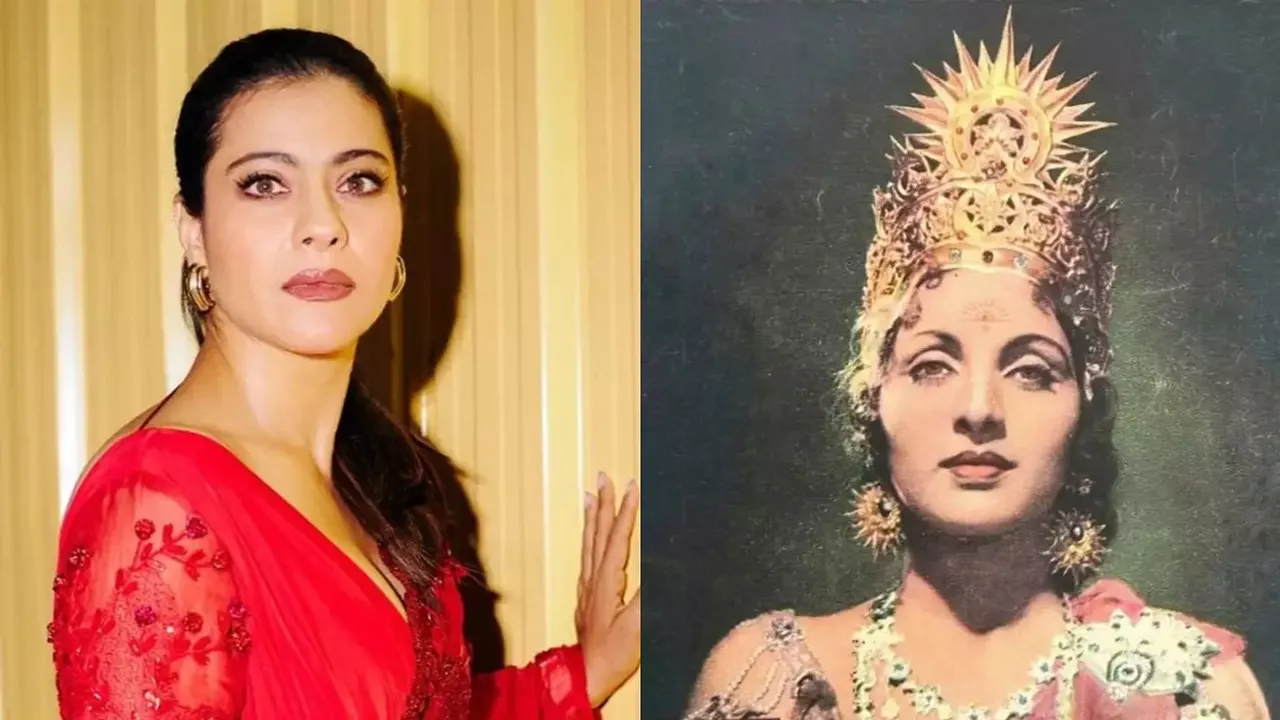 Mumbai:  A true feminist and one of the "sharpest and most forward-thinking" women of her time, is how Kajol remembered her grandmother, cinema legend Shobhna Samarth, on her 107th birth anniversary.
Samarth was an actor and director, who worked extensively during the golden era of Indian cinema. She made her debut with 1935 film "Nigahe Nafrat" and went on to feature in several films such as "Bharat Milap" (1942) and "Ram Rajya" (1943), in which she played Sita. She also launched her daughters Tanuja and Nutan into the film industry.
Kajol, daughter of Tanuja, shared a 1944 magazine cover featuring her grandmother as Sita on Instagram alongside a post on how she was way ahead of her time.
"On her 107th birthday .. here we have the OG Sita who was at one point and still is to my way of thinking one of the most beautiful women in the world. One of the sharpest and most forward thinking women of her time. Who bought her own filters from the United States when they were not available here for her close ups in films!
"Who knew and managed not only her own finances but her daughters as well and with great success I might add. And yes also had a huge hand in raising her seven granddaughters. This is true #feminism ! For all those who ask me what it means and where I get my attitude from," the actor wrote.
Samarth passed away in 2000 in Pune.