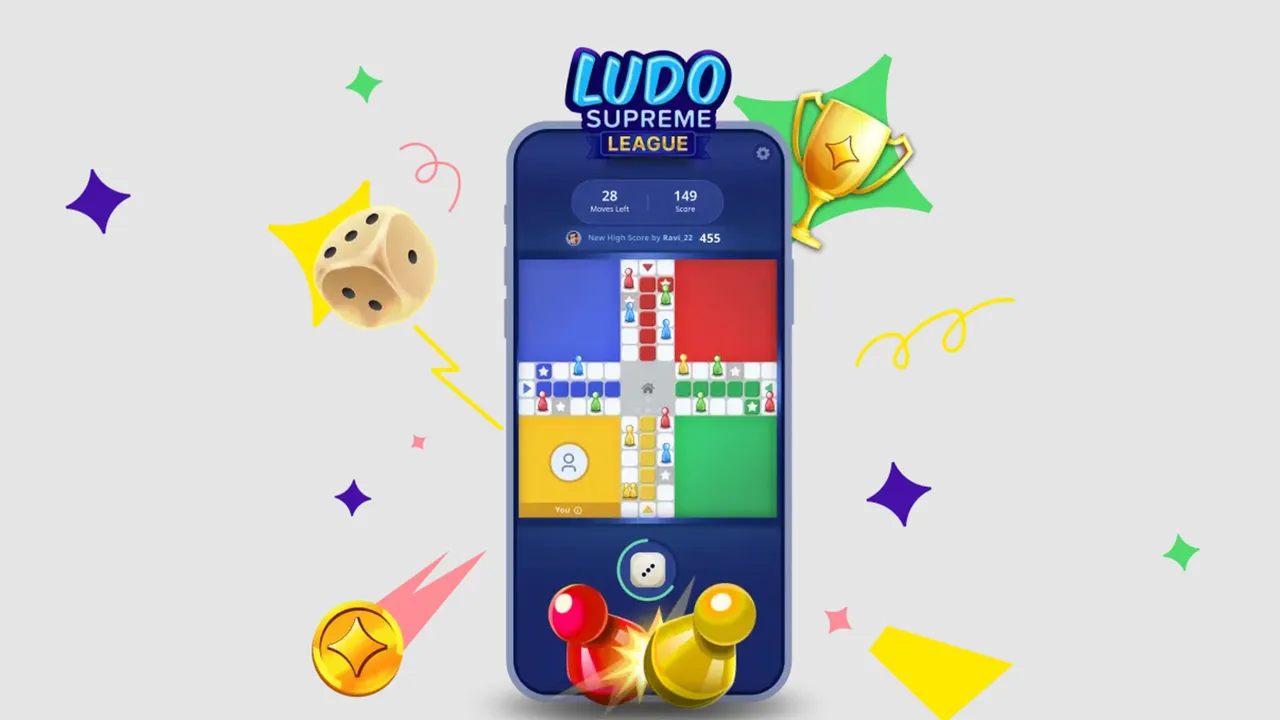 Gurugram: Zupee announced the launch of its brand-new game format, Ludo Supreme League. Zupee's most recent innovation showcases how the brand has reinvented the whole classical element of Ludo by enabling a single-player format, which is a refreshing change from the conventional 4-player gameplay format. With the introduction of the Ludo Supreme League, Zupee has further strengthened its product line-up of culturally relevant skill-based casual and board games.
Ludo Supreme League, developed in-house by Zupee gives the traditional game of Ludo a fresh new twist. Ludo Supreme League, an all-new single-player format of online Ludo, allows a player to climb up the leaderboard by scoring high and winning cash prizes. With this, Zupee goes one notch higher on skill and novelty factor by integrating the super successful Ludo Supreme in a tournament format. Here, a player gets a limited number of moves and limited time to play each move. The unique element of strategically placing 12 tokens across the board in the form of obstacles is a distinctive feature of the game. The game allows the player to leverage his/her skill to navigate his ludo tokens by strategically moving and cutting out the obstacle tokens in limited moves to maximize his score.  The all-new Ludo Supreme League is available on Android smartphones.
Zupee games heavily rely on the user's skills, for instance, in Ludo Supreme League and its other Ludo versions, all 4 tokens are open from the start unlike traditional Ludo games. This allows users to strategize all tokens without depending on the chance of getting a 6.
Speaking on the game launch, Zupee CEO & Founder - Dilsher Singh Malhi, mentioned "Ludo is our flagship product, and we are delighted to announce Ludo Supreme League, which in a first-of-its-kind manner seamlessly integrates the nostalgic bits of Ludo Supreme into a very exciting and novel tournament style format. We firmly believe that Ludo Supreme League will only further entice our loyal customer base and draw larger audiences towards skill-based gaming."
Commenting on Zupee's portfolio of games, Akanksha Dhamija, Vice President - Growth & Strategy Zupee said, "We focus on culturally rooted games and ensure innovation is a key ingredient in our product portfolio of in-house games. With the introduction of Ludo Supreme League, Zupee has further strengthened its line-up of Ludo games, this time in a brand-new tournament format."
Since its inception in 2018, Zupee has significantly grown with over 95% market share in the casual & boardgame segment and has been installed by over 70 million users and is accessible to players in English, Hindi, Marathi.