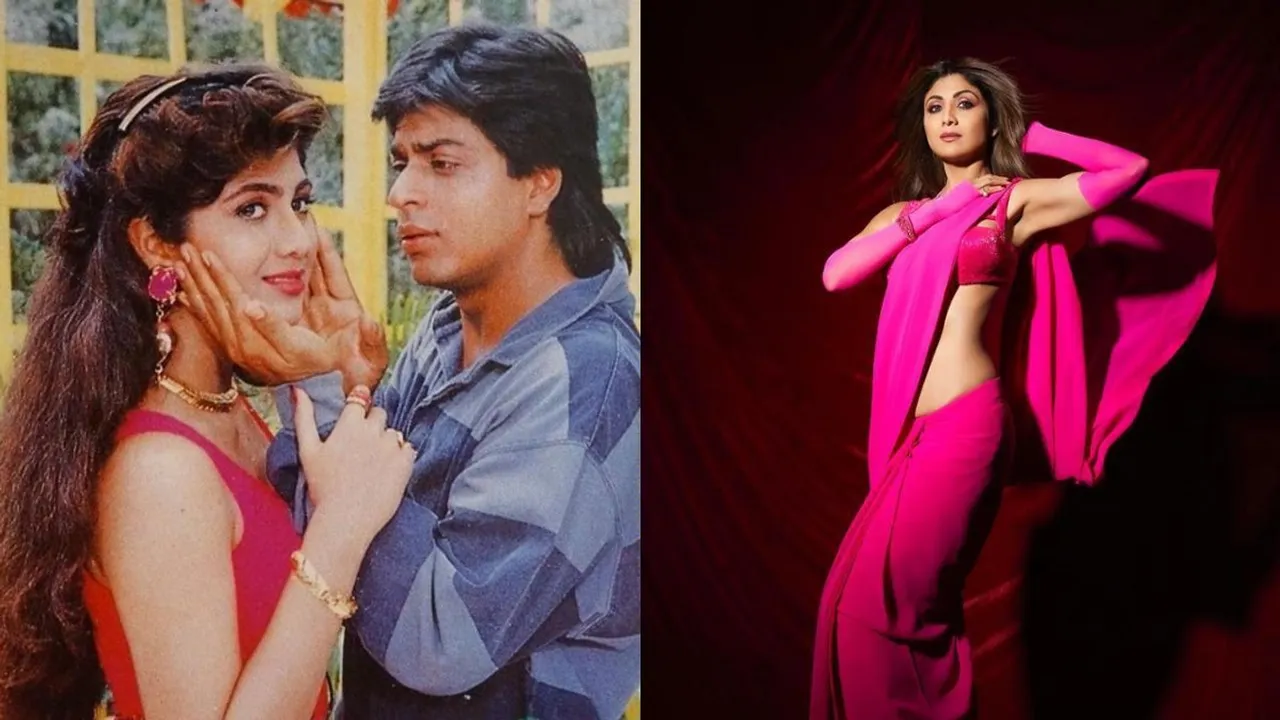 Mumbai: Actor Shilpa Shetty, whose film debut "Baazigar" turned 30 recently, on Tuesday marked the milestone anniversary and thanked her fans for their love over the years.
Directed by Abbas-Mustan, the Hindi romantic thriller released on November 12, 1993. It was Shilpa's first film and Shah Rukh Khan's breakthrough project. The movie was also one of Kajol's earliest successes.
In an X post, Shilpa walked down memory lane and thanked film's producer Ratan Jain of Venus Movies for the opportunity.
"Baazigar and I completed 30 YEARS on 12th November! Thank you…@jainrtn ji and #Venus for being my guiding light. So blessed to have you in my life," she captioned the video montage from the movie.
She called Shah Rukh, who was a few films old by the time they shot for "Baazigar", her acting school.
"@iamsrk… for being a true Baazigar and my one and only acting school, was your co-actor but your fan then, now, and forever." "Baazigar" chronicled the story of a young man called Ajay Sharma (Shah Rukh) with a vendetta against a business tycoon, Madan Chopra (played by Dalip Tahil). The film became a blockbuster courtesy its plot and chartbuster music by Anu Malik.
Shilpa thanked director duo Abbas-Mustan for "handling me with kid gloves and having more faith in me than myself".
She credited Kajol for befriending her and unknowingly teaching her "the art of being fearless".
"I feel so blessed... I owe this to my audience. Here's to another 30," she added.
"If I knew that getting thrown off a building would give me 30 years of longevity, I would happily get pushed again," the actor joked.
Her quip was in reference to the key scene in which Ajay (Shah Rukh) pushes her character Seema, daughter of Madan Chopra, off the top of the building to murder her.
"After all, 'Haar ke jeetne wale ko BAAZIGAR kehte hain!" Shilpa ended her note with the popular catchphrase by Shah Rukh's character in the film.
"Baazigar" also starred Rakhee, Johny Lever, Siddharth, Anant Mahadevan, Daboo Malik, Adi Irani and Reshma Tipnis.
Lyricists Gauhar Kanpuri, Rani Mallik, Zafar Gorakhpuri, Zameer Kazmi, Nawab Arzoo and Dev Kohli contributed to its popular soundtrack with chartbusters such as "Baazigar O Baazigar", "Ye Kaali Kaali Aankhen", "Kitabein Bohot Si", and "Chhupana Bhi Nahin Aata".