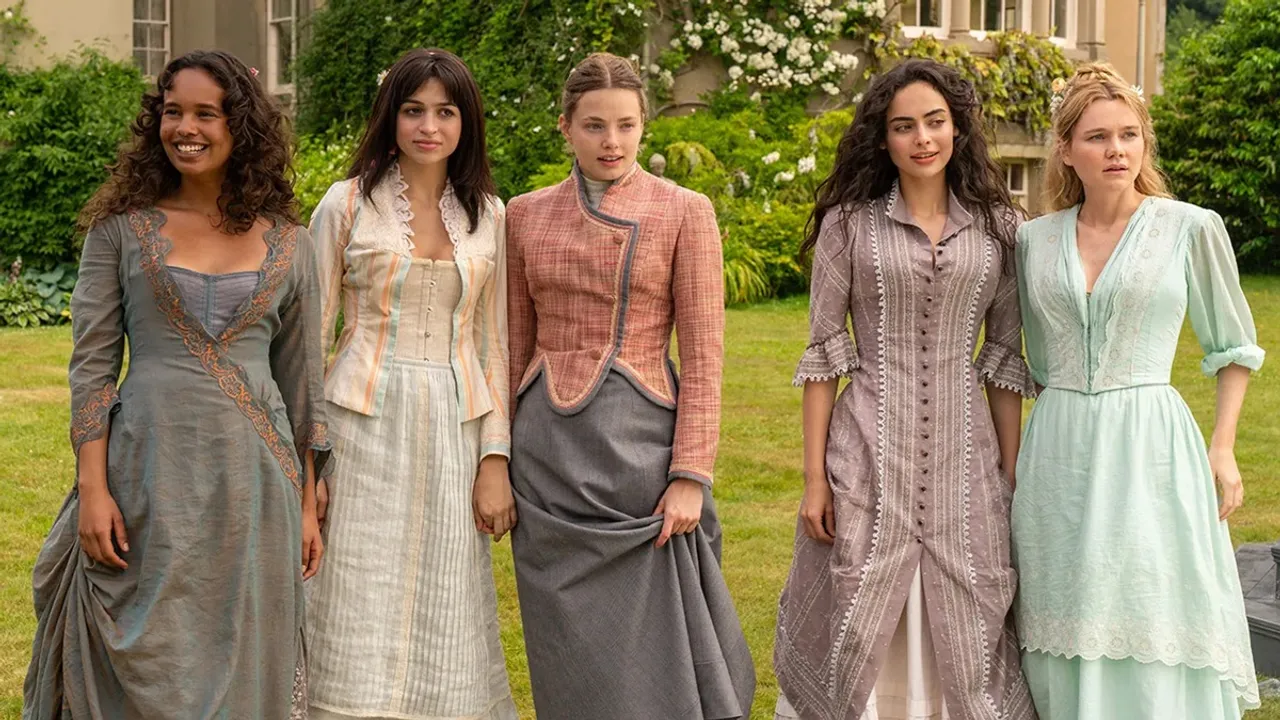 New Delhi: "The Buccaneers" is fun, female driven with a strong feminist stance, says director Susanna White who believes the culture clash at the centre of the story sets the period drama apart from similar shows such as "Bridgerton".
Inspired by American author Edith Wharton's unfinished novel of the same name, the Apple TV+ drama has female friendship at its heart, adds creator-writer Katherine Jakeways.
The show revolves around a group of fun-loving young American women who explode into the tightly corseted London season of the 1870s to secure husbands and titles. In the process, they kick off an Anglo-American culture clash.
The way it marries modern sensibilities with period setting has also attracted comparisons with "Bridgerton", Netflix's widely popular historical fiction-romance series based on Julia Quinn's Regency era (the period between 1795 and 1837) novels.
People, said White, are kind to compare their show with "Bridgerton" but they are different in many ways.
"'Bridgerton' has been a tremendous success, and it has a lot of loyal viewers, understandably. (But) this is something that had been on my radar long before 'Bridgerton' and I loved it on its own merits. I think this idea of the culture clash, this very high energy group of female friends hitting London is its own thing," White told PTI.
"It's very nice for people to be kind enough to compare us to such a popular show as 'Bridgerton'. But I hope people will take the show on its own merits as a female driven, fun show that has a lot of emotional layers and has quite a strong feminist stance," White, who is also the executive producer of the show, added.
She is known for directing BBC mini-series "Jane Eyre" and episodes of Star Wars series "Andor".
Jakeways, creator, writer and executive producer of "The Buccaneers", agreed with White. In her view, there have been other shows which have looked at a historical period through a modern lens but the element of youthfulness is unique to their series.
She said they started developing "The Buccaneers" around four years ago.
"So we hadn't really seen any of those at that stage and we've all been working separately from that. But I think that audiences are quite used to it now. It's not going to be completely a surprise for audiences to see the period being slightly modernised," Jakeways told PTI.
"But what's different about our show is that the girls are so youthful and so modern... It feels as if they are friends of ours, rather than historical figures that you might see in a painting. The show has this female friendship at its heart. And also because it's the culture clash between the Americans and the English," she said.
Wharton was known for being way ahead of her times, drawing from her experiences of the upper-class American society to write about the gilded age (1877 to 1900).
Her most famous novel "Age of Innocence" was made into a movie by Martin Scorsese in 1993. "The Buccaneers" has been adapted multiple times, including BBC's 1995 mini-series.
Jakeways said she was struck by how brilliantly the characters were drawn when she read "The Buccaneers".
"It's such a good starting point for so many different stories that these vivacious American girls come over into the sort of stuffy world of aristocratic England... We were so delighted to be able to develop them and take them in different directions. A lot of the storylines are ones that we have expanded on, but some of them are very much in the book already." White also praised Jakeways' take on Wharton's story, a novel she read in college.
"Edith Wharton is the most wonderful writer, kind of way ahead of her time in terms of telling women's stories. Katherine's very smart, very funny, and she had a very contemporary take on it. So it's essentially a female gaze show with very strong women's politics behind it," the director said.
The challenge for White was to create the era in a way that reflected the lushness of New York and its moneyed culture on screen.
"Often that time period is portrayed in lots of shades of brown and a kind of drabness that goes with the end of the 19th century. I wanted to make it full of colour, life and richness." Asked whether the show will find appeal beyond America and England, Jakeways said they were careful that "The Buccaneers", shot in Scotland, does not feel like a "stiff period drama" where everybody sits in a drawing room, sips tea and is "very polite to each other".
"All period dramas are wish fulfillment sort of escapism, aren't they? And everybody enjoys the landscapes and the costumes and the sort of romance of period dramas. So, I hope it will appeal to people in India just as much as it will appeal to anyone. I hope they enjoy the spectacle of these women ruffling the English feathers, but also feeling very much like people that we might know," Jakeways said.
After the release of the first three episodes on November 8, the streamer will release new episodes weekly, every Wednesday through December 13.
"The Buccaneers" stars Christina Hendricks, Kristine Froseth, Aubri Ibrag, Imogen Waterhouse, Guy Remmers, Josie Totah, Alisha Bo, Mia Threapleton, Matthew Broome, Josh Dylan, Fenella Woolgar and Barney Fishwick in key roles.