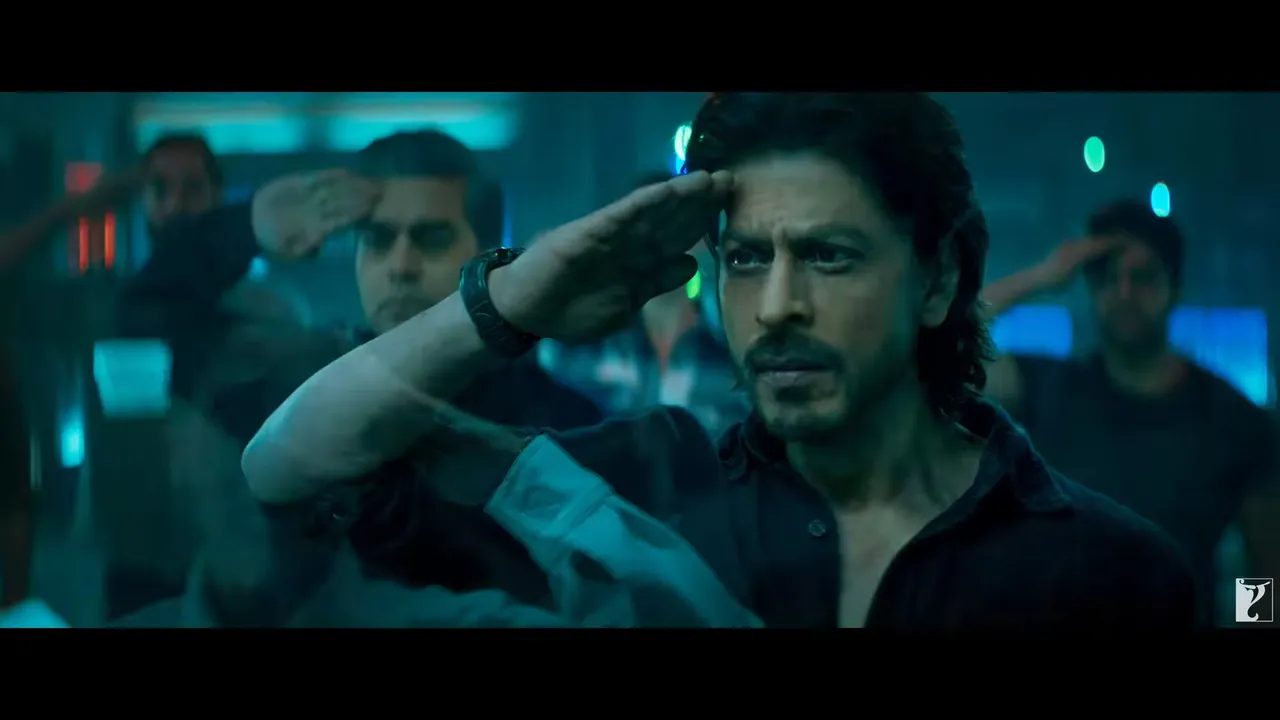 New Delhi: A blend of large-scale content and a mega-star such as Shah Rukh Khan may provide much-needed respite to the Hindi film industry, as Pathaan may likely turn out to be the highest-grossing Hindi film in the post-COVID era, surpassing Brahmastra and Drishyam 2.
"This in turn may provide much-needed respite to Q4, which has had a slow start due to no content performing well in January-23, so far," said Karan Taurani of the investment research firm Elara Capital.
Shah Rukh Khan-starrer Pathaan is set to release in more than 4,000 screens pan-India on January 25, 2023.
Pathaan's opening day box office collection estimates
"We expect Pathaan to have a strong opening day with a net Box Office (BO) collection of Rs 40 crore, based on compelling advances. Lifetime BO (Net) collection may be in a wide range of Rs 200-250 crore, likely breaching the upper end of our estimate, if positive reviews and 'word of mouth' publicity ensue," Taurani said.
Shah Rukh Khan is making a come-back after over four years. His past five films have collected an average of Rs 80 crore lifetime on net BO.
"This may be the biggest pure-play Hindi film in the post-COVID era on opening, as it may breach Brahmastra, which opened at Rs 36 crore on the first day," Taurani added.
"In terms of recent performances, Avatar II has reported a net BO of Rs 400 crore (all languages), slightly below our estimates of Rs 500 crore on net lifetime BO and is now the highest-grossing English film in India, ahead of Avengers Endgame," noted Taurani.
In Hindi content, small/medium-budget films continue to struggle with dismal collections as dependence on large-scale Hindi/English/regional films continues to increase.
Large-ticket film Cirkus also disappointed with net BO lifetime collections of only Rs 35 crore.
The weekend of Republic Day will also see the release of Gandhi Godse – Ek Yudh, which could be a positive surprise in terms of BO collection, purely on word of mouth and content.
Ticket prices for Pathaan will be ~25% higher versus pre-COVID levels, as the film is available across various premium formats, which will also push SPH (Spend Per Head) growth.
"Ad revenue recovery is at 70% versus pre-COVID levels, as the latter may only see respite post consistent successful run of Hindi films," said Taurani.
Recovery of Hindi Box Office
According to Taurani, Q4FY23 may not showcase any big positive surprise due to the lack of any large-scale regional/English films showing any signs of strong collection in the HSM (Hindi-speaking markets), as dependence is high on pure Hindi content.
"We maintain our estimate that Hindi BO may recover by 80-85% of pre-COVID level BO revenue in Q4FY23. January 23 has been dismal so far as no film has done well on the BO, except for some regional movies such as Vaaris and Tunival that reported steady performances in the South. Hindi BO is slated to decline 17% versus pre-COVID levels in FY23 to Rs 3,300 crore," he said.
"We believe the footfall dip is even sharper (FY23) in the ~25-30% range versus the pre-COVID level, due to content not clicking consistently and only selective large budget/sci-fi films doing well. Our initial analysis indicates that Q1FY24 will be a strong quarter and should report strong double-digit YoY growth on a reasonable base (Q1FY23 had RRR, KGF 2.0 and Bhool Bhulaiya), backed by many large-scale films across genres, including regional and English," Taurani added.