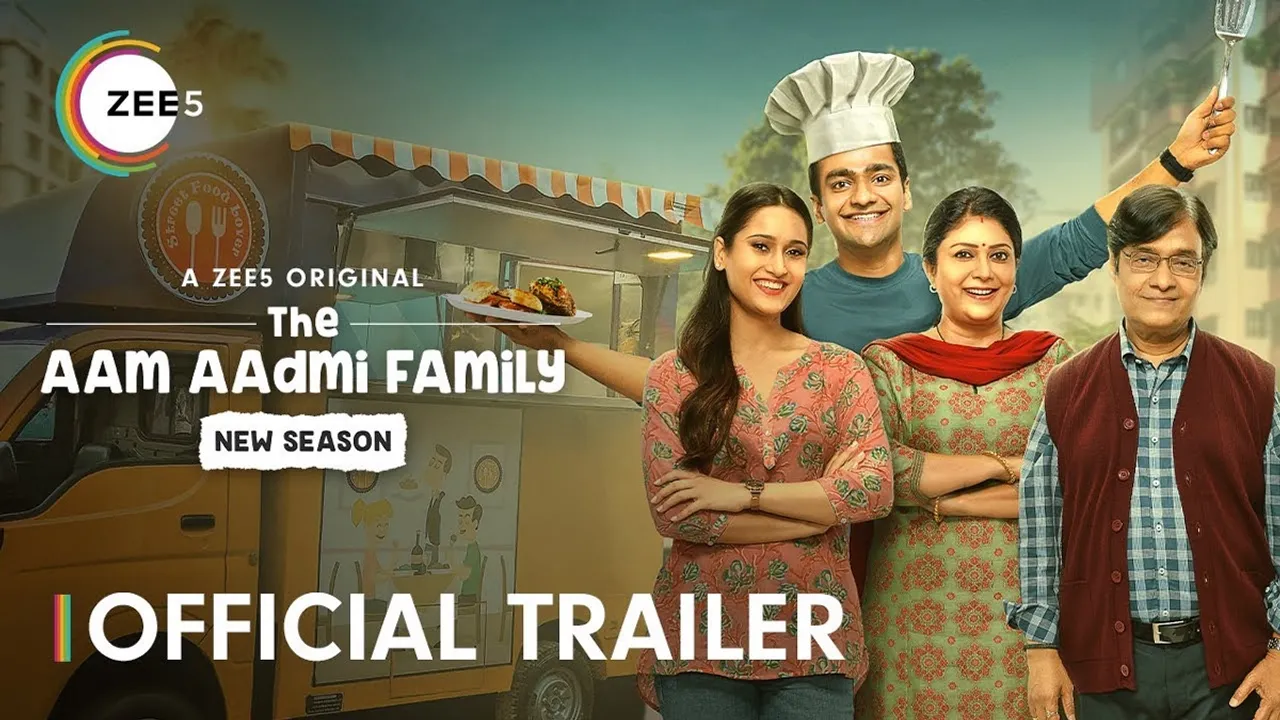 New Delhi: Comedy-drama series "Aam Aadmi Party" will return for its fourth season on ZEE5, the streaming platform said on Monday.
Directed by Himali Shah, the new chapter is set to premiere on ZEE5 on November 24. It stars Brijendra Kala (Satendra Sharma/Papa), Lubna Salim (Madhu Sharma/Mummy), Gunjan Malhotra (Sonu), and Chandan Anand (Bobby).
"Aam Aadmi Family" will continue to bring to life the everyday adventures and misadventures of the endearing Sharma family, the makers said in a press release.
Shah said the fourth season talks about how a family copes up with the loss of a loved one.
"It's a familiar situation, but less talked about. It's second innings for Mummy and Papa, while Bobby is trying to find his calling, career wise. Sonu is dealing with long distance marriage.
"It's the coming together of the entire family, despite their own problems. A big thank you to Arunabh Kumar, Shreyansh Pandey, Apoorv Singh Karki and ZEE5 for their guidance and partnership," the director said.
Manish Kalra, Chief Business Officer, ZEE5 India said the streamer is happy to introduce the next installment of "Aam Aadmi Family".
"With its inspiring humour and interesting family dynamics, this series certainly develops a relatable intuition for our viewers," Kalra said.
"We are delighted to present season 4 of 'Aam Aadmi Family', a show that takes inspiration from the everyday lives of middle-class Indian families. This show is very special as it finds magic in the ordinary," added Nimisha Pandey, Chief Content Officer - Hindi Originals, ZEE5.