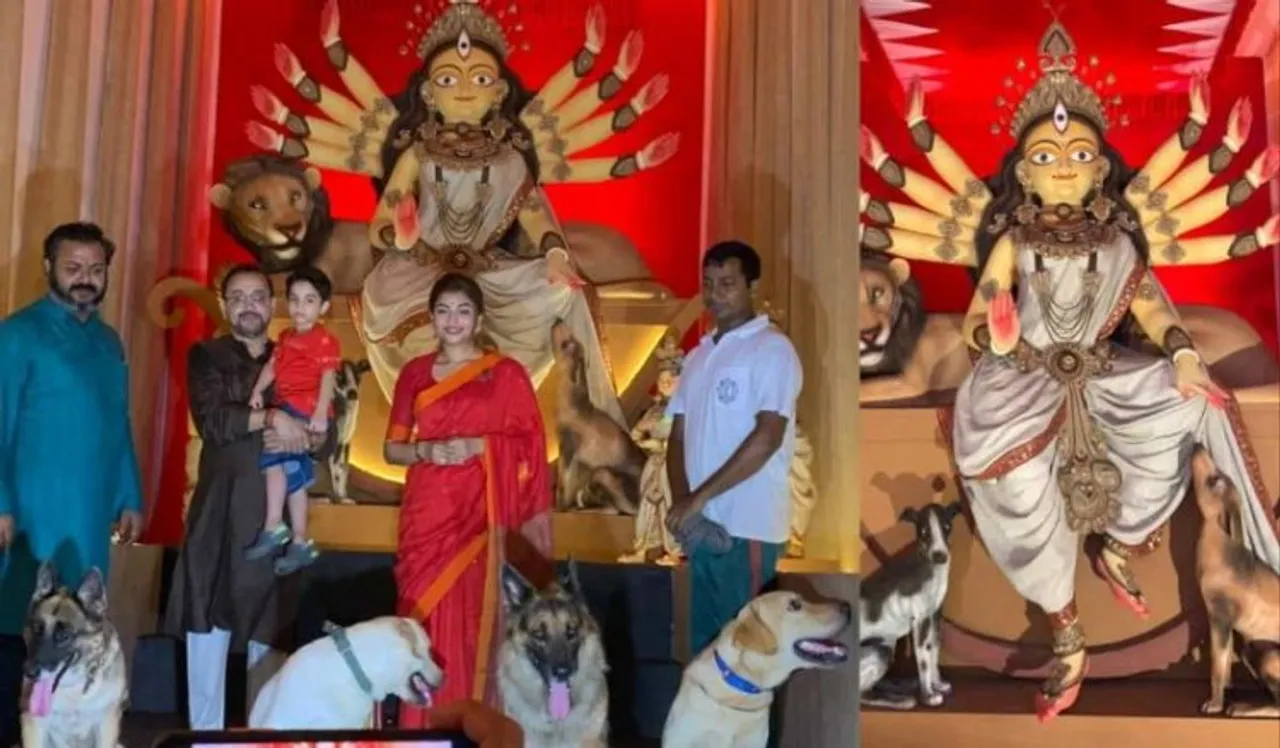 Every year, Durga Puja is celebrated with a lot of pomp and enthusiasm with the grand and unique decorations of Durga Pandals.This year two pandals in the city of joy have opted for a new concept of Pet-friendly Durga Pandals
These two-pet-friendly Durga Pandals will be set at Behala Club Durga Puja and Bidhan Sarani Atlas Club in Kolkata. While the Behala Club Durga Puja will let pet parents catch a glimpse of the deity with their adorable dogs and cats, the Bidhan Sarani Atlas club in Shyanbazar area, Kolkata has gone further by using stray dogs and Indie breeds as its theme. It went a step ahead and invited Kolkata's police dog squad as the chief guests to inaugurate the pandal.The pandal authorities came up with this new idea to encourage more people including pet parents to come and visit the pandals.
The idea of pet-friendly pandals was inspired by authorities by an incident that took place in Kedarnath. An FIR was filed against a resident from Noida for allegedly hurting Hindu sentiments after a video of a Husky touching the feet of an idol at the temple went viral on the web.
This year, the festivities will start on October 1 and will continue till October 5. In December 2021, Durga Puja received UNESCO's intangible heritage tag. It will be the first year since India got the UNESCO heritage tag, the country will be holding the festivities.