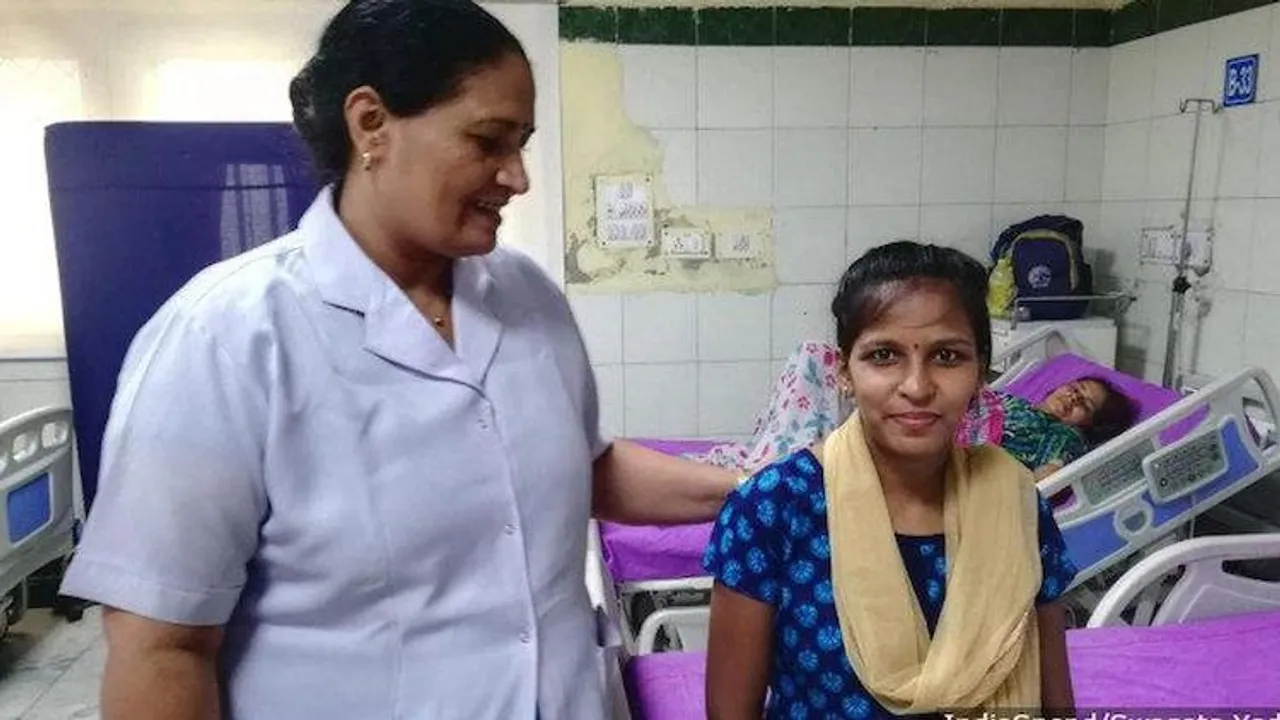 New Delhi: We just completed the National Nutrition Week, which is observed every year from September 1 to September 7. It coincided with the Ministry of Women and Child Development's fifth Rashtriya Poshan Maah 2022, which is observed from September 1 to 30. In view of all the stress on nutrition, let us talk of anaemia and how it is stunting India's growth.
What is anaemia? The WHO defines anaemia as "the presence or absence of red blood cells, or a low haemoglobin content, which results in the blood's ability to carry oxygen throughout the body falling below a specified cut-off value".
Last month, Union health minister Mansukh Mandaviya provided data on the state-wise prevalence of anaemia among children aged six months to five years. Based on data from the fifth National Family Health Survey (NFHS-5, 2019-20), the current prevalence of anaemia among these children is 67.1%—an increase of more than nine percentage points compared to the figure in NFHS-4.
Dr Sunny Jain, HOD and Senior Consultant, Oncology, Marengo QRG Hospital, Faridabad, says, "Anaemia runs amok in India, and the reason we grapple with it is, of course, nutritional deficiency. The Food and Agriculture Organization of the United Nations estimates more than 189 million people are undernourished in India, which leads to iron, folic acid, and vitamin B12 deficiencies. But the lack of wholesome food is just one reason we're burdened with the condition. Our meals have an overabundance of rice and wheat and an inadequate amount of fresh fruits or green, leafy vegetables. Infections, multiple pregnancies, irregular heavy menstrual flow and genetic blood disorders like thalassemia, sickle cell anaemia, Fanconi's anaemia etc, play a vital role too."
The government has been implementing programmes such as Anaemia Mukt Bharat (AMB), Poshan Abhiyan and the midday meal scheme through various ministries to address malnutrition among children, adolescents and women of reproductive age. The Ministry of Women and Child Development operates the Integrated Child Development Services (ICDS), started in 1975, to improve nutrition and the health of children in India. But if the NFHS data is anything to go by, there is little improvement on the ground.
The NFHS considers women in the reproductive age group and having a haemoglobin level lower than 12 grams per decilitre (g/dL), children under five with less than 11.0 g/dL, and men in the 15-49 age group having less than 13.0 g/dL, as anaemic.
Dr Priyanka Rohatgi, Chief Nutritionist, Apollo Hospitals, New Delhi, says, "Inadequate intake of iron-rich foods, defective iron absorption, increased requirements due to repeated pregnancies, a poor reserve of iron at birth, and faulty complementary feeding along with the frequency of infections are the reasons for high anaemia in India."
But anaemia is not only associated with iron deficiency. Deficiencies of vital minerals and vitamins such as folate, vitamin A, and vitamin B12, and copper also interfere with erythropoiesis (the process of reproducing blood cells). Long-standing inflammation due to infections leads to poor absorption and increased losses. Moreover, India is endemic to infectious diseases such as malaria, tuberculosis, diarrhoea, parasitic infestations and more. These also contribute to anaemia.
As per the NFHS data, 14 states and Union Territories have more than two-thirds of anaemic children. Ladakh has the highest percentage of anaemic children among UTs at 92.5%, possibly due to the short supply of fresh vegetables and fruits during the long winters. Other states and UTs with more than two-thirds of anaemic children are Gujarat (79.7%), Dadar and Nagar Haveli and Daman and Diu (75.8%), Madhya Pradesh (72.7%), Jammu & Kashmir (72.7%), Rajasthan (71.5%), Punjab (71.1%), Haryana (70.4%), Telangana (70%), Bihar (69.4%), Assam (68.4%) West Bengal (69%), Maharashtra (68.9%) and Uttar Pradesh (66.4%).
Dr Amish K Vora, Pediatric and Neonatal Intensivist, ECLS Specialist, Consultant in Pediatric Intensive Care, Masina Hospital, Mumbai, says, "As per the last Comprehensive National Nutrition Survey (2016-2018), conducted by the health ministry, UNICEF and some other partner agencies, anaemia in children is very high. One of the primary reasons is that the mother is anaemic. According to the survey two in three pregnant mothers and lactating mothers have anaemia. We need to make sure that we give enough nutritional supplements to our children. We do not need to only concentrate on iron. Children who are low in zinc and vitamin A are more prone to get iron deficiency."
Ways to counter anaemia, experts say, should be based on severity and root cause. For most, iron supplements are demonstrably effective. The government of India has various programmes such as the Integrated Child Development Scheme (ICDS), Weekly Iron and Folic Acid Supplementation (WIFS), National Iron Plus Initiative (NIPI), National Nutritional Anemia Control Program (NNACP), etc, to fight and conquer anaemia. But still, the states do not give priority to anaemia as a disease as it is a hidden and silent disease. However, even before remedies, it's critical to raise awareness and educate people, so the condition isn't silently neglected.
"The diagnosis of anaemia and the treatment of anaemia should be point-of-care so that whenever a patient comes in, the nurse, the Anganwadi worker, and the doctor, should all be able to diagnose anaemia, do the point-of-care testing, and start treatment so the patient does not have to be referred anywhere," says Vora.
India's worsening anaemia problem warrants a serious relook. It's time we reiterated that adequate nutrition is a fundamental cornerstone of any individual's health and all agencies—state and private—need to turn their focus on it if Anaemia Mukt Bharat is to be a reality someday.