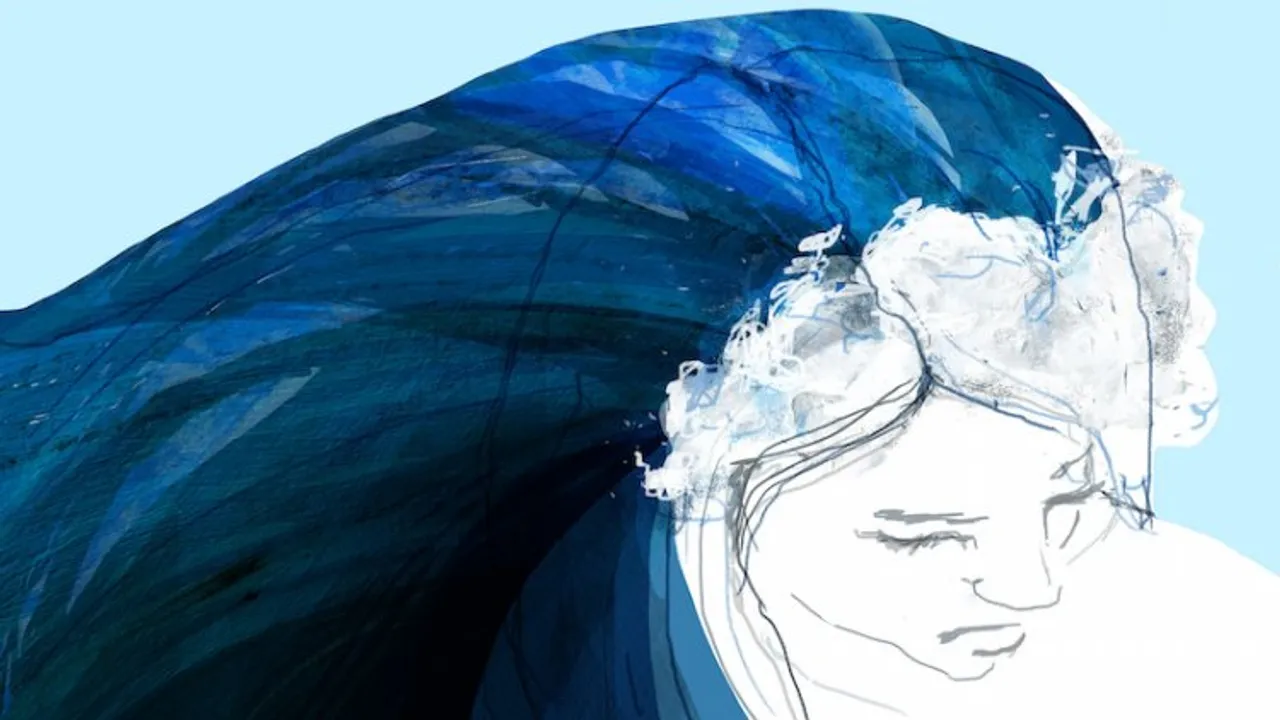 New Delhi: As we age, it's not just our bodies that suffer from age-related issues, but our brain health is also affected. Noida-based Ankur Mehrotra, a banker by profession, says, "Last year when the pandemic was raging, my 73-year-old father started suffering from forgetfulness. He would forget to take his medicines or would forget that he had had tea after a while. He would also forget the names of acquaintances and places."
Needless to say, a worried Mehrotra consulted a doctor friend and got some neurological tests done on the doctor's advice. "There was no diagnosis of anything serious like Alzheimer's, but my friend suggested a few supplements and some dietary requirements that would boost brain health," says Mehrotra.
In the last year since taking the supplements and shifting to a brain-healthy diet, the Noida resident's father has been doing better. Though he still forgets from time to time, it is not as frequent as earlier.
Currently, taking care of mental health has become equally important as staying physically fit. The brain is a vital organ and it is needed to perform all cognitive abilities. According to research done by Harvard Medical School, a calm brain with less neural activity could lead to a longer life. Having a healthy mindset is key, but a lot of people suffer from stress and anxiety that affects their brain health.
The consumption of brain health supplements alone among seniors is on the rise. According to the latest market research study published by P&S Intelligence, the brain health supplements market accounted for $7,910.1 million value in 2021, which is predicted to touch $15,525.7 million by the end of this decade, progressing at a 7.8 percent CAGR.
"To enhance the longevity of the brain one needs to manage the stress with yoga or meditation. Taking a walk routinely or listening to music can help to relax the mind and body. Also, one needs to consume essential nutrients through fruits, vegetables, fish, nuts, unsaturated oils (olive oil) and proteins from plant sources. This is essential for the functioning of the brain along with a healthy sleeping schedule, the lack of which can lead to obesity. Reducing excessive consumption of alcohol is also paramount as alcohol can lead to dementia," says Dr PN Renjen, Senior Consultant, Neurology, Indraprastha Apollo Hospitals, Delhi.
Unlike earlier, brain health is garnering much attention in the medical fraternity. Till recently it was only the West that was talking about brain health. But now, in India too, brain health is gaining much-needed traction. Recently on July 22 - World Brain Day, Karnataka Health Minister Dr K Sudhakar inaugurated India's first brain health clinic under the Karnataka Brain Health Initiative (Ka-BHI) at Jayanagar General Hospital, Bengaluru. Two more such centres will come up in Chikkaballapura and Kolar districts, in association with Nimhans.
For healthy brain longevity, one needs proper sleep, a healthy diet, and regular exercise, besides leading a stress-free life. Often not given serious thought, food can be a real game-changer when it comes to brain health. "There are four elements for brain longevity - nutritional therapy, exercise, stress management, and pharmacology. You can help support your brain health and boost your alertness, memory, and mood by strategically including certain foods in your diet," says Dr Kiran Rukadikar, Bariatric Physician and Obesity Consultant, and founder of DietQueen App.
The celebrity nutritionist says that fatty fish is a rich source of omega-3 fatty acids, a major building block of the brain. Omega-3s play a role in sharpening memory, as well as protecting the brain against cognitive decline. Coffee can help boost alertness and mood. Due to its caffeine and antioxidant contents, it may also offer some protection against Alzheimer's. Blueberries are also packed with antioxidants that may delay brain ageing and improve memory.
"Turmeric and its active compound curcumin have strong anti-inflammatory and antioxidant benefits, which help the brain. It reduces symptoms of Alzheimer's disease. Broccoli contains Vitamin K, which is essential for forming sphingolipids, a type of fat that's densely packed into brain cells. Higher Vitamin K intake can better memory and cognitive status," Rukadikar says.
The flavonoids in chocolate may also help protect the brain. Studies have suggested that eating chocolate, especially dark chocolate, could boost memory. Foods that are high in Vitamin C can help defend the brain against damage from free radicals.
Green tea's caffeine content boosts alertness, its antioxidants protect the brain, and L-theanine helps one relax. But all these foods should be taken in moderation as experts claim that obesity impairs cerebral circulation and creates millions of free radicals which can damage cells everywhere in the body including in the brain.
Dr Mazhar Abbas Turabi, Consultant Neurosurgeon, Masina Hospital, Mumbai, says, "Omega 3 fatty acids, Vitamin B12, choline and lutein-rich foods and small quantities of sodium potassium calcium and magnesium are important for brain health and brain longevity. Vegetarians should take Vitamin B12 supplements. Alcohol should be avoided as it causes early cerebral atrophy leading to loss of total volume of brain cells and early damage to the brain. In the same vein, smoking damages our neurons and also increases risks of bleeding in the brain."
Mehrotra is glad that he sought help in time for his father and believes that bringing in small lifestyle changes such as following a proper diet and doing exercise can do wonders. He urges, "Often we overlook brain-related issues. Seeing my father's improving health in the last year has made me realise the need for timely diagnosis that can boost brain longevity."