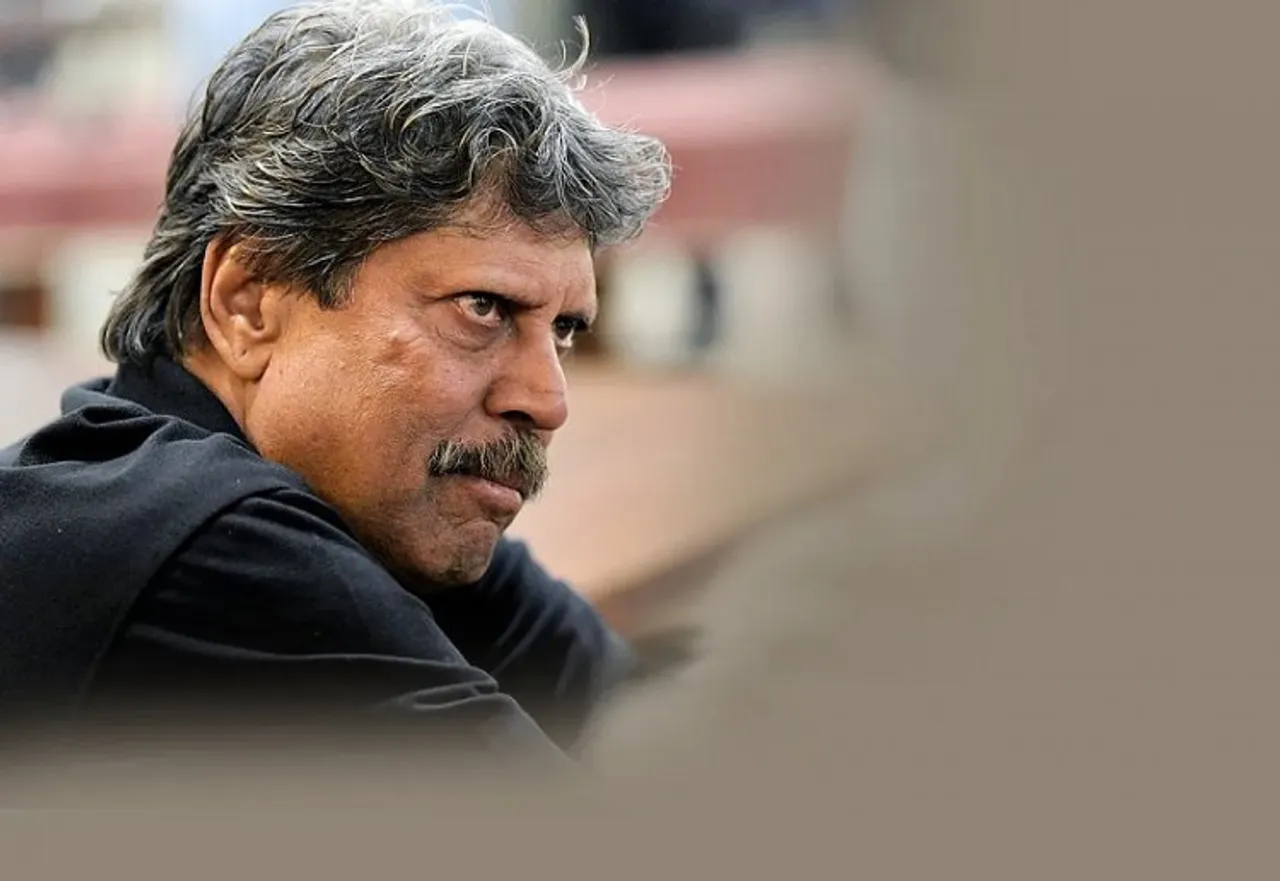 New Delhi: Intense competition, back-to-back tournaments, advertisers clamouring for a slice of the pie, endorsements and shoots, tight travel schedules, living out of suitcases, playing in different time zones, PR demands, the right posturing social media… It's a jungle out there. And to survive is something only the toughest—not just physically, but also mentally—can do.
Recently, at an event, "Champions of Aakash 2022" at Taj Palace in Delhi, Indian cricketing legend Kapil Dev shared his views regarding the nature of competitive cricket in the modern era. He said that cricket these days has become a demanding game often leading to players talking about pressure.
"I hear a lot of times on TV that there's a lot of pressure on players to play in the IPL. Then I only say one thing, don't play. If a player has passion, there will be no pressure. I can't understand these American terms, like depression. I'm a farmer and we play because we enjoy the game, and there can't be any pressure while enjoying the game," Kapil said.
His remarks were in context to the incidents wherein quite a few international players admitted that playing all formats has become unsustainable for them amid these testing times.
Dev also talked about pressure among school children. He, in fact, mocked them by saying, "I remember going to a school where students of class 10 and 12 told me they face a lot of pressure. I said, 'So also face pressure!'. You people sit in air-conditioned rooms with fees paid by your parents, and teachers cannot beat you up, then where is this pressure coming from? Ask me what pressure is all about. Teachers used to beat us up and then would ask where we had gone."
To put it mildly, Kapil is way off the mark. Depression and pressure are not "American terms". They are very much a reality that the generation today faces. Gone are the days when one could get away with undermining mental health issues. People today understand that you do not get rid of the issues by denying them. There's no point in shying away from expressing it.
Mental health in sports has been the focus of late. Professionals at the top of the game are burdened with the endless demands of modern sport and the industry that drives it. The sporting world is under constant pressure. Perfection is the name of the game. The body and, especially the mind, do not always toe the line. The pandemic hasn't helped either.
2021 was "the year that changed how athletes think about mental health" journalist Louisa Thomas wrote in the New Yorker. The issue catapulted to centre stage at some of last year's biggest sports events. Naomi Osaka withdrew from the French Open, stating, "It's OK to not be OK." Simone Biles stepped away from her biggest Olympic moment.
Every time a sportsperson enters the arena, it's showtime. They have to be on their best behaviour to be the perfect role models to a world full of impressionable fans. Mind you, these fans are just as fickle, quick to pick at flaws, off-court and on it. Closer home, the kind of pressure we put on the ex-skipper of the cricket team, Virat Kohli, is a case to remember. And why just Kohli? MS Dhoni, Sachin Tendulkar, not to mention our Olympic medal hopefuls and more had to go through a 'pressure cooker of expectations'.
Careers are dissected and can be easily destroyed by experts, journalists, organisers, and, of course, fans. To counter such a scenario, some like Biles and Osaka take a break. Others like tennis great Ashleigh Barty bid adieu. Prioritising mental health is the need of the hour. Dr Sahir Jamati, consultant psychologist and psychotherapist, HOD-Department of Psychology, Masina Hospital, Mumbai, says, "Burnout is a common term used to define a state of the overall feeling of tiredness or lack of energy. Stepping away can help. Having a realistic plan and not over-committing to prevent mental drain and counter-productivity should be practised."
Often 'burnout' is simply shrugged off as a person's inability to cope with the pressure. Or so, Kapil would have us believe. But it's more deep-rooted than that.
The World Health Organization (WHO) defines mental health as follows: Mental health (physical or mental health and social well-being) is a state of well-being in which a person can realise his or her capabilities, cope with the normal stresses of life, work productively, and contribute to his or her community.
Sonal Singh, Co-Founder & Director, Fittr, the world's largest health and fitness community platform, says, "Most of us are trying to get the most out of our day and pushing ourselves beyond our limits in an effort to improve productivity. It's important not to ignore continual tiredness. Burnout is a real phenomenon."
The number of top athletes and sports managers who end their careers due to psychological problems is increasing. The sports industry often forgets that sports stars are humans first and sportspersons later. And all humans—irrespective of their profession—are fragile and vulnerable. The continuous physical demands of giving one's best can put a strain on the mind. Admitting to oneself that it may not be possible to go on like this is the first step for many to embrace mental well-being.
It's time we let our sporting legends take it easy. There need to be fewer competitions, and more time needed off-court with family. More time needs to be spent doing activities that ease the mind and act as a pressure valve. Reschedule sporting calendars, if needed, but come up with a people-first approach across all sports. We need to understand that the present sporting culture is failing all athletes.