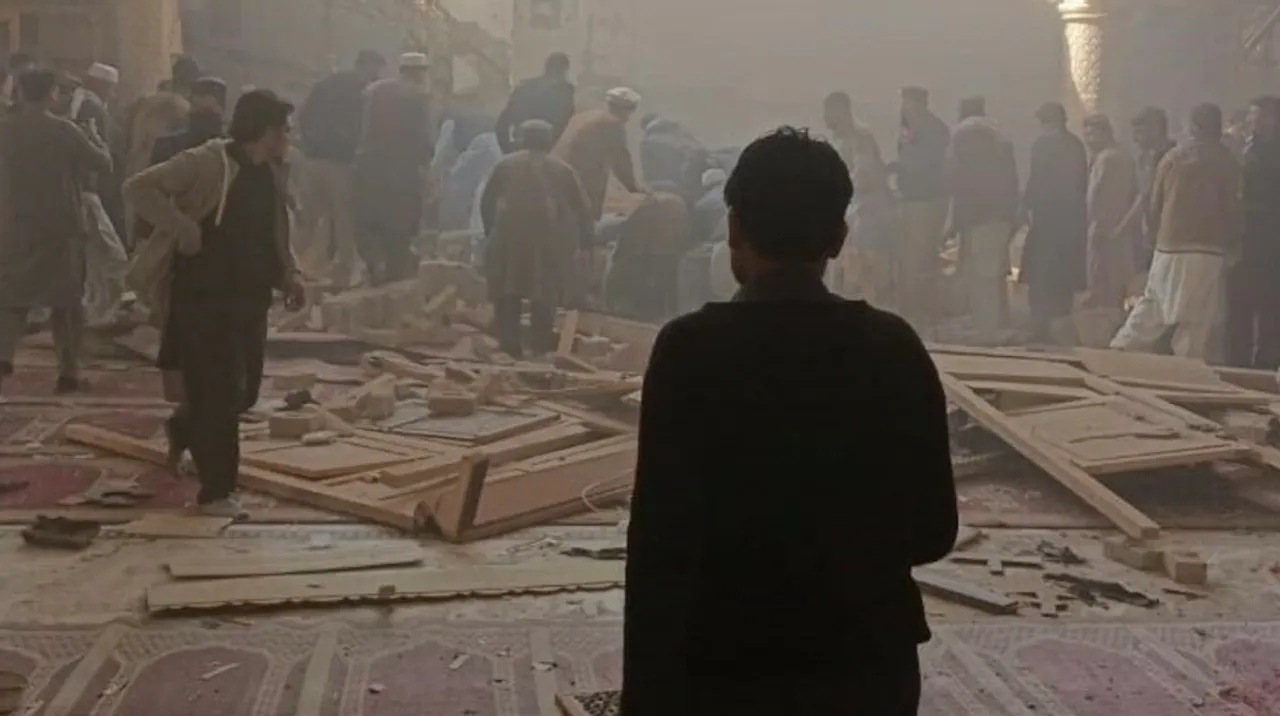 Peshawar: A powerful suicide blast ripped through a mosque during afternoon prayers on Monday in Pakistan's northwestern city of Peshawar, killing 17 people and wounding 95 others, mostly policemen, security and health officials said.
The blast occurred near the Police Lines area around 1.40 pm when a suicide attacker blew himself up during the Zuhr (afternoon) prayers.
A police official said that a portion of the building collapsed and several people were believed to be under it. According to hospital officials, 17 people were killed and 95 others injured in the blast.
There were mostly policemen among the injured, said the eyewitness.
The injured are being shifted to the Lady Reading Hospital in Peshawar, the officials said.
Hospital sources said 13 of those injured were in a critical condition.
An emergency has been declared in the hospitals of Peshawar. The hospital has appealed citizens to donate blood for the victims.