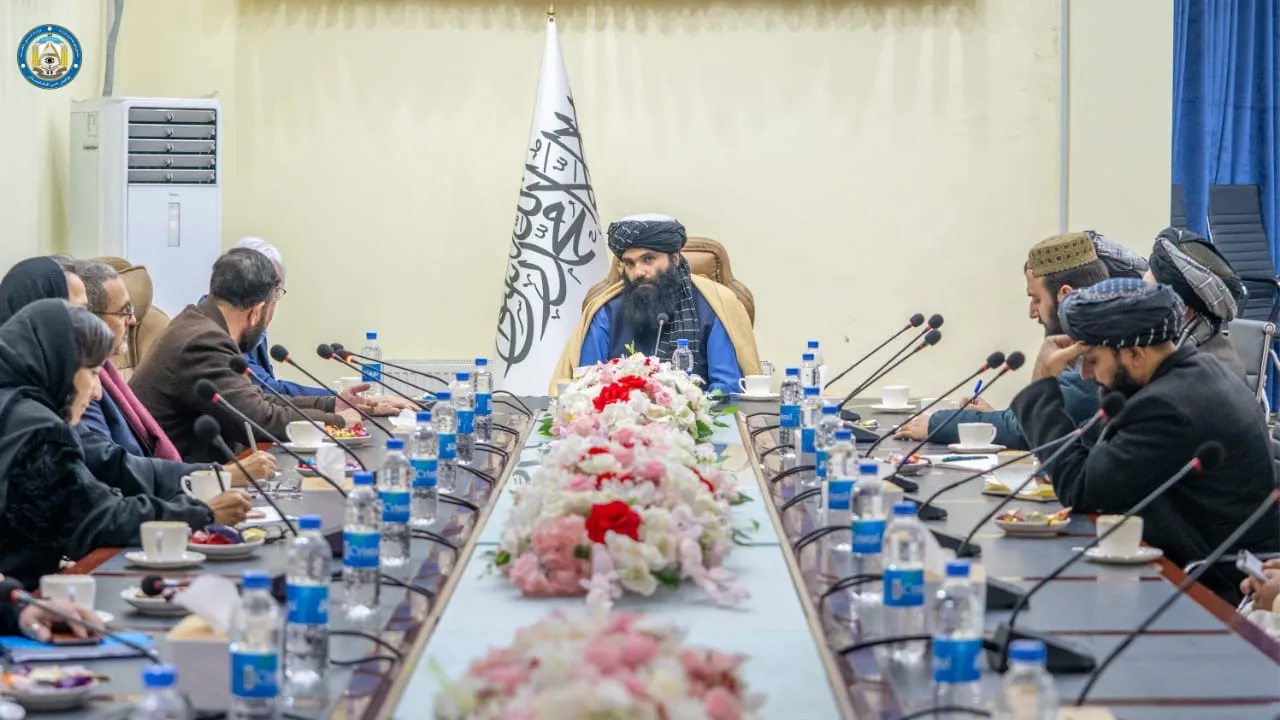 New Delhi: Six million people will be facing famine in Afghanistan if aid is not provided to them in time, said Under-Secretary-General for Humanitarian Affairs Martin Griffiths, who was on a trip to Afghanistan to meet the de facto ruling Taliban leaders.
The Under-Secretary-General for Humanitarian Affairs made it clear that the UN agencies will not be able to operate in a needed way if female employees cannot go back to work.
"We don't have time to go back. We only have an insistence on going forward. Going forward is getting women allowed -- they are entitled to--but we need them anyway to deliver," Griffiths, who left for Doha from Kabul to meet the Afghan leaders for further negotiations.
Following the visit last week by Amina Mohammed and a delegation of senior UN and NGO (non-governmental organisation) leaders to Afghanistan, Martin Griffiths, humanitarian chief, was in Afghanistan early this week, leading a panel that also includes the President and Chief Executive Officer of Save the Children US, Janti Soeripto; the Secretary General of Care International, Sofía Sprechmann Sineiro; and the Deputy Executive Director of UNICEF (United Nations Children's Fund), Omar Abdi.
The visit comes one month after the de facto authorities banned Afghan women from working in national and international NGOs, putting some programmes on hold and sowing fears that Afghanistan's already dire humanitarian situation will get even worse.
According to OCHA, in addition to unimaginable human costs, this humanitarian crisis is reversing many of the gains of the last 20 years, including women's rights.
The OCHA report said that 17 million people would face acute hunger in 2023, including 6 million people at emergency levels of food insecurity.
"Deterioration is expected in the first quarter of 2023 due to the simultaneous effects of winter and the lean season, sustained high food prices, reduced income and unemployment and continued economic decline," the report reads.
Extreme cold amidst harsh winter has created many concerns about the challenging conditions of Afghans. More than 150 civilians died in January 2023 from the harsh winter and cold.
Griffiths said that the UN had appealed for $4.6 billion for Afghanistan in 2023, which is the biggest globally.
The spokesperson of the ruling Taliban, in reaction to Griffiths' remarks, said that women are allowed to work in organizations where they are needed based on Sharia.
"They should respect the rules of our country and make their operations in accordance with the rules of our country," said Zabiullah Mujahid, Taliban's spokesman.
Meanwhile, the UN Human Rights Council's special rapporteur to Afghanistan, Richard Bennett, said that despite the de facto government claims about "progress made," the country continues to face a human rights and humanitarian crisis.
Bennett briefed the UN General Assembly on the Afghanistan issue early this week. The UN special rapporteur for Afghanistan travelled twice to Afghanistan over the last seven months to gather the first-hand report.
According to the local media news agency, the Ministry of Foreign Affairs (MoFA) of Afghanistan said that the "Islamic Emirate had cooperated with Bennett, and he should not take advantage of it."
"To investigate the human rights situation, all departments of the Islamic Emirate, including the security departments, provided them with necessary cooperation, so morally, this positive motivation should not be misused," said Zia Ahmad Takal, deputy spokesman for MoFA.
Some international NGOs like Care International and Save the Children announced that they would resume limited activities in the country; however, they insisted that female colleagues need to be part of the project as it will be challenging to deliver the response to the suffering families without them.
The United Nations deputy chief, Amina Mohammed, said she would continue to put pressure and keep negotiating with the Afghan authorities to respect Afghan women's rights.
In a UN meeting in New York on Thursday, Amna said, "I have just returned from Afghanistan, where I conveyed these messages to the de facto authorities. A society based on exclusion and repression can never flourish. A society where the rights of women and girls are trampled on is no society at all."
Women's full participation in politics and the economy makes a society more likely to succeed. Sustainable peace cannot be built where the rights of women are ignored.
It comes as women and girls have been banned from attending schools and universities, going to amusement parks, baths, and sports clubs, travelling without a male guardian, and working for non-governmental organisations. The decisions have triggered global reactions.