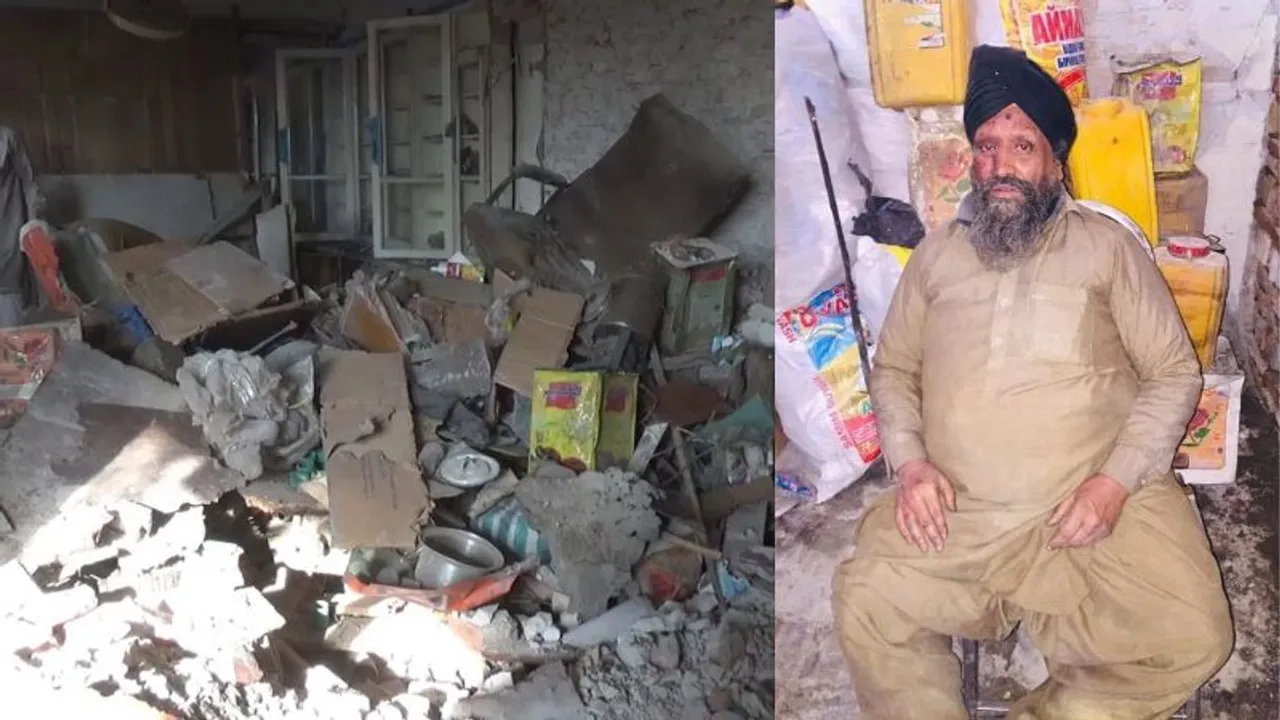 New Delhi: The explosion outside the only Sikh Shop in Jalalabad on December 3, 2022, killed two persons and injured eight. However, Charan Singh, whose shop was the target, escaped unhurt.
Security forces also diffused two more mines in the area. The explosion happened around four o'clock in the evening on Saturday, and it was caused by a mine planted inside the shop of Charan Singh, the only Sikh citizen in the area.
Charan Singh is the last Sikh citizen in Nangarhar who owns a herbal medicine shop. There is also a Gurdwara near the shop.
An Afghan analyst in his tweet said "The #explosion in #Jalalabad to a #Gurdwara. The explosion was reportedly placed in front of the shop of an Afghan #Sikh, Charan Singh, who is still in AFG. #Charan-Singh confirmed to @TOLOnews that he was not in the shop at the time of the explosion.
In past years, the Taliban and Islamic radicals targeted many Sikh citizens, and these attacks continued after the occupation of Afghanistan by the Taliban. Thousands of Afghan Sikhs and Hindus have shifted to India or other countries.
In the last attack in June 2022, Sikh Gurudwara in Kabul was attacked. After the attack, India intensified the process of issuing urgent visas to Sikh citizens of Afghanistan. Thousands of them are now living in India and struggling to rebuild their lives.
In the 1980s, some 220,000 Sikhs and Hindus were living in Afghanistan to hardly a few dozen are left in Afghanistan today. Afghanistan's Sikh and Hindu communities have wholly eroded, and their properties and religious places have been abandoned.
In 2018, Sikh leader Avtar Singh Khalsa was elected unopposed to a lower house seat of the parliament from Jalalabad. The chair was designated for the Hindu and Sikh minorities by Presidential decree in 2016.
Khalsa was killed on July 1, 2018, along with 19 other members of the Hindu and Sikh community in a targeted killing by ISIS for being polytheists. Since then, there has been an exodus of minorities, which accelerated when the Taliban took over last year.