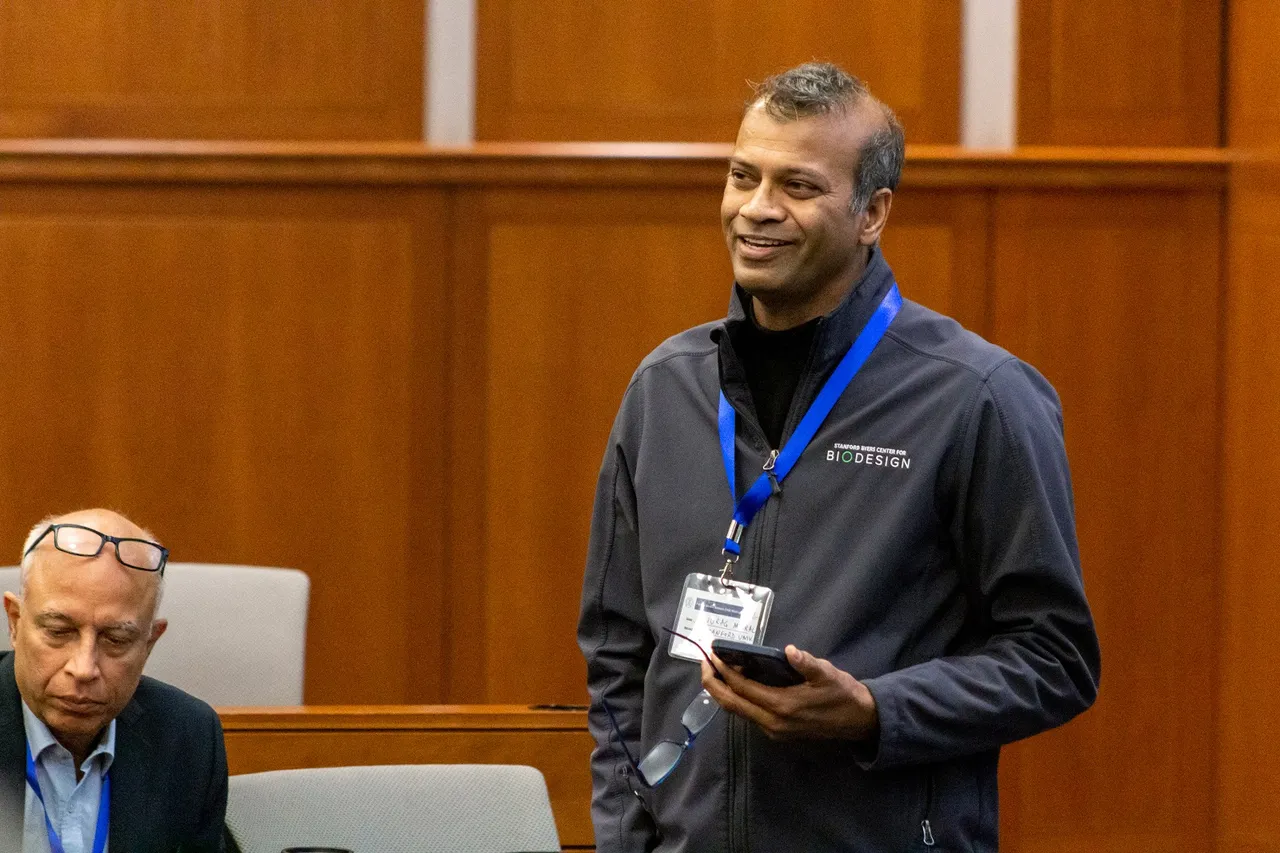 Silicon Valley: India and the United States can partner closely in four areas of artificial intelligence, diagnostics, human capacity building and biosecurity in order to take healthcare sector cooperation to next level, a top Stanford University professor has said ahead of Prime Minister Narendra Modi's state visit later this month.
"These are four main areas I see where India and US can really partner closely," Anurag Mairal, Adjunct Professor (Medicine, Cardiovascular Medicine) of the prestigious university told PTI in an interview.
There are a lot of people in India who don't have meaningful access to healthcare yet, and India is working hard to enable that through the Ayushman Bharat Digital Mission, he said, adding Artificial Intelligence can help.
"There's a lot of capacity that resides in the US and US is looking for a place where they can develop these AI-based tools for healthcare much better and no better place than India to do that," Mairal said.
Over the last one and half years, the Stanford Professor has been the first stop for senior Indian government officials who have made trips to the Silicon Valley as part of the government's efforts to learn from the ecosystem there.
"There are complementary needs and skills that India and the US have. And if India is able to work with the US, and the US is able to work with India in developing those AI-based solutions. So, for example, if you have ASHA workers that are working in the last mile, where they're dealing with the local population, and you could imagine an AI-based platform that actually enables these ASHA workers, to not only understand what's going on with the health of the community members, women, children, other community members, but also be able to provide some sort of therapy or some sort of solution right on the spot with some training, would be amazing. It'll dramatically alter the, outcomes for these populations," he said.
"So that's one area that I can see. AI has a lot of other applications, and so I can just imagine a dozen or so use cases actually in India," he said.
"The other area that I think US and India can work very closely together on is diagnostics. The US is a diagnostics powerhouse. And honestly, in the 70s, 80s, diagnostics industry in the US built up quite nicely. If you go to a regular clinic here, you'll see such advanced diagnostic tools. Unfortunately, a lot of those tools are not as easily available in all parts of India. India and the US can partner on building next generation diagnostics, connected diagnostics, so that the data coming from these diagnostics, solutions can be received, in policy making circles and decisions could be made, rapidly," he said.
A good example is anemia, the professor said. "Anemia is very prevalent in India, but if one knew hotspots of anemia at district level, at block level...but if that data was available at the state level, one could actually do iron supplementation locally, in a rapid fashion," said Dr. Mairal who has an extensive background in medical technology development and commercialization.
"The third area that I can think of is human capacity building. India has a substantial gap in human capacity for providing distributed healthcare across India. There is a gap of million plus healthcare professionals. If you can bring innovative approaches to training workforce surgeons and, other kinds of clinicians, building upon capacity, India already has, but bringing new methodologies, new frameworks for doing that from the us that's another area," he said US institutions and US healthcare systems are very keen to engage with that, he said.
"The last one is biosecurity," said Dr. Mairal.
He earned a PhD in chemical engineering from the University of Colorado at Boulder and an MBA from the Haas School of Business at the University of California at Berkeley. He also holds an MS in chemical engineering from the Indian Institution of Technology in Mumbai and a BS in chemical engineering from National Institute of Technology, Raipur.
"We already saw through COVID-19n how dangerous such pandemics can be for us. And We need to create a future where we are pandemic proof, where we can identify these vectors early on and take meaningful steps to prevent their spread. India could be a really strong partner for the US in tracking these around the world and intervening quickly when they see warning signs," Mairal said.
Health equity has become a major priority for the US, he said.
"There are a hundred million underserved in the US itself. There are hundreds of millions in the US in India. How do we make sure that the future of our healthcare system is designed to create equity for everybody in our health systems? Is a question that we are dealing with here in the US. And I know India is wrestling with that challenge as well," he said.
"And all of these things that I talked about address that health equity question," said the Stanford professor.