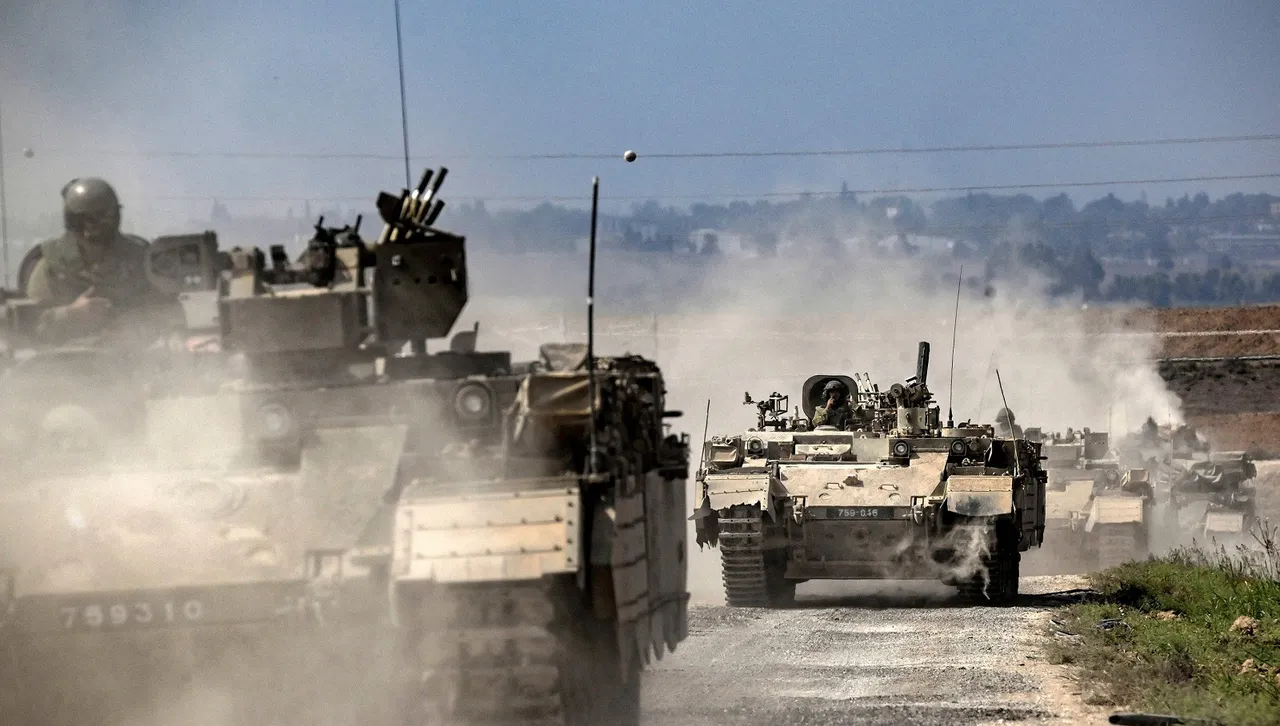 Washington: Americans have become more likely to describe Israel as an ally that shares US interests and values since the war with Hamas began, but they're divided over whether Israel has gone too far in its response to last month's attack, according to a new poll from The Associated Press-NORC Center for Public Affairs Research.
The survey, which was conducted from November 2 to 6, also reveals scepticism among Democrats toward Israel, which could present a challenge for President Joe Biden as he tries to balance support for the country's defence and his party's shifting priorities.
The result is a rather muddled picture that presents few easy options for the White House as it keeps one eye on public opinion with an election year on the horizon.
"It's just so complicated," said Carolyn Reyes, a 36-year-old Democrat in New York. "And I will not even pretend to understand the complicated nature of the relationship between the United States and Israel."
During an August poll, only 32 per cent of Americans described Israel as an ally that shares US interests and values. But that figure increased to 44 per cent in the latest survey, which was conducted after the October 7 attacks by Hamas that killed 1,400 Israelis.
However, only 36 per cent said it's extremely or very important to provide aid to Israel's military to fight Hamas. And 40 per cent of Americans said Israel's military response in the Gaza Strip has gone too far.
The Health Ministry in the Gaza Strip, which is run by Hamas, said 10,000 Palestinians have died from weeks of Israeli bombardment and a recent ground invasion.
Reyes recalled hearing about the death toll on the news and thinking "it seems so high, I thought that can't be right."
Four thousand children have died in Gaza, according to the Health Ministry there, and Reyes said "that's the line that's too far."
It's a sentiment more common among Democrats, 58 per cent of whom view Israel's counterattack as excessive.
Overall, 38 per cent of Americans said Israel's response has been about right, and just 18 per cent said it has not gone far enough.
Complicating the situation is Americans' interest in balancing several foreign policy goals simultaneously. About 6 in 10 believe it's extremely important or very important for the US to help recover hostages held by Hamas in Gaza, while roughly half said the same thing about preventing harm to Palestinian civilians or providing humanitarian relief in the territory.
Nearly two thirds of Americans (63 per cent) disapprove of how Biden is handling the conflict between Israel and Hamas, while only one-third approve. That's in line with his overall job approval: 60 per cent of US adults disapprove of the way Biden is handling his job as president, while 38 per cent approve.
Robert Byrd, a 50-year-old Democrat in Virginia, said he's glad to see Biden supporting Israel.
Back in World War II, when the Holocaust occurred, "the United States waited too long to help out the Jewish community," he said. "I think we've learned from our mistakes of our past. It's wonderful that we have a president that's willing to step up and do the right thing."
Byrd said he'll remain satisfied with Biden's handling of the situation "as long as we don't have boots on the ground over there," and he's comfortable with Israel's response to Hamas' attack.
"Israel is trying to keep its independence," he said. "They're doing what they should probably do to keep their independence."
Such sentiments are less common among younger voters like Sean O'Hara, an 18-year-old in California. He said he's registered to vote but not with a political party.
"Funding a war like this isn't really in line with my beliefs," he said. "I think staying out of it is the better option."
O'Hara was concerned about supporting Israel because "they're colonizing all of Palestine and they have been for many years."
Although there was initially sympathy among people he knows for Israel after the Hamas attacks, O'Hara said, that shifted once "people were like, there's a history here."
Israel gained control of the Palestinian territories of West Bank and Gaza during the Six Days War in 1967.
The West Bank remains under military occupation. Israel withdrew from Gaza in 2005 but instituted a blockade when Hamas took control, and there has been sporadic fighting for years.
Americans pin blame for the current conflict on Hamas, which the US government considers to be a terrorist organisation. About two-thirds of Americans (66 per cent) said Hamas has a lot of responsibility for the war, while 35 per cent said the same about Israel.
Aaron Philipson, a 64-year-old Republican in Florida, said he's disappointed by Biden's approach to the war.
"He's not taking a proper stand," he said. "He seems to be trying to dictate policy to Netanyahu, and Netanyahu doesn't seem to be having any of it," he said, referring to Israeli Prime Minister Benjamin Netanyahu.
"I've never seen the anti-Israeli sentiment so high," Philipson said. "It's awful what's going on right now."
About half of Americans (52 per cent) say they are extremely or very concerned that the recent war between Israel and Hamas will increase prejudice against Jewish people in the United States. About 4 in 10 share the same concern about prejudice against Muslim people (43 per cent).
Majorities of Democrats are similarly concerned about prejudice against Jews (57 per cent) and Muslims (58 per cent). A slight majority of Republicans are worried about prejudice against Jews (54 per cent) with fewer being concerned about Muslims (28 per cent).
Philipson said he didn't want to vote for Donald Trump again, but would consider backing the former president in a potential contest with Biden next year.
Under Biden's leadership, he said, "it's all falling apart right now," and "this war is sort of like the icing on the cake." (AP)