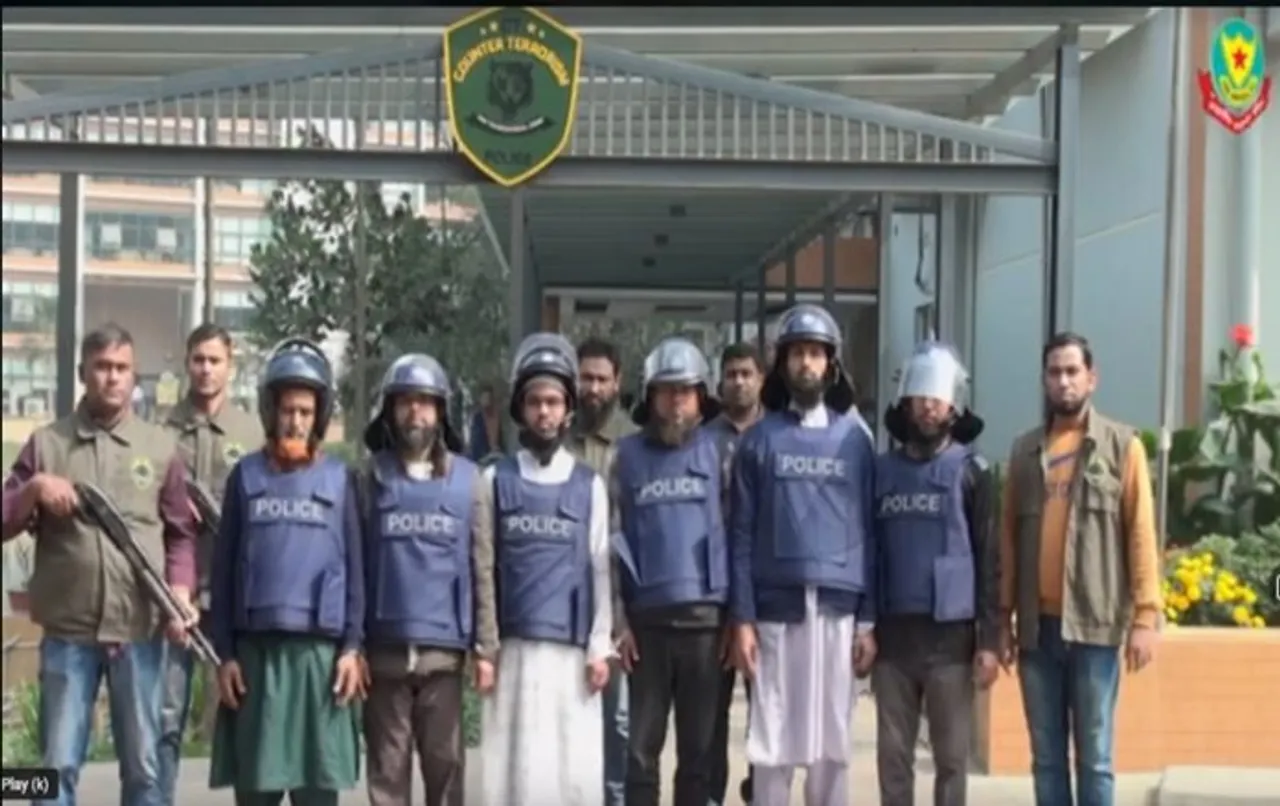 Dhaka: A specialised Bangladeshi police unit on Saturday arrested six terrorists belonging to a banned Islamist group and claimed that one of them had received training in Afghanistan where he met in-person slain Al-Qaeda leader Osma Bin Laden and Mullah Omar, the founder of the Taliban.
Police's Counter Terrorism and Transnational Crime (CTTC) unit arrested the six operatives of Harkatul Jihad Bangladesh (HuJI-B or HuJI) after raiding several of their hideouts in the capital.
"One of the six is Fakhrul Islam who had met in person Osma Bin Laden and Mullah Omar," CTTC chief Dhaka Metropolitan Police's additional commissioner Md Asaduzzaman told a news briefing at his office.
Asaduzzaman said 58-year-old Islam was initially a gatekeeper of an Islamic seminary in the Tongi area on the outskirts of Dhaka and in 1988 he secretly went to Pakistan.
According to the official Fakhrul there met Bangladesh-born al-Qaeda military commander Mufty Zakir Hossain, who conscripted him into the outfit and sent him to Afghanistan to undergo militant training.
"He (Fakhrul) met several times Laden and Mullah Omar in Afghanistan where he learnt to operate sophisticated weapons including rocket launchers," the CTTC chief said, adding after the training he returned to Karachi and then went to Iran and came back to Bangladesh in 1998.
CCTC officials said on his return, Fakhrul tried to reorganise the banned outfit, which had been affected by the arrest of its top leaders.
He launched a fresh recruitment drive to keep the group active, using social media platforms. HuJI recently planned to launch a secret training programme in the rugged southeastern Banderban Hill District with an eventual aim to attack any important installation in the country.
According to the CTTC HuJI also was trying to recruit Rohingyas, who took refuge in makeshift camps in Bangladesh after fleeing their homeland in Myanmar's Rakhine state.