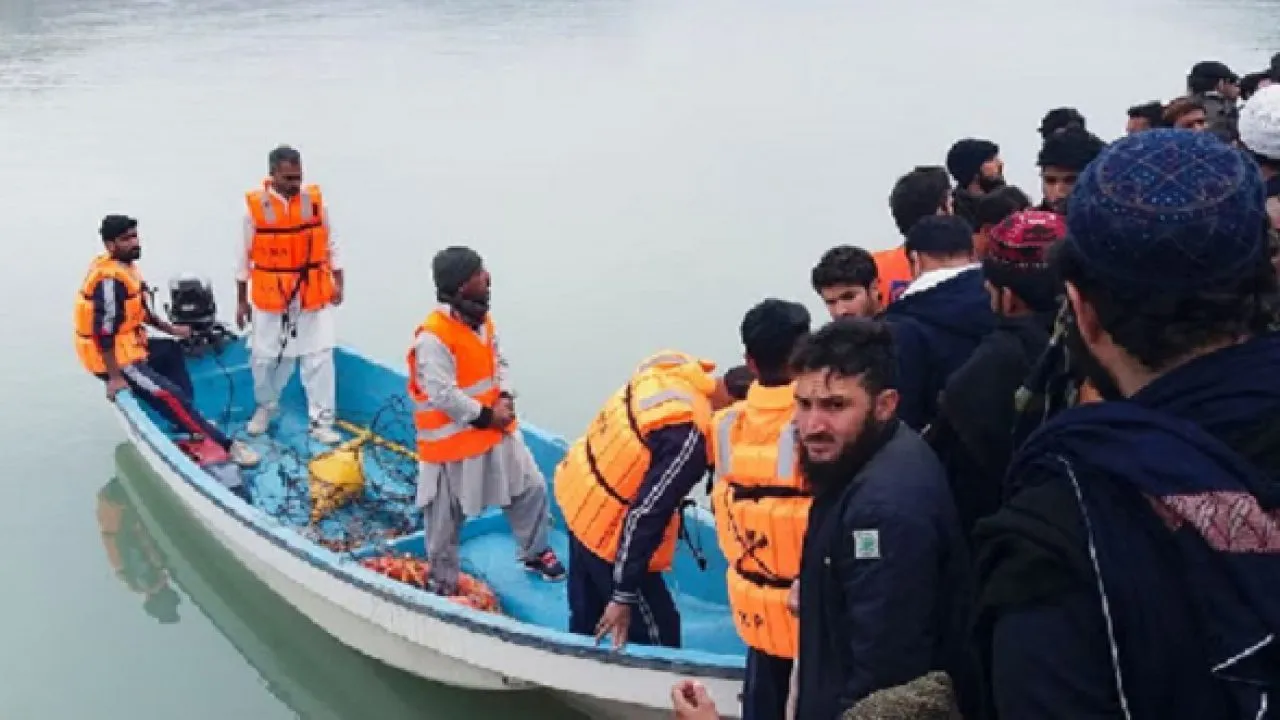 Peshawar: The death toll in the boat capsize tragedy in a lake in northwestern Pakistan on Tuesday rose to 48 after rescue officials recovered 18 more bodies, three days after the incident, a police official said.
The police said rescue personnel were still searching for the bodies of nine students of a madrassa, who were presumed dead after their boat capsized in Tanda Dam Lake in Kohat district of the Khyber Pakhtunkhwa province on Sunday.
The official said the divers on Monday rescued four students from the lake.
It is not clear how many people were on board the boat carrying madrassa students and staff members, the official said.
Caretaker Chief Minister of Khyber Pakhtunkhwa province Azam Khan has directed the local administration to provide emergency relief to the affected families.