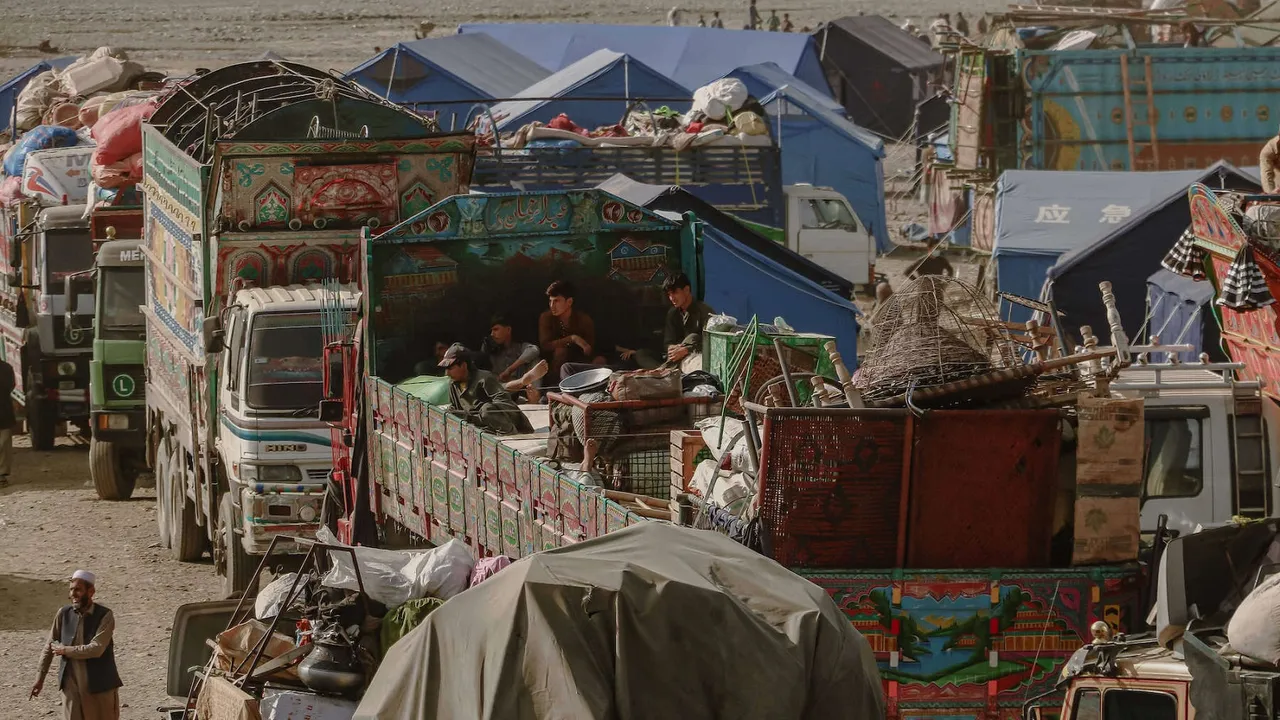 Karachi: Haji Mubarak Shinwari had come to Pakistan in 1982 with his five sons and two brothers. He worked assiduously to build a healthy network of businesses including cloth, fabrics, transport, and giving loans and now owns numerous properties at Al-Asif Square on the outskirts of Karachi.
"We have lived here without documents for all these years and set up our businesses with the help of locals," Shinwari said.
He is not alone.
Barely a few kilometres north of downtown Karachi is the Al-Asif Square, which is known for its huge Afghan population. Close by are two big settlements of Afghan labourers and small business owners.
A visit to Al-Asif Square and these settlements gives an impression of being in mini Kabul with Afghan people milling around many of their shops and different restaurants offering Afghan delicacies.
Tens and thousands of Afghans, mainly those who came to Pakistan as refugees since the Soviet invasion in 1978, have done business and work in all major cities of Pakistan for decades with Karachi in Sindh province and Quetta in the Balochistan province being their main centres.
Sadiq Ullah Kakar, legal adviser for the Afghan consulate in Karachi, explained that the majority of the Afghan refugees in Pakistan belong to the lower middle class. "So, they do not possess any qualifications or even a tertiary level education," he said.
Two weeks after the October 31 deadline by the Pakistan government to send back Afghans without valid documents displacing thousands already - and now, even those with valid papers planned to be sent back after December 31 - the situation is grim with uncertainty writ large on their faces.
More than 1,65,000 Afghans have already fled Pakistan since the deadline expired.
Reason? The Pakistan government is adamant that it needs to protect its state and claims that many of these Afghans are involved in criminal and terrorist activities and hence wants to get rid of any and everyone from its northern neighbour.
It has also blamed the Taliban government in Kabul for not cooperating in preventing the Tehreek-e-Taliban Pakistan (TTP) and other splinter terror groups from using Afghan soil to carry out terror attacks in Pakistan.
The decision has put hundreds of Afghans such as Mubarak at a loss. Thousands of Afghans who have lived in Pakistan for many years are being forced to leave the country after facing massive losses in their businesses, assets, and savings.
"It is a bad situation for us now," Mubarak said.
He is unable to understand how he can save and transfer his hard-earned assets when he is forced to relocate to Afghanistan as the Pakistan government has placed restrictions on the transfer of cash and property to Afghanistan (from Pakistan), with refugees only allowed to take Rs 50,000 cash per person with them.
Most Afghans who have returned or are preparing to return to their homeland now face the harsh reality of losing their businesses and homes they built for decades.
The issue has become so critical that Afghanistan's acting commerce minister, Haji Nooruddin Azizi met with Pakistan's Foreign Minister Jalil Abbas Jilani in Islamabad last week to discuss it.
Another historical reason has been that these Afghans have been part of Pakistan's unofficial, undocumented, and unorganised sector economy.
Even those Afghans who hold some form of identification i.e. either a POR (Proof of Residency) card or an ACC (Afghan Citizen Card) are not allowed to do business in their own names in Pakistan.
The purpose of both these cards is only to officially recognise the holders as refugees and grant them partial rights in Pakistan's healthcare and economic sectors.
Mubarak said that he is facing difficulty in even recovering his loans in millions now from Pakistani customers because they are aware of his precarious situation.
"They all promise they will clear loans soon but the situation is different now. They are not worried," he said.
Rehmat Khanzada, who runs two grocery shops in Quetta, told PTI on the phone that he fears all his savings are going down the drain now.
"It is a situation similar to what we have heard when partition took place in 1947. Many people in big cities seized properties and businesses of the Hindus, Parsis or even Muslims who decided to go to India," he said.
Many Afghans are being forced to sell their possessions and properties at reduced rates. Ahmed, who has lived in Quetta for 30 years and owns a shoe business, said he sold most of his inventory, worth Rs 1.5 million for almost half the price last month.
Azmatullah Niazi, who resides in Karachi's Clifton area and owns cloth and fabric shops in a mall, said many well-off Afghans were now trying to either bribe their way to staying in Pakistan or using illegal channels to send their money to their homeland or their relatives in other countries.
"But not all Afghans are well off and can't afford to use such channels," he said.
Haji Dawood Khan, who heads a settlement in Sohrab Goth, believes the Pakistan government should at least allow the refugees to transfer their assets after selling their properties after deducting some sort of tax.
Many Afghan refugees mostly saved their earnings in cash or if they ran a business, many of their clientele would expect them to extend a line of credit -all based on verbal agreements.
A typical example is Sharifullah Jan, an undocumented Afghan refugee. He has a total of Rs 5.2 million rupees owed to him but he said his clients from across the country "are simply not paying up." Pakistan has said that it has hosted nearly 1.7 million undocumented Afghan refugees for decades but now their time is up and they must return to their homeland.
Kakar from the Afghan consulate said the undocumented refugees in particular are helpless while even for the documented refugees, it is not going to be easy.
"They know that with time running out for them if they opt for a civil court case, it will take years to settle (cases). So they are just opting to get whatever they can recover from their clients." To make matters worse, Afghan refugees exiting through the Chaman border in Balochistan are being charged exorbitant rates by transporters for taking them from Karachi to the border area.
Abbas Khan, the Chief Commissioner for Afghan Refugees, makes it clear that the government policy is very clear.
"All illegal immigrants have to leave as soon as possible and since their presence in the country has been or is illegal, they don't have legal cover for their businesses, assets or properties."