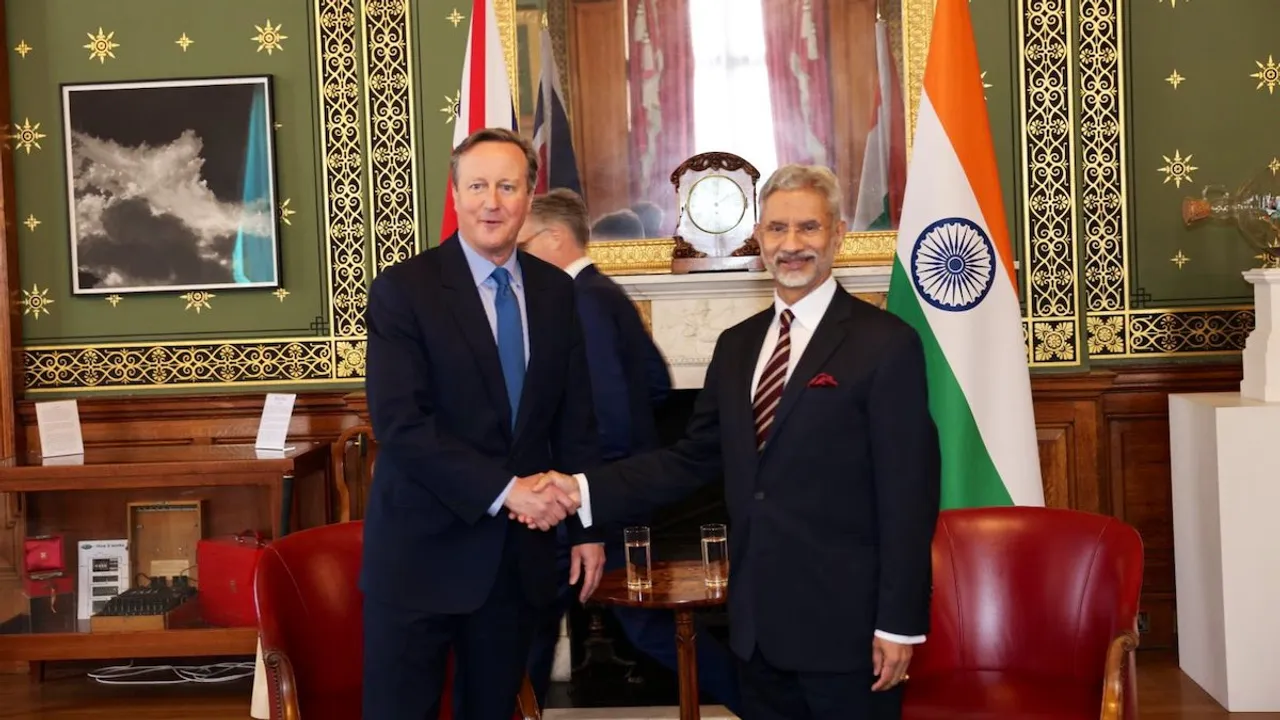 London: External Affairs Minister S Jaishankar has said a free trade agreement (FTA) is at the focus of the India-UK relationship and New Delhi is hopeful of finding a "landing point" in the negotiations that works for both sides.
Addressing a special Diwali Reception organised by the High Commission of India at Westminster Hall near the Houses of Parliament in London on Monday, he described the bilateral relationship as a "positive force" for the world.
Jaishankar also shared insights into the fast pace of technological advances and socio-economic development underway in India and called on the UK-based Indian diaspora -- one of the largest in the world -- to spread the story of the new India.
"Today, to realise the Agenda 2030, we are focusing on what is officially called an Enhanced Trade Partnership, in common terms it's called an FTA or free trade agreement. That is today very much the focus of what the Indian and British systems are negotiating. We hope that we will find a landing point that works for both of us," the External Affairs Minister of India said.
"India and the UK have a long history and a very complex history. What we are trying to do is to make history a positive force with our commonalities, shared practices and institutions… to make history work for us," he said.
Jaishankar is here on a five-day official visit to the UK with an aim to review various aspects of bilateral ties.
The India-UK Comprehensive Strategic Partnership was launched in 2021 along with the India-UK Roadmap 2030 which seeks to expand ties in a range of areas.
India and the UK have been negotiating a free trade agreement since January last year with a target to significantly enhance the estimated GBP 36-billion bilateral trading partnership.
The talks have undergone 13 rounds of negotiations, with officials hopeful of clinching a deal ahead of general elections in both countries scheduled for 2024.
Jaishankar began his address by thanking British Prime Minister Rishi Sunak for taking the time to host him at 10 Downing Street on a busy Diwali day on Sunday.
He also spoke of how he "really valued" that the newly appointed Foreign Secretary David Cameron made time to meet him on day one of his new job even before he "addressed his own ministry".
"It was extremely satisfying to hear from him about the commitment and support for the relationship. We spent a lot of time talking about cultivating both," Jaishankar said.
He shared that he also met Cameron's predecessor, new UK Home Secretary James Cleverly, whom he described as a "pillar of strength" for the bilateral relationship.
The External Affairs Minister was joined at the event by UK Foreign Office Minister Lord Tariq Ahmad and Indian High Commissioner to the UK Vikram Doraiswami.