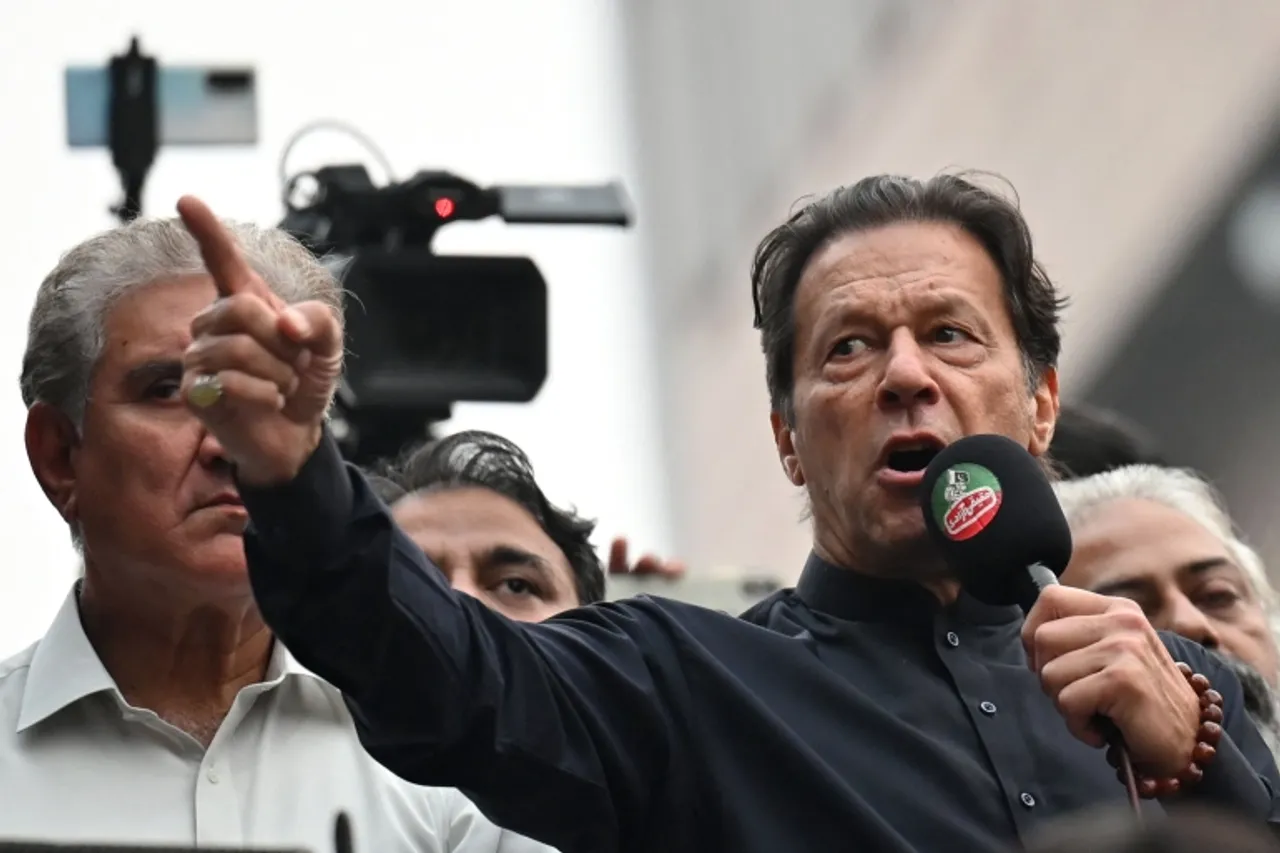 Islamabad: A special court in Islamabad on Tuesday rejected the request of Pakistan Tehreek-e-Insaf (PTI) chief Imran Khan for attending the proceedings through video link and gave him the last chance to appear in person on February 15 in the prohibited funding case.
Banking Court Judge Rakhshanda Shaheen warned the former prime minister that his interim bail would be cancelled in case he did not turn up on the next date of the hearing.
When the court met, Khan's lawyer Salman Safdar requested the court to grant a one-time exemption from appearance to his client on medical grounds, saying that the former prime minister had received more than one bullet in the firing incident and he was unable to move.
Special Prosecutor Rizwan Abbasi took the stance that all should be equal in the eyes of the law. The bails of ordinary people were cancelled if they failed to appear, but a former prime minister was given an extension in his bail despite his non-appearance, he added.
Khan's lawyer pleaded that the former prime minister had to collect records from various banks in the case. He had requested the Federal Investigation Agency (FIA) many times to do an investigation on him at his Zaman Park residence in Lahore but the latter did not want to come there, he added.
He said the FIA could send a questionnaire if it did not want to visit his client at his Lahore residence. The facts regarding the case were being ignored, he added.
After listening to the arguments, the court adjourned the hearing till February 15, directing the PTI chairman to ensure his appearance on the next date of the hearing.
The FIA had lodged a case against Imran Khan and others in the light of the decision of the Election Commission of Pakistan (ECP) in the prohibited funding case.
In October, Khan and other senior leaders of his PTI party were booked by the FIA for allegedly receiving prohibited funding from abroad.
The state filed the case through FIA's Corporate Banking Circle in Islamabad. According to the first information report (FIR), one Arif Masood Naqvi, the owner of Wooton Cricket Limited, transferred "ill-gotten" money to a bank account registered under the name of the Pakistan Tehreek-e-Insaf.