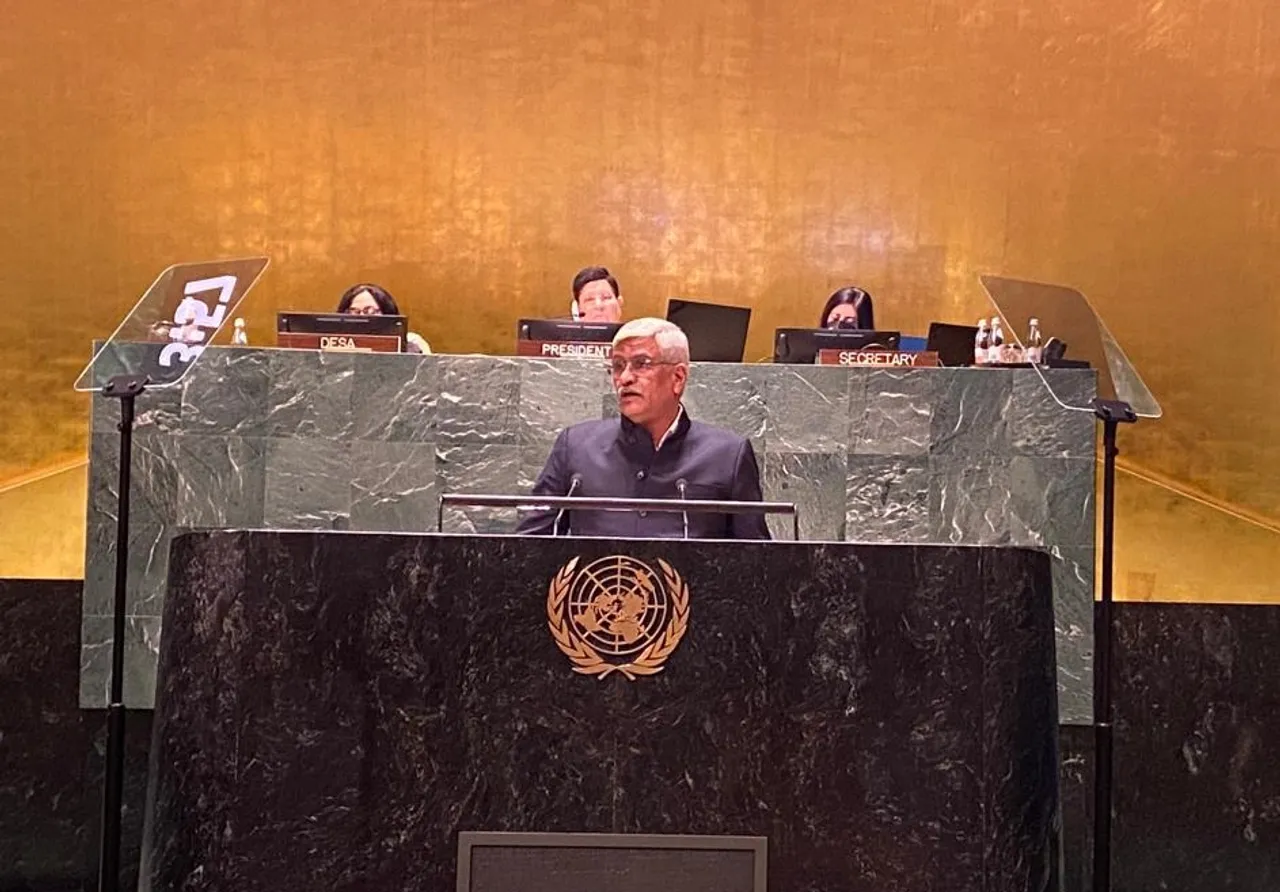 New Delhi: The Indian Minister for Water and Power, Gajendra Singh Shekhawat, is attending a high-level political conference (March 23-24) co-hosted by Tajikistan and the Netherlands at the UN headquarters in New York.
The conference is held to review the implementation of the United Nations Decade for Action on Water and Sanitation (2018-2028) and to discuss water scarcity and climate-induced disasters.
Minister Shekhawat informed the conference that since 2014, India has built over 105 million or 10.5 Crore toilets and transformed the sanitation habits of over 600 million or 60 Crore Indians through a mass-scale behavioural change campaign.
He further highlighted that to ensure sustained water management, a unified ministry was created in 2019 with five principles: political will, public financing, partnerships, people's participation, and persuasion.
The Indian government is committed to investments in the water sector through government resources and partnerships with private innovators, start-ups, and water user associations. It also implements two flagship missions to ensure universal sanitation and drinking water access.
The minister declared that with its ambitious $50 billion program, India is poised to achieve Sustainable Development Goal 6.1 well before 2030. The country had already achieved a milestone in the "Clean India" mission when it was declared open-defecation-free in 2019. The campaign continues through efforts to ensure sustainable solid and liquid waste management solutions in all 600,000 villages and communities in India.
Most countries attending the conference called for change and concerted action on water while underscoring that resource's importance for development, underlining the environmental dimension, and spotlighting national efforts as the 2023 United Nations Water Conference continued its second day of debates on March 24, 2023.