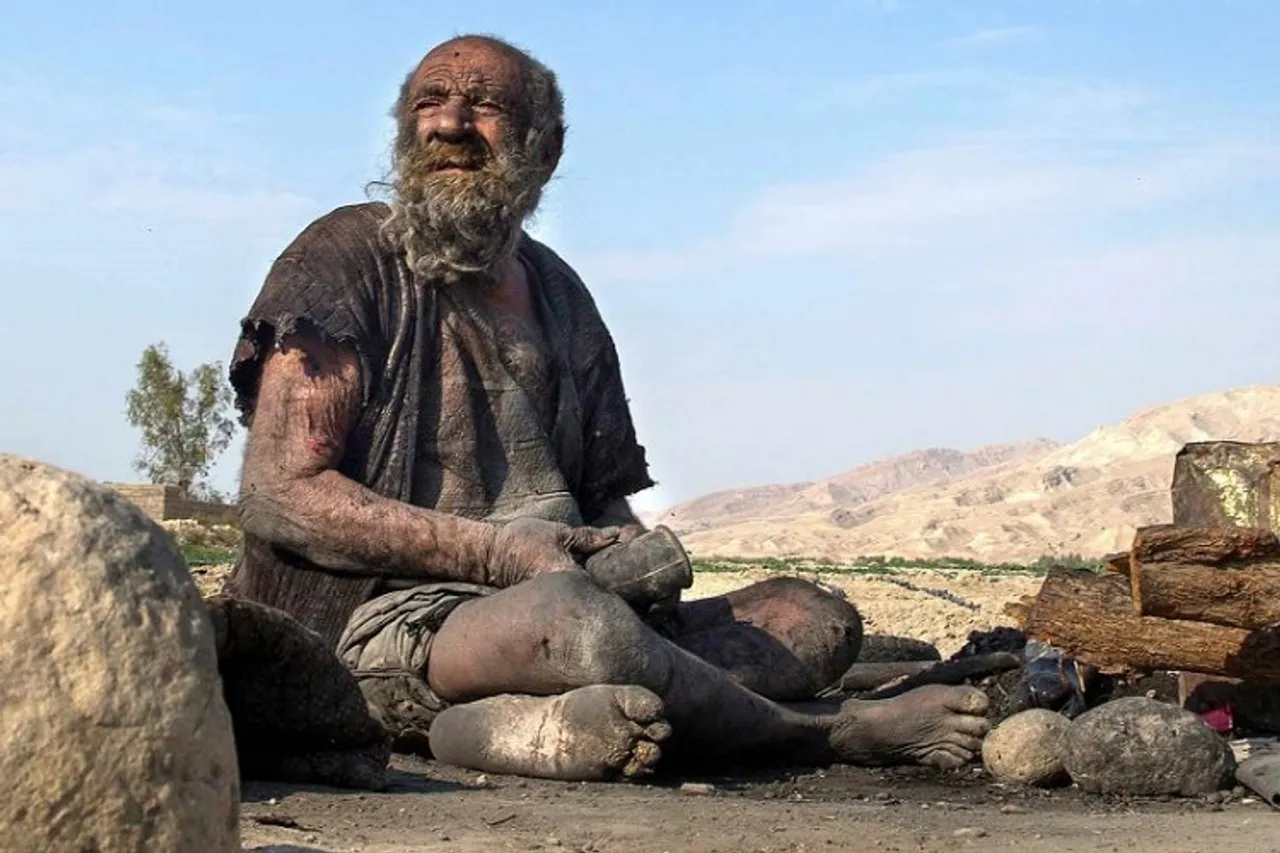 New Delhi: Amou Haji, an Iranian man who hadn't showered in the last 60 years dies a month after he takes a bath.
According to the reports shared by Islamic Republic News Agency (IRNA), it had been over six decades since the man hadn't bathed with soap and water.
The Tehran Times reported in 2014 that Haji survived by eating animals hit by cars. Moreover, he smoked pipes filled with animal excrement.
The man stayed covered in soot and stayed in a cinder-block shanty. He feared that soap and water would make him sick. Besides, several pictures of Haji were released in which he could be seen smoking multiple cigarettes all at once.
Interestingly, Haji's life story was covered in the documentary 'The strange life of Amou Haji'.
Locals claim that Haji's decision to forgo bathing was motivated by an emotional setback that he faced in his youth.
The man who had refused to take a bath for over six decades was persuaded by the villagers to bathe which ultimately led to his death. As just a month after taking a bath after over 60 long years, Haji fell sick and ultimately succumbed to death on 23rd October in the Village of Dejgah.