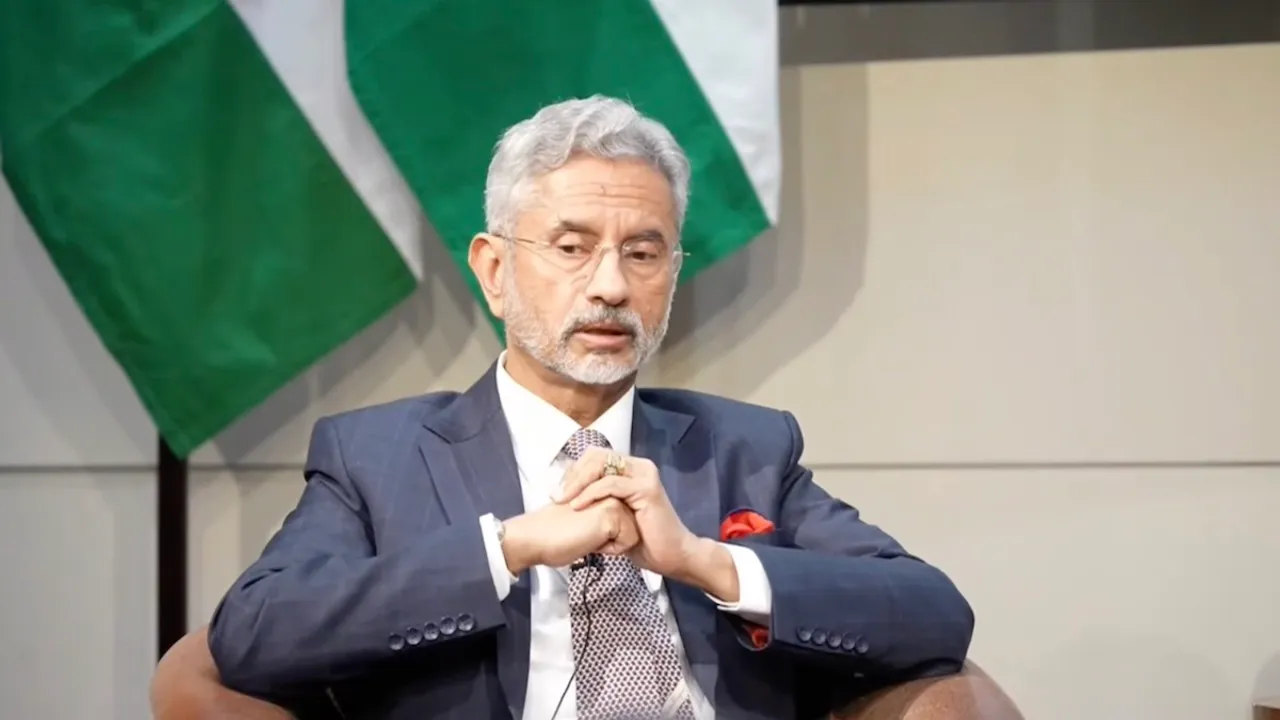 London: External Affairs Minister S Jaishankar on Wednesday said that India is not ruling out an investigation but asked Canada to provide evidence in support of its allegations about the involvement of agents of the Indian government in the killing of a Khalistani separatist in that country.
Jaishankar made the comments in response to questions during a conversation with veteran journalist Lionel Barber titled 'How a Billion People See the World' here.
"If you have a reason to make such an allegation please share the evidence because we are not ruling out an investigation…," Jaishankar, who is here on a five-day official visit to the UK, said while responding to a question.
He emphasised that Canada has not shared any evidence with India to support its allegation.
The ties between India and Canada came under severe strain following Canadian Prime Minister Justin Trudeau's allegations in September of a "potential" involvement of Indian agents in the killing of Khalistani separatist Hardeep Singh Nijjar on June 18 in British Columbia. India had designated Nijjar as a terrorist in 2020.
India has rejected Trudeau's allegations as "absurd" and "motivated".
Jaishankar said that freedom of speech and freedom of expression comes with a certain responsibility and the misuse of those freedoms and the toleration of that misuse for political purposes would be very wrong, referring to the pro-Khalistani activities in Canada.
He recalled the attacks on the High Commission of India in Canada, or smoke bomb attacks on the High Commission and Consulate General, and said Indian diplomats were intimidated in public, with no action from the Canadian authorities against culprits.
Last week, Prime Minister Trudeau underlined that a "fight" with India was not something Canada wanted to be having right now but reiterated his allegations and said Ottawa wants to "work constructively" with New Delhi on this "very serious matter".
Foreign Secretary Vinay Kwatra said India has conveyed to the US side its serious concerns over increasing activities of pro-Khalistani elements in Canada.
"Insofar as Canada is concerned, we have been having very consistent conversations with all our friends and partners. Our position on this matter has been enunciated and explained in full detail on multiple occasions," Kwatra said in New Delhi recently.
Days after Trudeau's allegations in September, India temporarily suspended the issuance of visas to Canadian citizens and asked Ottawa to downsize its diplomatic presence in the country to ensure parity.
India resumed some visa services in Canada last month, more than a month after they were suspended.
On China, Jaishankar said that the 2020 deadly clash has vitiated the relationship between the two countries.
He said China did not adhere to the agreement not to amass troops at the Line of Actual Control as he asserted that such acts of not following pacts have consequences in terms of credibility.