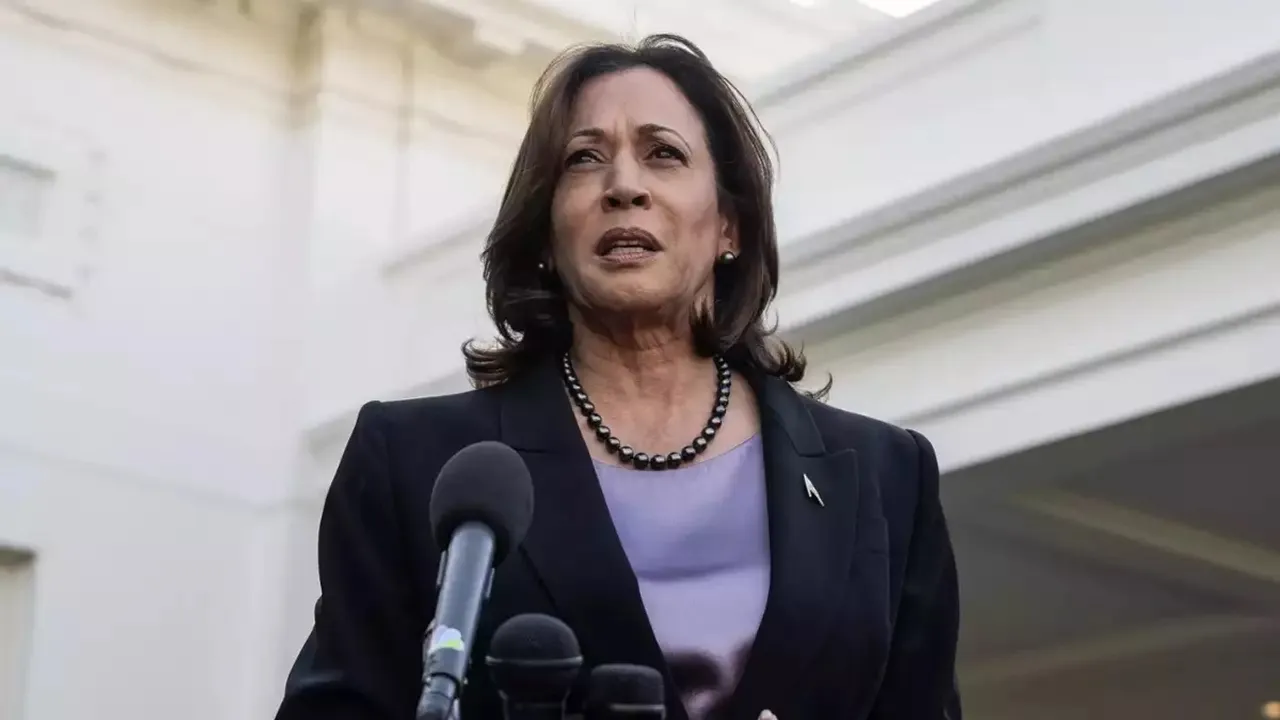 Washington: US Vice President Kamala Harris celebrated Diwali at her official residence during which she told the guests that it's important to celebrate this festival of light as the world today is facing a "difficult and dark moment" in the wake of the war between Israel and Hamas.
Harris, who is of Indian origin, celebrated early Diwali on Tuesday at her residence.
"We celebrate Diwali at a time when there's a lot happening in our world. I think it's important that as we celebrate Diwali, which is about celebrating the light, we understand it is always in the context of understanding the contrast between light and dark moments," 59-year-old Harris said in her brief remarks addressing the guests who were predominantly Indian Americans.
"There is certainly a difficult and dark moment that we are facing in our world in a number of ways, but in particular seeing the images in the reports coming out of Israel and Gaza. And I know for all of us, and certainly for me and for Doug (her husband), it's devastating and heartbreaking," she said.
"I wanted to just be clear with everyone that President (Joe) Biden and I are working to support Israel's right to defend itself. We support the need for humanitarian aid to be received by the people in Gaza. We believe it is very important to not conflate who the Palestinians are with Hamas and understand the difference.
"It is critically important that we bring the American hostages home and that we prevent escalation in that region. So I will speak those words, understanding that it is critically important that when we celebrate something like Diwali, it is about also shedding light in a way that is about speaking truth," she said.
"I also want to say that for the Palestinian people, and I've said this many times, and I'll say it again, they have a right and deserve to have an opportunity for self-determination and dignity. We'll continue to support that as well," Harris said.
Unlike last year, the Vice President did not interact with the invited guests, except for the elected Indian American lawmakers – Ro Khanna, Shri Thanedar, Raja Krishnamoorthi and Pramila Jayapal.
Ahead of the Diwali celebrations by Harris, several groups had given a call to boycott the celebrations. Nearly 300 people turned up for the Diwali celebrations at the residence of the Vice President.
This event beautifully exemplifies the spirit of unity, highlighting the importance of harmony and compassion in times of adversity, said community leader Ajay Jain Bhutoria.
"As we gather and celebrate, let us keep the Jain principle of 'Live in Peace and Let Others Live in Peace' close to our hearts, spreading positivity and love. Alongside the vibrant cultural festivities, the great Indian food served at the celebration added an extra layer of joy, connecting us through the flavours and traditions that make Diwali so special," he said.
Bhutoria presented a book to the staff of Vice President Harris on the spiritual journey of Jain Acharya Mahapragya sharing a message of non-violence and peace.
Harris was born to two immigrant parents: a Black father and an Indian mother. Her father, Donald Harris, was from Jamaica, and her mother, Shyamala Gopalan, was a cancer researcher and civil rights activist from Chennai.
She, however, defines herself simply as 'American'.