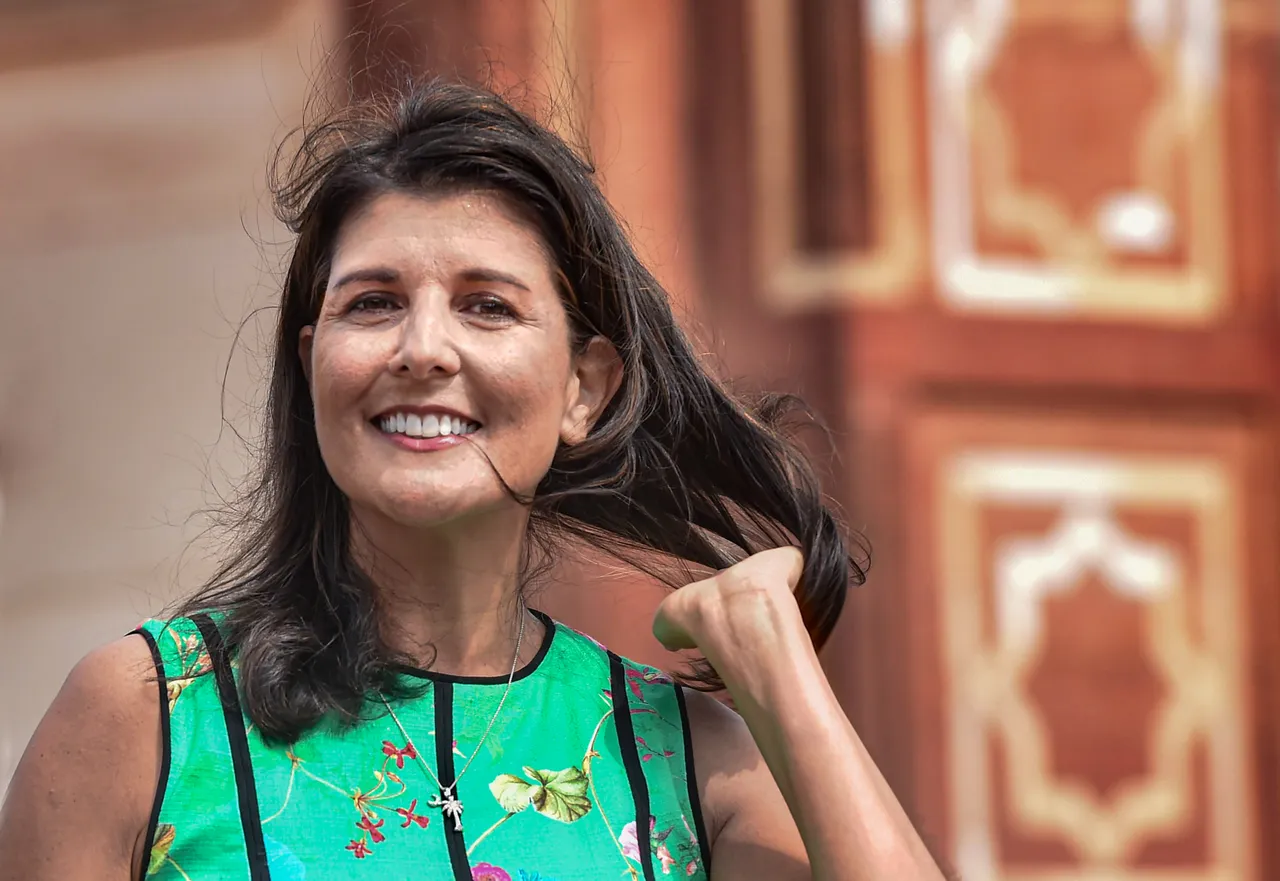 Washington: With Republican Party's rising star Nikki Haley launching her US presidential campaign against her former boss Donald Trump, she joins a long list of Indian-origin leaders who are dominating politics at important world capitals.
In the US, the growing influence of the Indian-American community can be seen in the success of Kamala Harris, who became the first woman and the first coloured Vice President of the country. She was a senator for California from 2017 to 2021. Harris, a Democrat, also served as the attorney general of California from 2011 to 2017. She was born to Indian and Jamaican parents in California.
In the crucial midterm elections in November, a record five Indian-American lawmakers from the ruling Democrat Party -- Raja Krishnamoorthi, Ro Khanna, Pramila Jayapal, Ami Bera and Shri Thanedar -- were elected to the US House of Representatives.
Harmeet Dhillon, a prominent politician in California, recently contested the election for the chairmanship of the Republican National Committee (RNC).
Rishi Sunak was installed as Britain's first Indian-origin Prime Minister last year. He is the youngest British prime minister in 210 years. He is also Britain's first Hindu Prime Minister. Goan-origin Suella Braverman is serving as his Home Secretary.
Under Sunak's predecessor, Boris Johnson's Cabinet, Priti Patel was the Home Secretary. Alok Sharma was the International Development Secretary in Johnson Cabinet.
Ireland's Prime Minister (Taoiseach) Leo Eric Varadkar is also of Indian origin. Varadkar is the third child and only son of Ashok and Miriam Varadkar. His father, a doctor, was born in Mumbai and moved to the United Kingdom in the 1960s.
Antonio Costa has been the Prime Minister of Portugal since 2015. He is half Indian and half Portuguese.
Canada's Defence Minister Anita Anand's parents were Indians. Her father was from Tamil Nadu and her mother was from Punjab.
Apart from Anand, Canadian Prime Minister Justin Trudeau's Cabinet has two more Indian-origin members-- Harjit Sajjan and Kamal Khera.
Priyanca Radhakrishnan is the first person of Indian origin to become a Minister in New Zealand. Born in Chennai to Malayali parents, is currently the Minister for the Community and Voluntary Sector.
Christine Carla Kangaloo, who is the president-elect of Trinidad and Tobago, was born into an Indo-Trinidadian family.
Pritam Singh, an Indian-origin Lawyer and author, has been serving as Leader of the Opposition in Singapore since 2020.
Devanand "Dave" Sharma became the first person of Indian origin to become a Member of the Australian Parliament in 2019.
Mohamed Irfaan Ali, the President of Guyana, was born into a Muslim Indo-Guyanese family in Leonora.
Pravind Jugnaut has been serving as the prime minister of Mauritius since January 2017. He was born into a Hindu Yaduvanshi family in 1961. His great-grandfather migrated to Mauritius from the Indian state of Uttar Pradesh in the 1870s.
Prithvirajsing Roopun, the president of Mauritius since 2019, was born in an Indian Arya Samaj Hindu family.
Chandrikapersad "Chan" Santokhi has been the president of Suriname since 2020.
Santokhi was born in 1959 into an Indo-Surinamese Hindu family in Lelydorp.
Wavel Ramkalawan has been serving as the president of Seychelles since October 2020. His grandfather was from Bihar.
According to the 2021 Indiaspora Government Leaders List, more than 200 leaders of Indian heritage have ascended to the highest echelons of public service in 15 countries across the globe, with over 60 of them holding Cabinet positions.
With more than 32 million people of Indian origin or (PIOs) globally, according to India's Ministry of External Affairs, Indians are the largest diaspora population in the world.