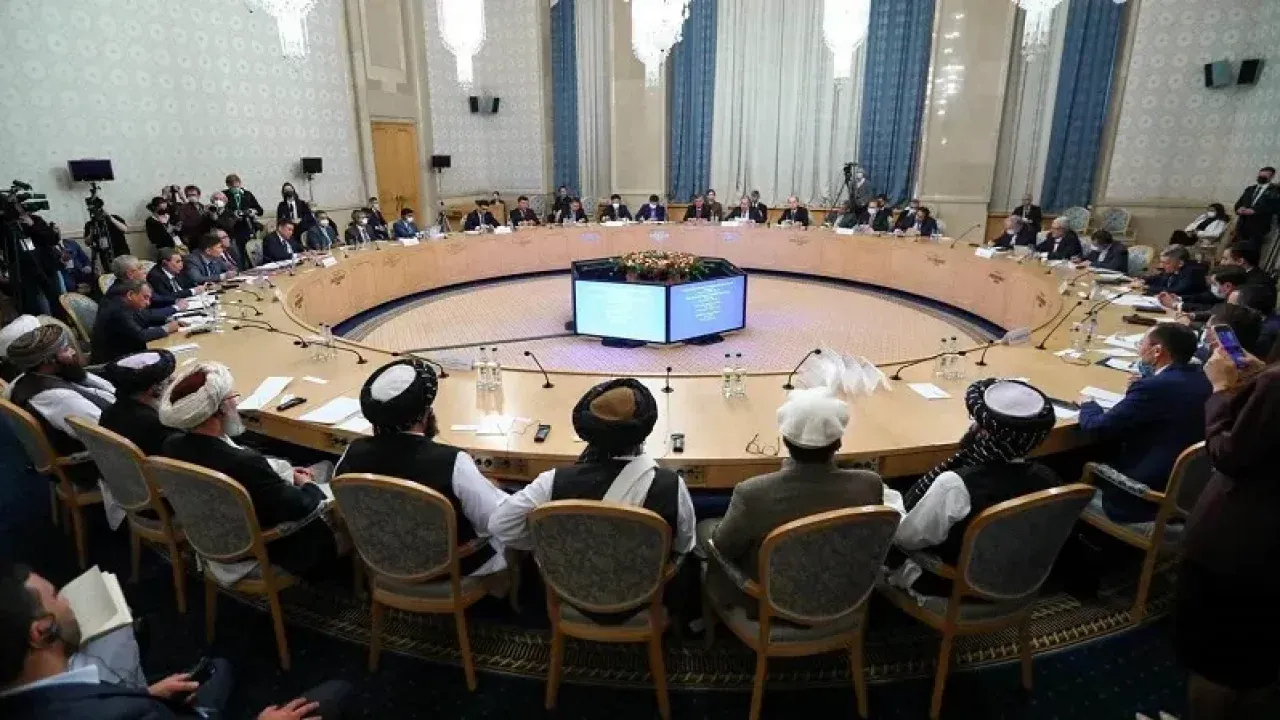 New Delhi: India participated in the fourth meeting of the Moscow Format Consultations on Afghanistan held in Moscow on November 16. The engagement was announced earlier this month by Zamir Kabulov, Special Representative of the President of Russia for Afghanistan, to discuss the political, economic and humanitarian situation in Afghanistan.
Special Envoys and Senior Officials from Russia, China, Pakistan, Iran, Kazakhstan, Kyrgyzstan, Tajikistan, Turkmenistan and Uzbekistan also participated in the meeting.
External Affairs Ministry said the participants discussed the current humanitarian situation and the ongoing efforts of various stakeholders to provide assistance, intra-Afghan talks, formation of an inclusive and representative government, efforts to counter threats of terrorism and ensuring regional security.
In the meeting, the Indian Foreign Ministry's Joint Secretary JP Singh called for joint work to ensure that the "voice" of the Afghans is not lost. "We all need to work together to ensure that the voice and aspiration of Afghans are not lost and reassure them that we are standing with them at this difficult time."
On the side-lines of the Moscow Format Meeting, the Indian delegation led by Joint Secretary (Pakistan, Afghanistan and Iran) also held discussions with Special Envoys of the participating countries.
Earlier, the Indian External Affairs Minister S. Jaishankar, on November 8, while holding talks with Russian Foreign Minister Sergey Lavrov, said. "It is important that the world not forget the Afghanistan situation because today it's not getting the attention it deserves."
As reported by the Afghan media, the Russian envoy Zamir Kabulov said: "We have to provide a comprehensive solution to the Afghan economic issue."
"In our opinion, the main responsibility for this rests with the collective West. Those who drove the country for 20 years to the current deplorable state, as well as shamelessly continued economically suffocating the country by holding the frozen national assets of Afghanistan," he said.
According to the Tolo News agency, the Pakistan special envoy for Afghanistan, Sadeq Khan, called for support for Afghans. "As we speak, millions of Afghans are in desperate need of urgent humanitarian support, including food, medicine and essential life supply," he said.
The Chinese special envoy on Afghan affairs, Yue Xiaoyong: "The United States shamelessly seized the $7 billion assets of Afghan Central Bank and suspended all development aid," he said.
The Iran special envoy for Afghanistan, Hassan Kazimi Qomi, said there will be a meeting of the regional foreign ministers in Tehran.
No Afghan envoy in the meeting
Kabul was disappointed as no representative of Afghan was present in the meeting. The ruling Islamic Emirate said that such meetings in which no representative from Kabul are ineffective.
"Any kind of talks and matters are not effective without the presence of the representative from Afghanistan. The borders of Afghanistan are secured better than any time before the Islamic Emirate came to power," said Bilal Karimi, deputy spokesman for the Islamic Emirate.