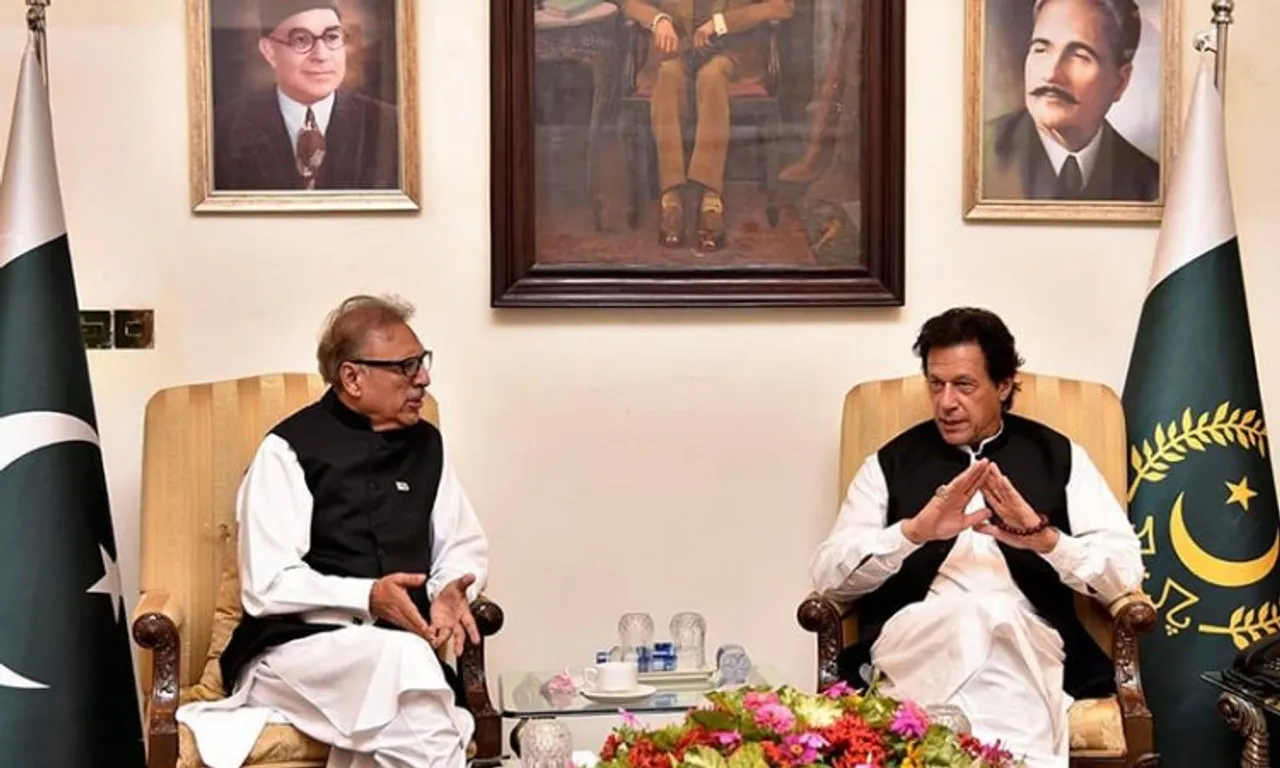 Islamabad: President of Pakistan Arif Alvi has been accused of toeing former Prime Minister Imran Khan's line.
President Alvi found himself in fresh controversy when he, as the Supreme Commander of the Pakistani Army, skipped the funeral of high-rank Army officials, who died in a Helicopter crash in Balochistan, earlier this week.
A six-point charge sheet by ex-Chairman Senate Mian Raza Rabbani has come out against President Alvi, according to which the President is bound to stay away from politics as the Supreme Commander of the Armed Forces of Pakistan. Charge Sheet accused him of violating the Constitution of Pakistan for the interests of a political party, which is former Prime Minister Imran Khan's party Pakistan Tehreek-i-Insaf (PTI).
What is the controversy all about?
On Tuesday, the martyrs of the helicopter crash- which took place in Balochistan- were laid to rest with full military honours in Rawalpindi.
Chief of Army Staff (COAS) General Qamar Javed Bajwa, Prime Minister Shehbaz Sharif, and among others a large number of serving and retired high-rank military and civil officials, and relatives of the martyrs attended the funeral prayers.
While President Arif Alvi decided to skip the funeral.
President Alvi termed reports of him not attending the funeral 'unnecessary controversy'. He later posted a thread for clarification on his personal social media account.
Apparently, as per sources, Alvi was advised to skip the funeral to avoid any untoward incident following heavy social media trolling, hateful campaigns, and negative propaganda created by Imran Khan's PTI supporters.
Ousted Prime Minister Imran Khan, after demitting office, every now and then keep taking a pot shot at the Shehbaz Sharif-led PML-N government for being a 'Foreign agent' and also blames the Pakistani Army for indulging in countries' politics.
It is in this light, that President Arif Alvi's not attending the funeral of Army officials, was seen as toeing the line with Imran Khan.
Director-General of Inter-Services Public Relations Major General Babar Iftikhar has also condemned the negative propaganda on social media which was launched after the helicopter crash.
"We have been distressed since the accident on August 1. The propaganda has caused immense pain, particularly to the families of the martyrs," Maj Gen Iftikhar said.