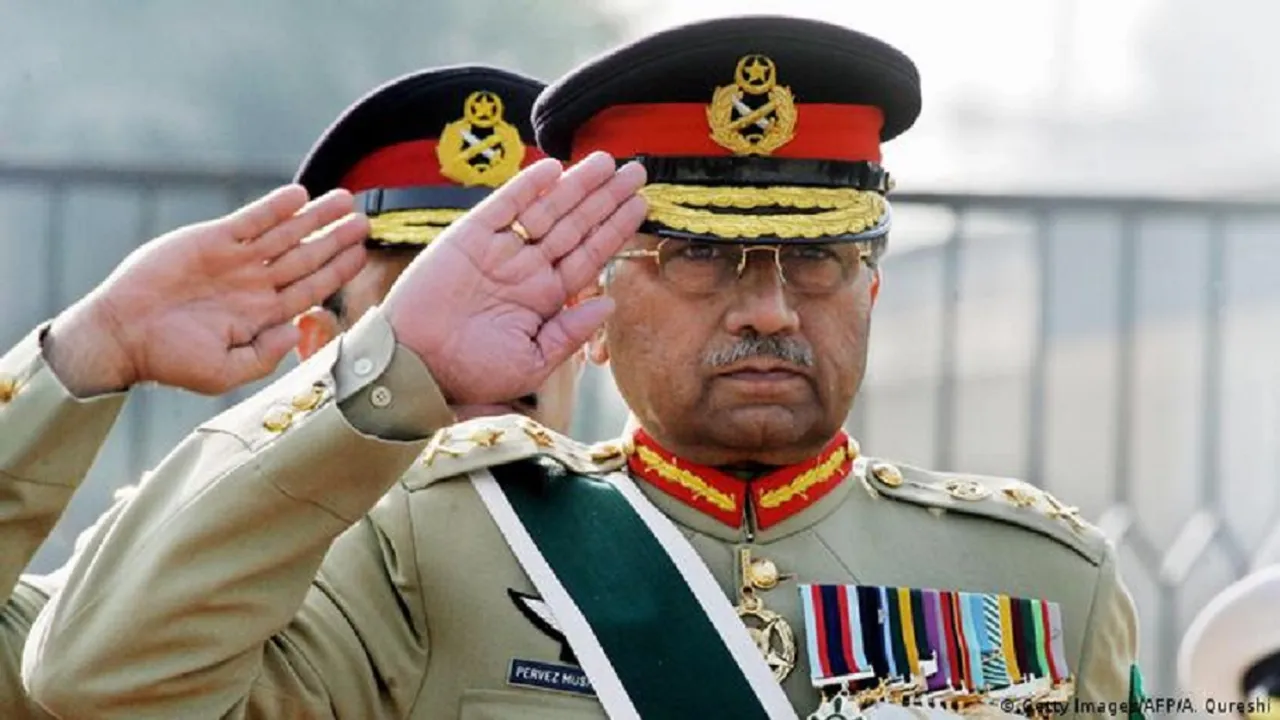 Karachi: Pakistan's former military ruler General Pervez Musharraf will be laid to rest on Tuesday in the Army Cantonment area here, officials said.
Musharraf, the architect of the Kargil War in 1999 and Pakistan's last military ruler, died on Sunday in Dubai after a prolonged illness.
The 79-year-old retired general was living in the UAE since 2016 in self-exile.
He was undergoing treatment for amyloidosis in Dubai.
Musharraf's mortal remains arrived here on Monday on a special flight from Dubai.
His wife Saba, son Bilal, daughter and other close relatives arrived with the body on the special aircraft of Malta aviation arranged by the UAE authorities.
The aircraft touched down at the old terminal area of the Jinnah International Airport amid heavy security with the former President's family and body taken to the Malir cantonment area, officials said.
"Arrangements have been completed at the Malir Cantt where he will be buried at Karachi's Old Army Graveyard. The funeral prayers will take place at the Gulmohar Polo Ground in Malir Cantt," according to an official source.
The Information Secretary of the All Pakistan Muslim League, which Musharraf formed after taking retirement, said that all arrangements have been completed.
"The funeral prayers will be offered at the Polo Ground in Malir Cantt at 1:45pm," he said, adding that Musharraf would be laid to rest at the Army Graveyard.
The former military ruler's body was scheduled to reach Karachi airport on Monday afternoon but delay in the availability of an aircraft and some other documentation and NoCs procedures between Pakistan's mission in the UAE and the Pakistan government delayed the repatriation of Musharraf's mortal remains.
Musharraf's mother was buried in Dubai while his father was laid to rest in Karachi.
Musharraf, who seized power after a bloodless military coup in October 1999 and ousted the elected government of former prime minister Nawaz Sharif, ruled Pakistan till 2008 as chief executive and President.
The former president and army chief was suffering from amyloidosis, a rare disease caused by a build-up of an abnormal protein called amyloid in organs and tissues throughout the body, according to his family.
Musharraf, who was born in New Delhi in 1943 and migrated to Pakistan after Partition in 1947, was the last military dictator to rule Pakistan.