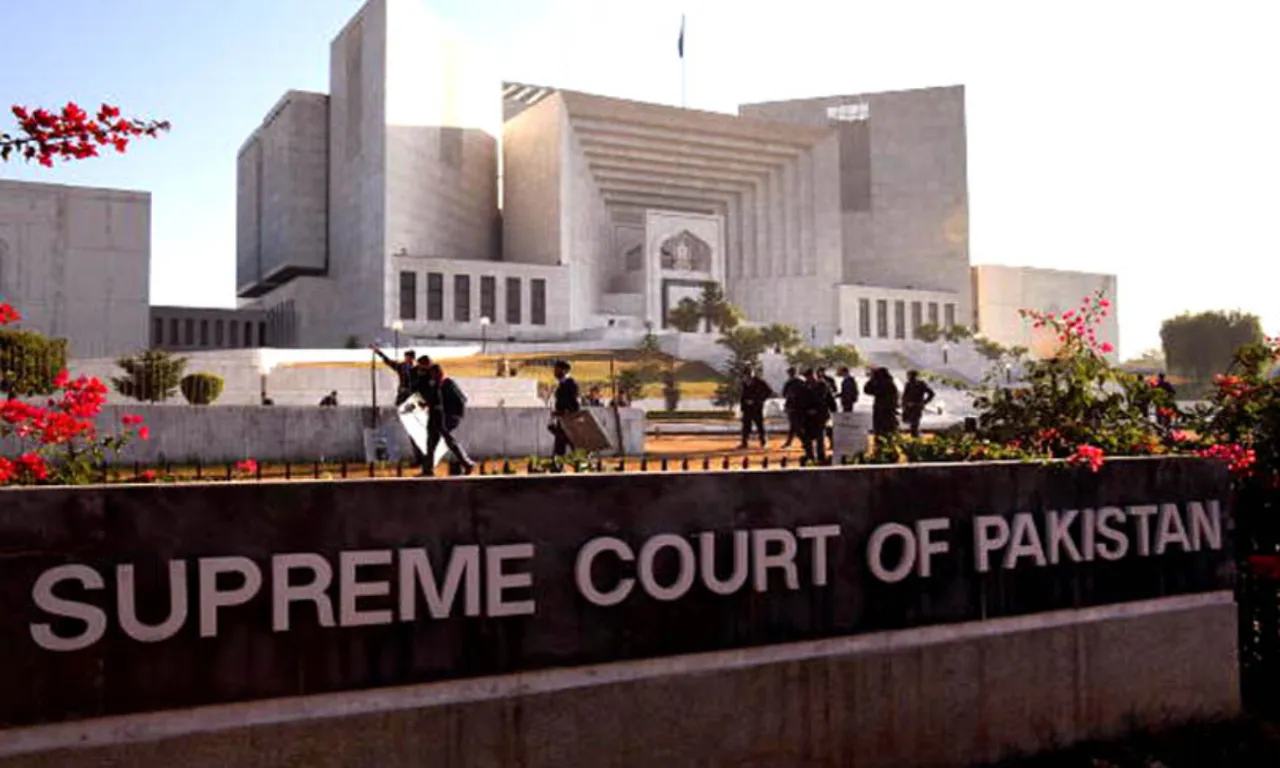 Islamabad: Pakistan's Supreme Court expects the country's warring political parties to reach a consensus on holding general elections and provincial polls for all the legislatures on the same day to end the polarisation in the polity, a media report said on Tuesday.
"It is appreciable that the political leadership of the country made efforts to resolve the present political impasse. Political issues can best be addressed through dialogue and consensus," said a written order issued by a three-judge bench led by Chief Justice Umar Ata Bandial on Monday.
The bench was hearing a petition seeking to hold elections for all assemblies on the same day.
"We, therefore, expect the political parties in the country to heal the polarisation in the polity and to arrive at a single date for holding general elections to all the constitutional assemblies," the bench said in its order.
The order said Khawaja Saad Rafique -- who represented the government -- told the apex court that negotiations between the government and the Pakistan Tehreek-e-Insaf (PTI) party led by former prime minister Imran Khan were productive and agreement had been reached on holding general elections for the National Assembly and four provincial assemblies on the same day.
"He further submitted that if the negotiations are allowed to continue, then consensus may be developed on a specific date for holding the general election." It said PTI's Shah Mahmood Qureshi, however, expressed regret over the lack of progress made during the negotiations and despaired any useful purpose being served by continuing talks with the government.
Talking to The Express Tribune newspaper, a senior government official said despite the apex court's desire, the federal government led by Prime Minister Shehbaz Sharif, also president of the Pakistan Muslim League-Nawaz (PML-N), is unwilling to hold dialogue with the beleaguered PTI on the issue of general elections.
Former prime minister Khan's PTI dissolved the Punjab and Khyber Pakhtunkhwa provincial assemblies in January this year, hoping that the move would force the ruling alliance into dissolving other legislatures and prompt it to hold elections within the 90-day period.
However, that did not happen as talks on deciding a poll date between the government and the Khan-led PTI party failed to yield results.
Khan has been demanding elections while the government has repeatedly opposed holding snap polls or holding polls for the national and provincial legislatures separately, citing a lack of security, funds and fresh census results.
Even the Supreme Court's intervention could not lead to elections in Punjab and Khyber Pakhtunkhwa provinces where caretaker governments are functioning even after the expiry of their 90-day term.