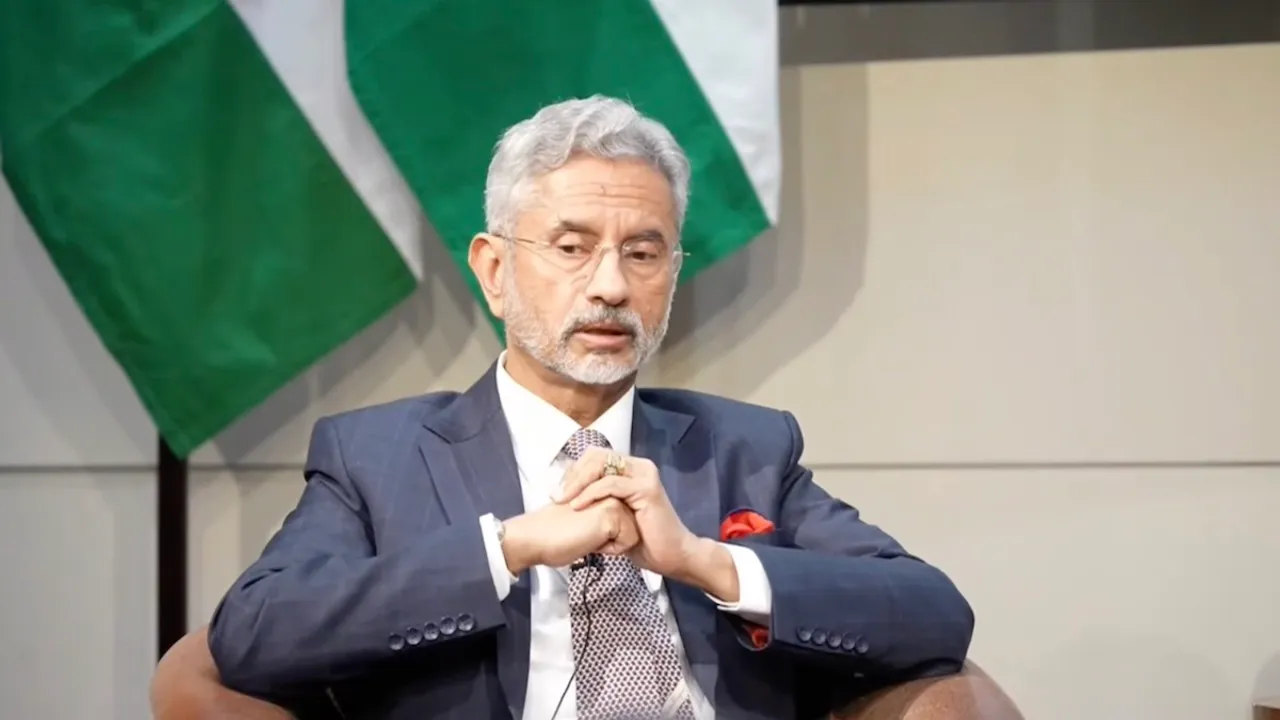 London: Secularism for India does not mean being non-religious but an equal respect to all faiths, but the "appeasement" government policies of the past made the biggest religion of the country feel like it had to be self-deprecatory in the name of equality, External Affairs Minister S Jaishankar has said.
During an interaction entitled 'How a Billion People See the World' at the Royal Over-Seas League in London on Wednesday evening, Jaishankar was asked if India had changed since the Nehruvian era to become less liberal and more "Hindu majoritarian" under the BJP-led government.
While asserting that India had certainly changed, Jaishankar was categorical that the change did not mean India being less liberal but rather "more authentic" about expressing its beliefs.
"Has India changed from the Nehruvian era? Absolutely, because one of the assumptions of that era which very much guided the thinking of the polity and its projection abroad was the way we define secularism in India," said Jaishankar, in response to a question by journalist-author Lionel Barber.
"For us, secularism doesn't mean being non-religious; for us secularism means equal respect to all faiths. Now, what happened in reality in politics was beginning with equal respect for all faiths, we actually got into a sort of politics of minoritarian pandering. That, over a period of time, I think, created a backlash," he said.
Jaishankar referenced "appeasement" as a very powerful word in the Indian political debate, which guided the direction in which politics went.
"More and more people started feeling that in a way, in the name of equality of all religions, in fact, the biggest religion had to be self-deprecatory and play itself down. A big part of that community felt it was not being fair," he noted.
The senior BJP leader said the political and social changes seen in India in the last few years have partly been a reaction "at an intellectual and political level" to this sense of unfairness.
Specifically asked if tolerance had gone down in India as a result, he responded: "I don't think so; I think on the contrary. I think people today are less hypocritical about their beliefs, about their traditions and their culture.
"We are more Indian, more authentic. We are not today, either currying favour before a global audience or really trying to live up to some kind of left-wing liberal construct which a lot of Indians felt was not us." The question-and-answer session, organised by foreign policy agency Wilton Park in partnership with the High Commission of India in London, marked the minister's final engagement in London as he concluded his five-day UK visit.
The discussion covered a wide range of topics, including India-China relations, the ongoing diplomatic row with Canada and the socio-political scenario in the country.