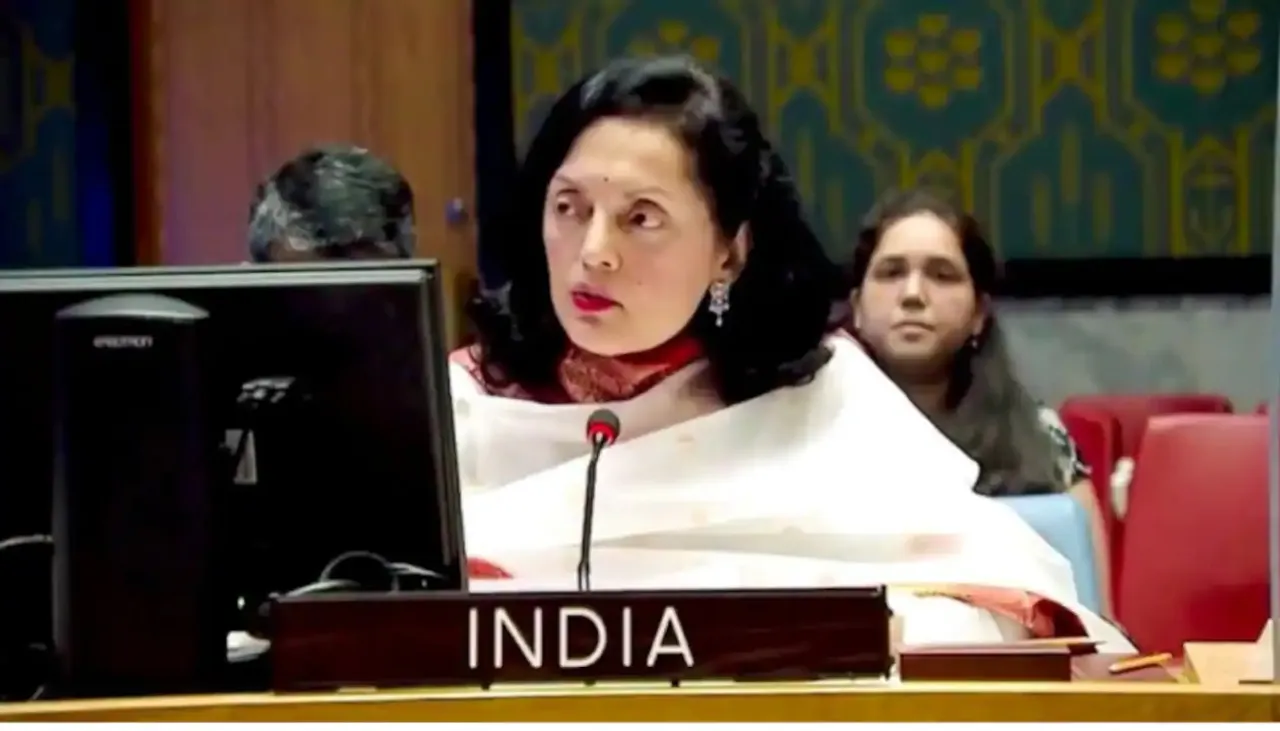 New Delhi: UN Secretary-General Monday told the Security Council that amid the strained multilateral system, states must recommit to United Nations charter obligations and prioritise human rights.
Indian Representative at the UN Ambassador Ruchira Kamboj, while responding to the secretary general's observation, asked a set of three questions reminding if the council is collectively aware of the inadequacies of a multilateral system that has failed to respond to contemporary challenges, whether it is the pandemic or the ongoing conflict in Ukraine.
First question: This debate should handle whether the international community can practise "multilateralism effectively" in this century through a body that celebrates the principle "to the victor belong the spoils", which was privileged more than three generations ago," asks Ruchira Kamboj.
The second question: Can "effective multilateralism" be promoted through a Charter in which two permanent members cannot even change their names? Article 109 of the Charter never wanted the Charter to be cast in stone for perpetuity. The Article recommended a General Review Conference of the Charter to be held before the tenth Assembly. "Seventy-seven years later, we are nowhere closer to making that a reality," she said.
The third question: Whether "effective multilateralism" can be practised by defending a Charter that makes five nations more equal than others and gives each of the five the power to ignore the collective will of the remaining 188 Member States.
She strongly suggested that the Council's starting premise must be to widen its representation to more developing countries to expand its effectiveness and credibility. "If we continue to perpetuate the 1945 anachronistic mindset, we will continue to lose the faith our people have in the United Nations," she said.
Many council members repeated their pleas for long-awaited reforms in the ensuing debate. The majority questioned the viability of a multilateral system that still reflects the balance of power in 1945. Brazil's representative said the Council's current composition is incompatible with current geopolitical realities as the African continent and his own region, Latin America and the Caribbean, are not represented as permanent members.
Earlier, Secretary General Antonio Guterres reminded the Security Council in a day-long debate on "effective multilateralism" that the "multilateral system is facing the greatest strain since the Organization was created nearly 80 years ago, the international community must recommit to its obligations under the Charter of the United Nations."
Tensions between major powers are at a historic high, he pointed out, and effective multilateral responses are urgently needed to prevent and resolve conflicts, manage economic uncertainty, rescue the sustainable development goals, and counter challenges to global norms against the use and possession of nuclear weapons.