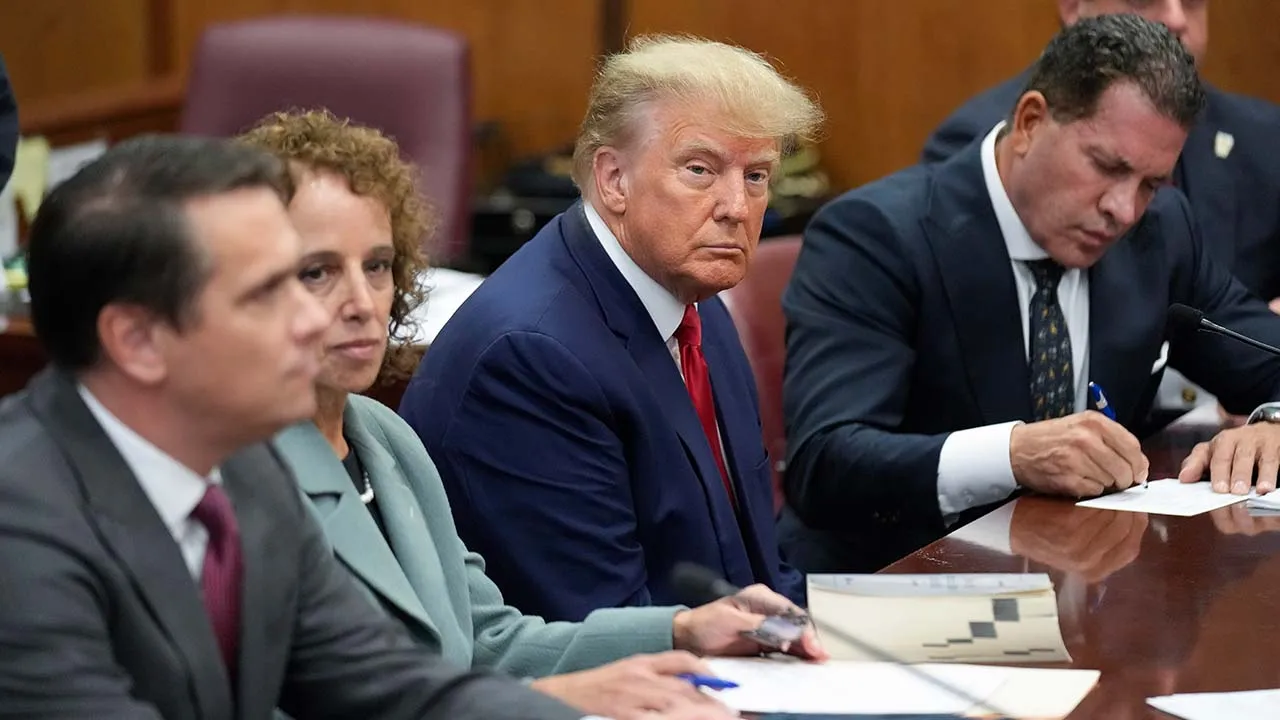 New York: The next in-person hearing in a criminal case against former president Donald Trump in New York City has been set for December 4, roughly two months before the official start of the 2024 Republican presidential primary calendar.
Trump, the first former US President to be criminally charged, has pleaded not guilty to 34 felony counts of falsifying business records at his arraignment in a Manhattan court on charges relating to hush money payments made to porn star Stormy Daniels before the 2016 presidential election.
At the December in-person court appearance, State Supreme Court Justice Juan M Merchan will decide on the expected motions to dismiss the case.
Following Trump's arraignment, prosecutors said they expect to produce the bulk of the discovery in the next 65 days, CNN reported.
Trump's team has until August 8 to file any motions and the prosecution will respond by September 19. Judge Merchan said he will rule on the motions at the next in-person hearing on December 4.
Trump's attorney Jim Trusty said Tuesday he expects "robust" motions to challenge the case and hopes they can succeed in stopping the case.
If not, Trusty said he expects Trump's attorneys will "figure out if there's a way to try to push this earlier" than the December 4 hearing.
Trump, 76, has already announced that he will seek the Republican Party's nomination in the 2024 presidential election.
The Iowa Republican caucuses will be held on February 5, 2024, marking the start of the party's primary season.
That underscores how Trump's legal troubles could shadow him into the period when voters are picking a candidate to nominate for president, The Hill newspaper reported.
The New Hampshire primary, the first one on the Republican calendar, is scheduled for February 13.
Trump is expected to use the charges against him to try and rally support among Republican voters, arguing he is a victim of a politically motivated prosecution. A Saint Anselm College poll released Tuesday showed Trump with 42 per cent support among likely Republican primary voters, well ahead of Florida Gov Ron DeSantis, who garnered 29 per cent support, the newspaper said.