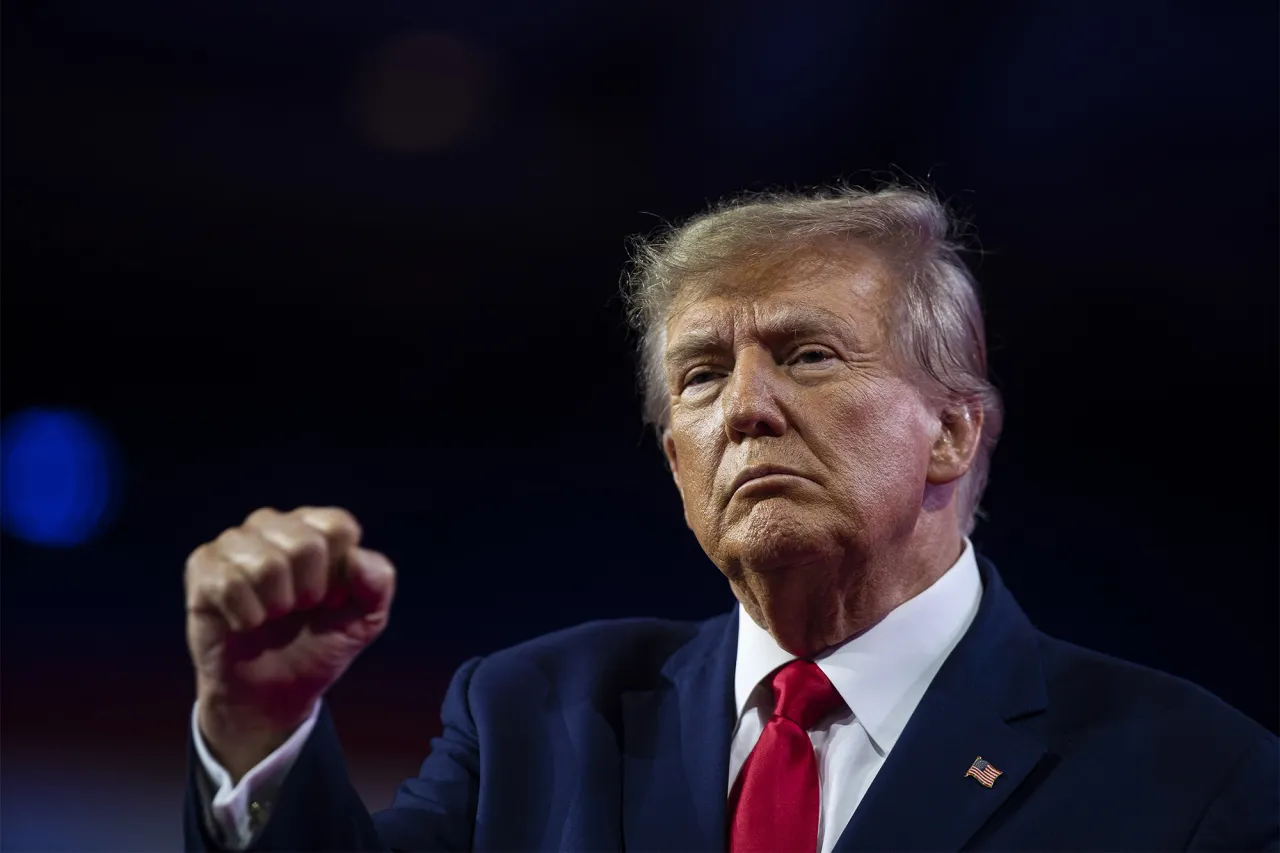 New York: News outlets will not be allowed to broadcast former US President Donald Trump's historic arraignment on Tuesday in a Manhattan state court, New York Supreme Court Judge Juan Merchan has ruled.
Trump, 76, the first former president to face a criminal charge.
He was indicted last Thursday by a federal grand jury in connection with USD 1,30,000 hush money payments to porn star Stormy Daniels before the US presidential election in 2016 to cover up an alleged affair.
New York Supreme Court Judge Merchan rejected a request by several media organisations for permission to broadcast the proceedings.
Five still photographers will be allowed to take pictures of Trump and the courtroom before the hearing begins, however.
Trump's arraignment is a public proceeding, but news cameras are not usually allowed to broadcast from inside the courtroom, CNN reported.
In rejecting the request to broadcast the arraignment, Judge Merchan nonetheless wrote about the historical significance of the proceeding in stark terms.
"That this indictment involves a matter of monumental significance cannot possibly be disputed. Never in the history of the United States has a sitting or past President been indicted on criminal charges. Mr. Trump's arraignment has generated unparalleled public interest and media attention," he wrote.
"The populace rightly hungers for the most accurate and current information available. To suggest otherwise would be disingenuous," he wrote.
Merchan said that while the media's request was understandable, the news organisations' interests in providing the broadest possible access to the proceedings must be weighed against "competing interests." Earlier on Monday, Trump's lawyers urged the judge to reject the media's request for cameras in the courtroom. The Manhattan district attorney's office told the judge it didn't have a position.
The media outlets that tried to get cameras into the courtroom had argued that "the gravity of this proceeding … and, consequently, the need for the broadest possible public access, cannot be overstated." Trump is now staying at the Trump Tower on 5th Avenue in Manhattan ahead of the arraignment. A grand jury indicted the former president last week.
Trump has denied all wrongdoings in connection with the payments made to Daniels, 44. His lawyers said last week that they'll fight to get the charges dropped.
Trump's attorney said there is "no scenario" in which the Manhattan judge presiding over his arraignment would impose a gag order.
"Can't be, won't happen. I don't believe anyone's even looking for that," Joe Tacopina told Fox News host Sean Hannity when asked about the possibility of a gag order.
"That would really set ablaze the passions and the tempers that already have been inflamed by this case," Tacopina said of a judicial order that would limit what Trump, who is running for president in 2024, could say publicly about Manhattan District Attorney Alvin Bragg's case against him.
"There's no scenario where that's going to happen. I'm sure of that. I don't think that's going to be requested," he added, arguing that a gag order would "directly interfere with the election."
Trump called on Manhattan District Attorney Alvin Bragg to be "IMMEDIATELY INDICTED" over what the 45th president claimed were illegal leaks tied to his indictment.
"Wow! District Attorney Bragg just illegally LEAKED the various points, and complete information, on the pathetic Indictment against me," Trump wrote.
"I know the reporter and so, unfortunately, does he. This means that he MUST BE IMMEDIATELY INDICTED. Now, if he wants to really clean up his reputation, he will do the honourable thing and, as District Attorney, INDICT HIMSELF."