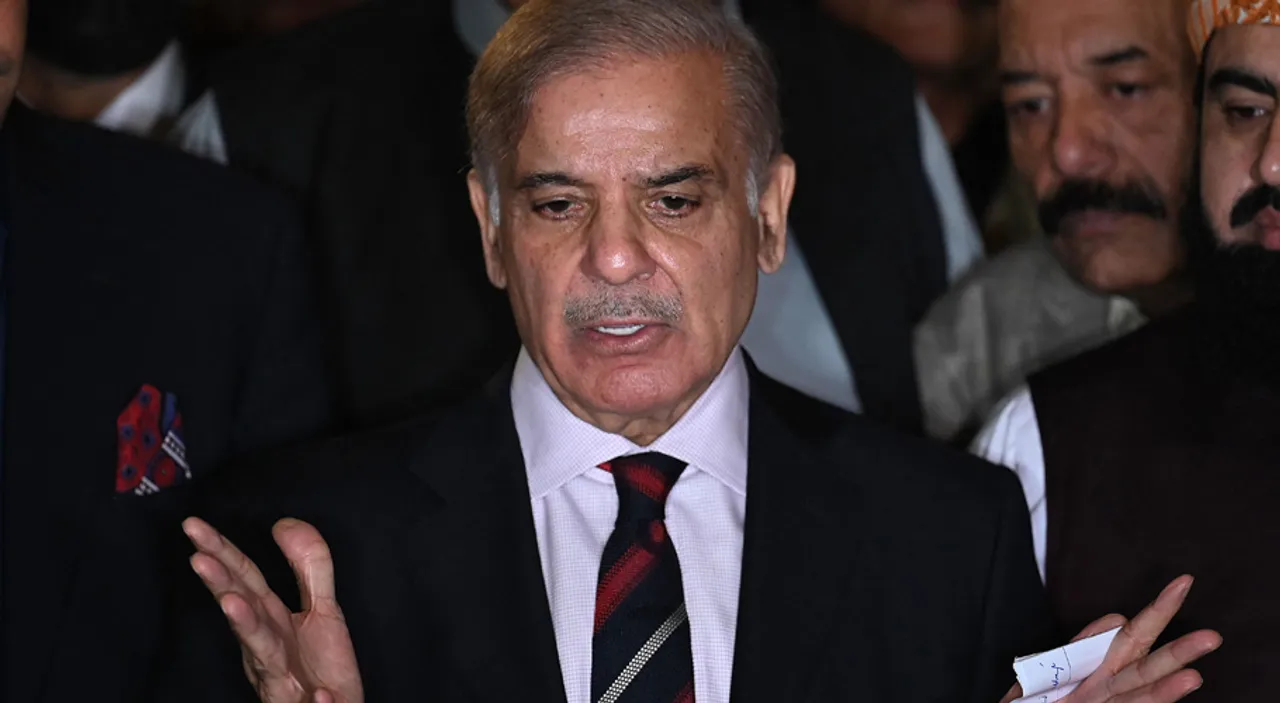 Islamabad: The United Arab Emirates (UAE) on Thursday agreed to extend an existing loan of USD 2 billion and provide an additional loan of USD 1 billion to help cash-strapped Pakistan tackle its economic woes, including the fast depleting foreign exchange reserves.
Prime Minister Shehbaz Sharif's Office made the announcement after his meeting with UAE President Sheikh Mohammed bin Zayed Al Nahyan in Abu Dhabi.
"The President of the UAE agreed to roll over the existing loan of USD 2 billion and provide USD 1 billion additional loan," the statement said.
It said the two leaders discussed bilateral relations and explored ways to further strengthen these ties, especially in the fields of trade, investment and energy. They also had an exchange of views on regional and international issues of mutual interest.
"Both sides agreed to deepen the investment cooperation, stimulate partnerships and enable investment integration opportunities between the two countries," it said.
Prime Minister Sharif also invited Bin Zayed for a state visit to Pakistan to which he agreed. The dates will be decided through diplomatic channels, it added.
Sharif travelled to the UAE on Thursday on a two-day visit aimed at ramping up bilateral economic and trade ties, just days after the country's powerful Army chief General Asim Munir concluded his trip to the Gulf emirate.
The UAE trip comes on the heels of the Geneva Conference on Monday where the international community pledged to provide nearly USD 10 billion to help Pakistan rebuild from the summer's devastating catastrophic floods.
Sharif is leading a delegation of key ministers on his third visit to the UAE since becoming prime minister in April last year. He was earlier received by UAE's Minister for Economic Affairs Touq Al Mari at Abu Dhabi airport.
"My visit to the UAE is aimed at building on the conversation I have had with H.H. President Sheikh @MohamedBinZayed. We share a resolve & understanding that the continuous efforts need to be made to further strengthen trade, investment & economic relations," Sharif tweeted after landing in the UAE, which hosts some 1.7 million Pakistanis who are a key source of remittances.
He will also meet UAE's Vice President Mohammad bin Rashid Al Makhtoum, who is also the prime minister and the ruler of Dubai.
Sharif's visit to the Gulf emirate came two days after Army chief General Munir travelled to the country on the second leg of his week-long visit to Saudi Arabia and the UAE - his first official trip abroad since assuming office in November last year.
Saudi Arabia and the UAE are the two key supporters of Pakistan who come to its rescue when the chips are down.
Pakistan is battling to fix its economic and political fissures amidst a parochial political rivalry between former premier Imran Khan and the current government.
The country faces a serious crisis as its foreign reserves are down to USD 5.8 billion, which includes deposits worth USD 5 billion from Saudi Arabia and China with specific conditions of use.
Pakistan's economic situation is facing severe headwinds with inflation being forecast to stay high between 21-23 per cent and the country's fiscal deficit widening by more than 115 per cent in the first four months (July-October) of the current fiscal year.