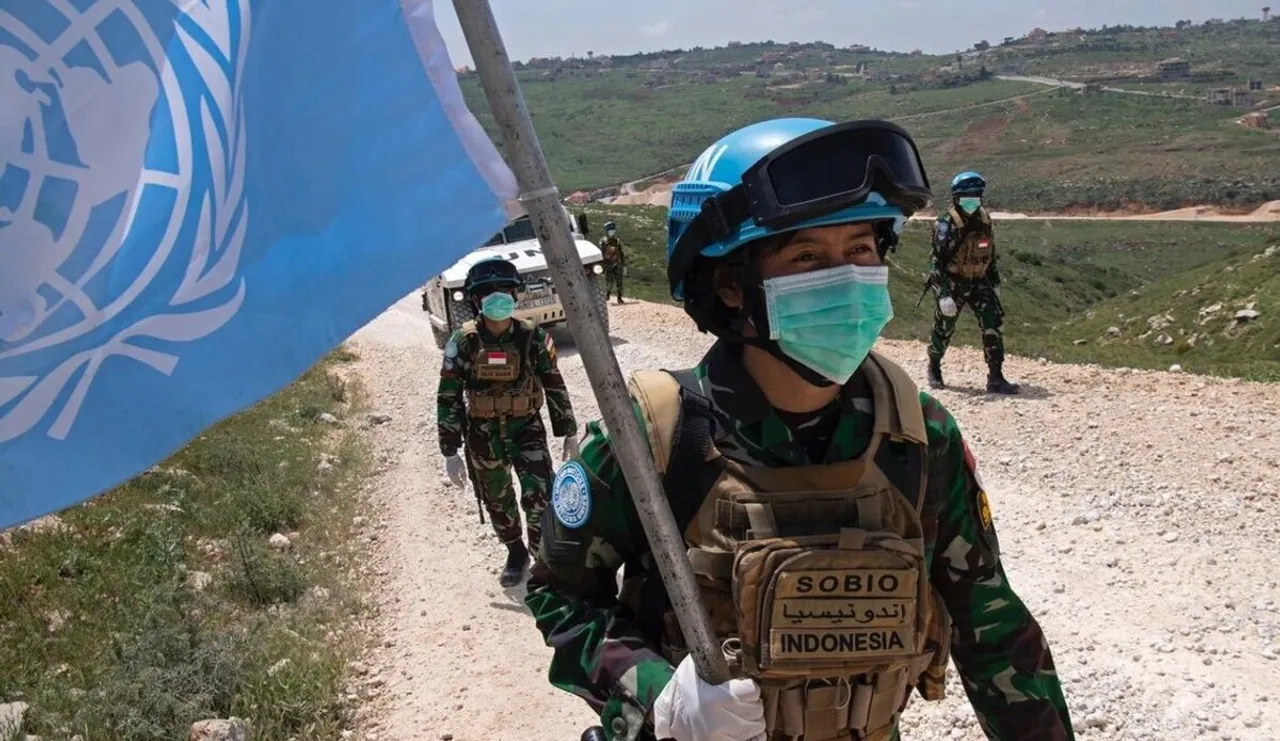 United Nations: The nature of conflict has changed the UN peacekeeping operations which is today taking place in very volatile environments where the stakes for peace are very high, a top Indian UN official has said.
Force Commander of the United Nations Mission in South Sudan (UNMISS)  Lieutenant General Mohan Subramanian said a whole of the UN and its stakeholders' approach is needed to ensure the safety and security of peacekeepers.
"The nature of conflict itself has changed and therefore the nature of peacekeeping operations has changed. Definitely, the environment is more fragile, more dangerous from the point of view of the safety and security of peacekeepers.
"Peacekeeping today, in the United Nations parlance, is taking place in a more volatile environment, where the stakes for peace are very very high," Lt Gen Subramanian told PTI in an interview from Juba.
In July last year, UN Secretary-General Antonio Guterres appointed Subramanian as his new Force Commander of UNMISS, the world's largest peacekeeping mission.
Previously, Subramanian served as the General Officer Commanding, Military Region (Operational and Logistic Readiness Zone) in central India, contributing to the army's operational and logistic preparedness.
He noted that since the nature of peace operations has changed, there is a need for peacekeepers to be equipped accordingly.
The UN is marking 75 years of peacekeeping this year and observed the 'International Day of UN Peacekeepers' last week with the theme of 'Peace begins with me'.
Guterres has said that every year, 'International Peacekeepers Day' provides an opportunity to honour the women and men who are pursuing peace on the front lines in some of the world's most dangerous places.
"But this year is special, as we commemorate 75 years of United Nations Peacekeeping. What began as a bold experiment with the deployment of a small number of military observers to the Middle East in 1948 is now a flagship enterprise of our Organization," the UN chief had said in his message.
Guterres noted with concern that conflicts today are becoming more complex, peace processes are stagnating and terrorism, armed groups, gang violence and transnational crime are poisoning communities, countries and entire regions.
"Sadly, our peacekeepers are increasingly working in places where there is no peace to keep.
"We must seriously reflect on the need for a new generation of peace-enforcement missions and counter-terrorism operations, led by our partners with a United Nations Security Council mandate under Chapter VII of the United Nations Charter, with guaranteed funding, namely through assessed contributions," the UN chief said.
More than two million peacekeepers from 125 countries have served in 71 operations around the world in the last 75 years. Today, 87,000 women and men are serving in 12 conflict zones across Africa, Asia, Europe, and the Middle East.
Subramanian said that in the last few years, the safety and security of peacekeepers have become a major concern, which is kept at the core of planning of all operations as well as planning of the equipment profile that is provided to contingents at the missions.
"In terms of ensuring the safety and security of peacekeepers, we need a whole of UN and a whole of stakeholders' approach in which the host countries do play an important part," the UNMISS Force Commander said.
He voiced appreciation for the 'Group of Friends' to promote accountability for crimes against peacekeepers, a key initiative launched by India during its December 2022 Presidency of the Security Council.
"India has taken up the issue of safety and security of peacekeepers in a big way," he said.
Subramanian noted that in the last decade alone, hundreds of peacekeepers have lost their lives due to "crimes against them", including improvised explosive device attacks, attacks on convoys and bases and hostile activities by various parties against them.
"This definitely calls for accountability of the perpetrators of such crimes," he said, adding that these crimes are unacceptable.
"UN member states, host countries are pitching in to ensure that perpetrators are held accountable, and safety and security of peacekeepers are ensured to the best extent that we can ensure," he said.
The Force Commander, who has a distinguished military career with the Indian Army spanning over 36 years, stressed that it is particularly important in peacekeeping to have gender parity, both quantitatively as well as qualitatively.
He noted that the victims of conflicts across the world are largely women and children.
"There's a disproportionately large number of women who are affected by conflict, and women help us engage them better," he said.
He said women peacekeepers and personnel have greater access to victims of conflict in terms of "being able to approach, earn trust and engage them meaningfully in order to alleviate their sufferings as well as to get early warnings from them, which is very critical to our operations."
On the milestone of 75 years of UN peacekeeping, Subramanian said peacekeeping has been the foremost instrument of maintaining international peace and stability, as is borne out by the record of the 71 missions.
"More importantly, there doesn't seem to be a better alternative in sight," he said. He called on all member states and stakeholders to stay committed to peacekeeping.
Subramanian served as India's Defence Attache to Vietnam, Laos and Cambodia (2008-2012) and as a Staff Officer with the United Nations Mission in Sierra Leone in 2000.
He highlighted India's pioneering contribution to UN peacekeeping in the last seven decades, saying the country "has been amongst the foremost contributors of troops and police personnel to peacekeeping efforts all over the world."
"India has also conceptually and in a more formative way, contributed to peacekeeping evolve itself in terms of procedures, the composition of contingents. In all these aspects, India has been at the forefront in helping to shape up of peacekeeping operations," he said.