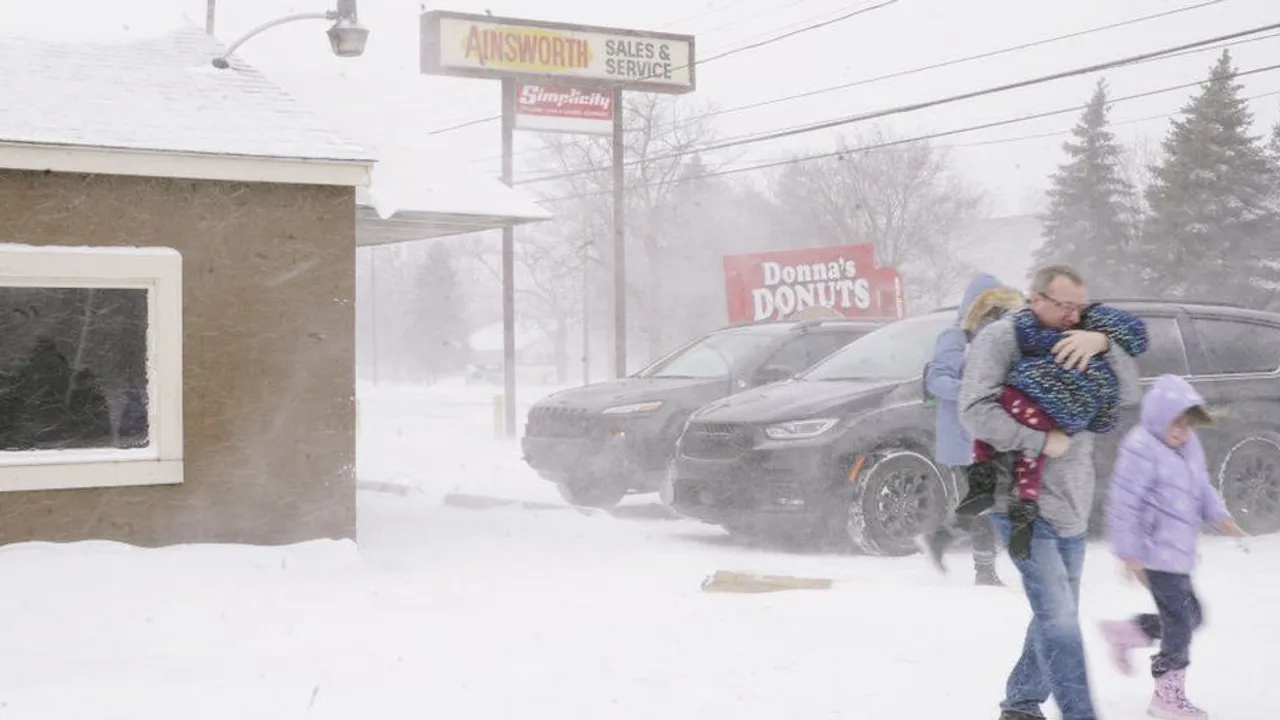 New Delhi: A giant winter storm that is still wreaking havoc in North America had claimed at least 28 lives in New York and at least 60 across the whole of the United States.
According to reports, many people have been struck in cars for more than two days. And the worst hit has been faced by Buffalo. Buffalo authorities said as rescue workers moved from car to car looking for more survivors, bodies were reportedly found inside automobiles and from under snow banks.
On Monday, local officials stated that rescue operations were still ongoing while efforts were being made to clear the snow-covered area around Buffalo. It was difficult to clear snow-covered streets and get to trapped residents who needed medical attention since roads were still cluttered with automobiles, buses, ambulances, tow trucks, and even ploughs that were hidden beneath tall drifts.
Authorities used high-lift tractors to carry patients to hospitals.
According to reports, this snowstorm in the US is by far the worst one. Up to nine additional inches (23 cm) of snow are anticipated in some areas of the state through Tuesday, according to the meteorological department.
An emergency declaration permitting federal assistance for New York State was approved by US President Joe Biden. He posted on Twitter, "My heart is with those who lost loved ones this holiday weekend."
According to scientists, the storm's ferocity may have been influenced by the crisis around climate change. According to Mark Serreze, director of the National Snow and Ice Data Center at the University of Colorado, Boulder, this is because the atmosphere can hold more water vapour, which serves as fuel.
In the midst of roaring winds and below-freezing temperatures, thousands of flights have been cancelled.
Over the course of Friday and Saturday, the storm raged across western New York. The need for food and diaper contributions was even expressed by locals on social media.