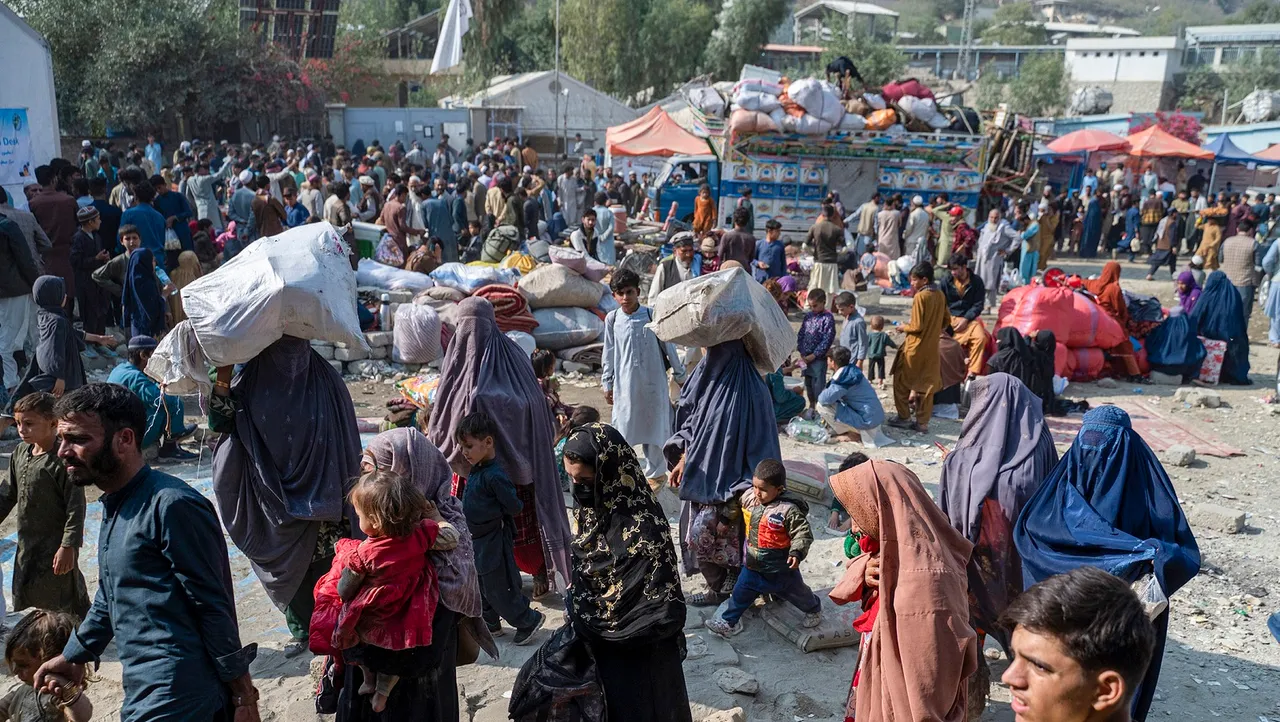 Washington: A US Congress-constituted quasi-judicial body has said that it is troubled by reports of increased detainment, violence, and intimidation against the Ahmadiyya and Afghan refugee communities in Pakistan as it voiced concern over Islamabad's move to forcibly return to Afghanistan minorities who fled persecution.
Pakistani authorities on Wednesday launched a crackdown on illegal immigrants, including 1.7 million Afghan nationals, after a government-set deadline for them to leave the country expired.
Around 2,70,000 Afghans have returned to the Taliban-rule country to avoid detention.
In a statement, the United States Commission on International Religious Freedom (USCIRF) said on Monday that it is troubled by reports of increased detainment, violence, and intimidation against the Ahmadiyya and Afghan refugee communities in Pakistan.
"We are particularly concerned that the Pakistani government may forcibly return to Afghanistan religious minorities who fled persecution," said USCIRF Commissioner David Curry.
"Under Taliban rule, Christians, Shia Muslims, Ahmadiyya Muslims, and Sikhs cannot freely practice their religious beliefs in Afghanistan. The US government must continue to engage with Pakistani officials to press them to reconsider this policy decision," Curry said.
On the Ahmadiyya community, the USCIRF said that throughout 2023, incidents targeting the minority community have increased.
"Despite an August ruling by the Lahore High Court mandating that Ahmadiyya mosques built before 1984 cannot be destroyed or altered, government and non-state actors continue to vandalise structures, prevent the construction of minarets, and erase the public display of Qur'anic verses," it said.
Members of the community continue to be detained on blasphemy charges and are denied equal voting rights in local, provincial, and national elections unless they renounce their faith, it added.
"We are alarmed by the number of attacks on places of worship and arrests of Ahmadiyya Muslims and their leaders simply for practising their faith. We call on the Pakistani government to ensure that the Lahore High Court's ruling is observed," said USCIRF Commissioner Susie Gelman.
Since January 2023 there have been at least 34 incidents of the desecration/demolition of the minarets and arches of the Ahmadi worship places across the country mostly in Punjab either by police or radical Islamists.
Pakistan's Parliament in 1974 declared the Ahmadiyya community as non-Muslims. A decade later, they were banned from calling themselves Muslims. They are banned from preaching and from travelling to Saudi Arabia for pilgrimage.
In its 2023 Annual Report, USCIRF recommended that the US Department of State redesignate Pakistan as a Country of Particular Concern for its systematic, ongoing, and egregious religious freedom violations.
Established by the US government in 1998 after the inaction of the International Religious Freedom Act, the recommendations of USCIRF are non-binding on the US State Department.