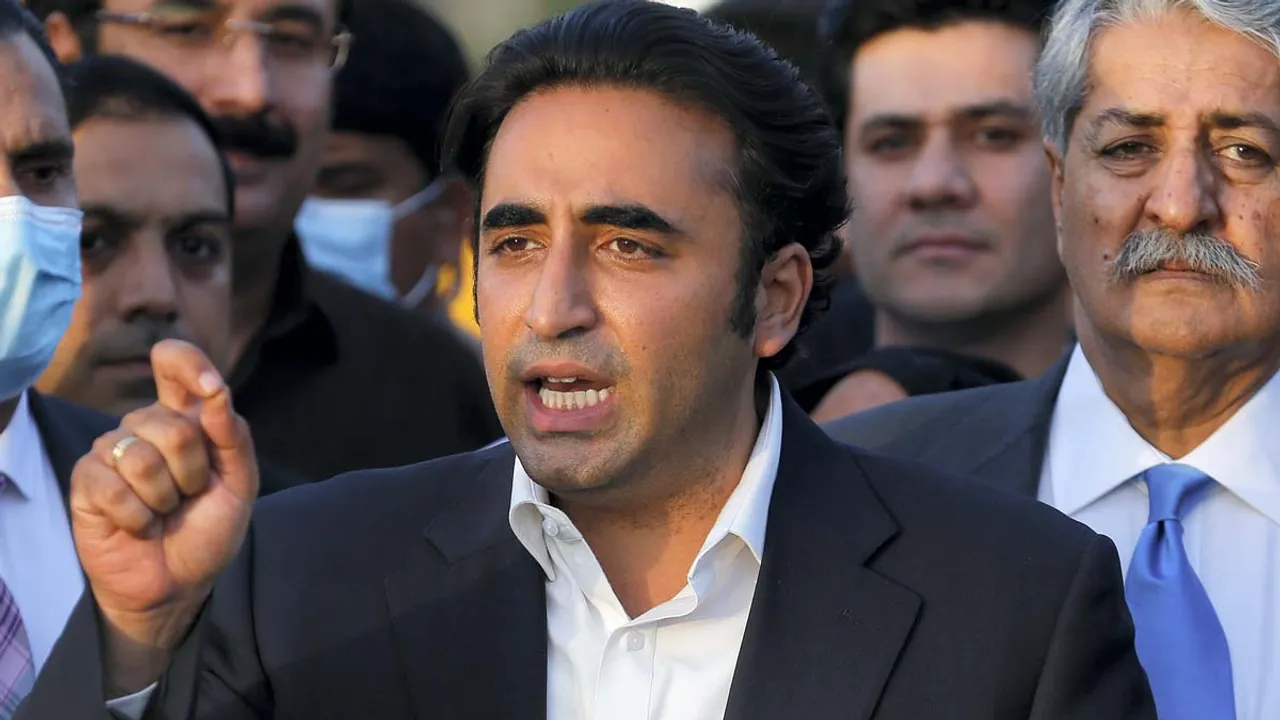 Islamabad: Pakistan Foreign Minister Bilawal Bhutto Zardari has said that the decision to attend the SCO's Foreign Ministers meeting in India earlier this month proved "productive and positive" for the country.
Addressing a meeting of the Senate Standing Committee on Foreign Affairs on Thursday, Bilawal said that it was important for his ministry to project Pakistan's case and point of view not only in India but also in front of other participants of the Shanghai Cooperation Organisation (SCO).
"As far as the Kashmir issue, bilateral issues between Pakistan and India and the responsibilities of multilateralism are concerned, my conclusion after the trip is that it is a productive and positive decision to participate in the event," he said.
"We thought we should project Pakistan's case and point of view in front of not only Indian but the other participant countries," he informed the committee.
Bilawal travelled to Goa on May 4 to attend a conclave of the SCO the next day, the first such high-level visit to India from Pakistan since 2011.
Bilawal's visit came amid continued strain in ties between India and Pakistan on a number of issues including Islamabad's continued support to cross-border terrorism.
External Affairs Minister S Jaishankar, who hosted the SCO meeting in Goa, accused his Pakistani counterpart Bilawal of being a "promoter, justifier and a spokesperson of a terror industry." Jaishankar also asserted that Jammu and Kashmir "was, is and will" always be part of India. Bilawal acknowledged that it was a difficult decision to participate in the SCO meeting and a lot of work was done by the Foreign Ministry to evolve a consensus.
He said that former foreign secretaries, leaders of allied parties and other stakeholders were taken on board for their feedback regarding participation in the event in India.
"SCO is a multilateral forum and it provided opportunities to hold meetings with the world leadership and project Pakistan's point of view on various points," he said.
Bilawal said that the second point that had been considered for attending the event was that Pakistan's all-weather-ally China and Russia were the founders of the SCO.
He said that Pakistan wanted to fight terrorism in the best interest of the country.
Bilawal said that Pakistan would host the SCO conference in 2026-2027 and there was hope the Indian counterpart would attend the meeting.
Responding to a question regarding Afghanistan, he said a stable, prosperous and secure Afghanistan was in the interest of the people of Afghanistan, Pakistan and other neighbouring countries.
He said that it was the request of the interim government of Afghanistan to address the core issue of Tehreek-e-Taliban-e-Pakistan (TTP) operating from its soil against Pakistan.
He said that after the taking over of the interim Afghanistan government, terrorist attacks in Pakistan have spiked.
"The issue of Afghanistan had also been discussed with the participants of the SCO conference during sideline meetings," he said.