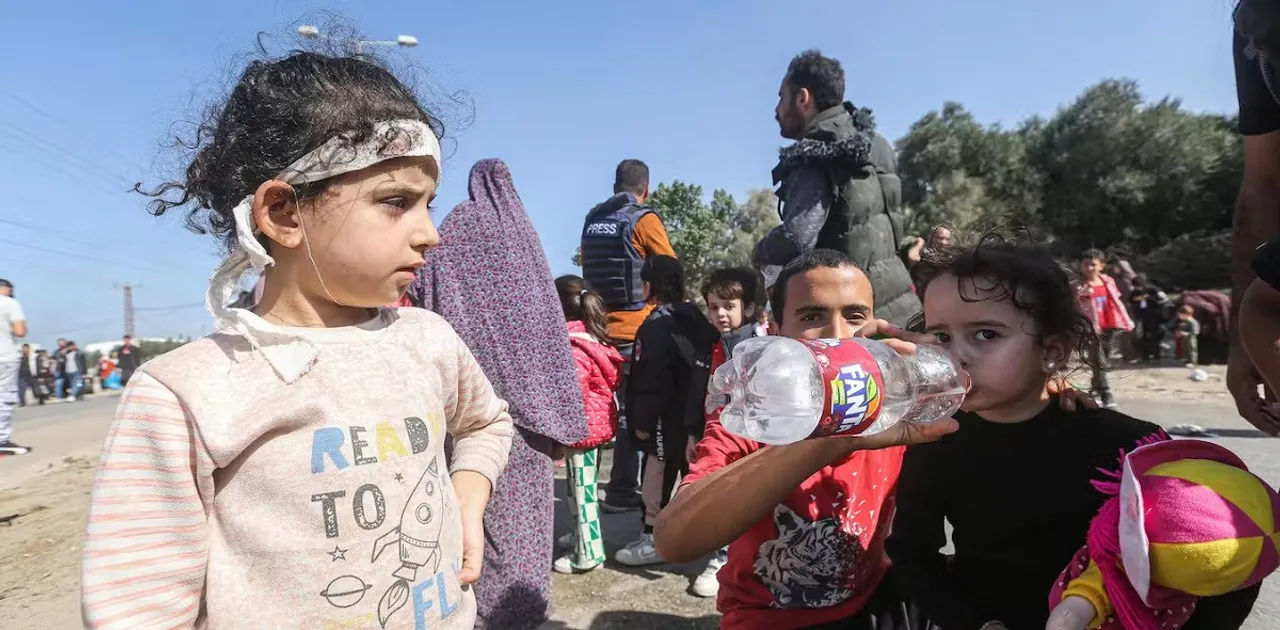 Auckland: In October alone, more children were reported to have died in Gaza than the total number of children killed annually in all other conflicts since 2019. The awful statistic led to United Nations Secretary General Antonio Guterres calling Gaza a "graveyard for children".
Since the Hamas attack on Israel on October 7, the humanitarian catastrophe has been unprecedented in scale and scope. While not as acute in East Jerusalem and the West Bank, the impact on young people in those territories has also been severe.
Scores of schools have been shut due to security concerns, and movement between towns is significantly limited. Violence between Israeli settlers and the Palestinian population has increased, with little apparent intervention by the Israeli military or government.
According to a UNICEF briefing to the UN Security Council, the recent escalation could lead to "trauma which could last a lifetime" for children in both Palestine and Israel. Even before this crisis, however, the toll of the protracted conflict on Palestinian children has been clear.
Over the four years between 2019 and 2022, I led a study exploring children's wellbeing in Gaza, East Jerusalem and the West Bank.
Conducted in partnership with the Norwegian Refugee Council, we surveyed approximately 800 children and their teachers. The trends we observed were cause for grave concern – even before events of the past month.
'Insecure all the time'
The children we surveyed in Gaza had lived through at least three large-scale Israeli military operations in their lifetimes. Due to Israel's longstanding blockade of the territory, they have grown up with food insecurity and unreliable supplies of electricity and drinking water.
With most of their caregivers unemployed, many children are vulnerable to poor living conditions, as well as violence within the home.
Despite this, the children of Gaza we surveyed in 2019 showed tremendous resilience: 80 per cent felt things would be better in the future. For many, attending and succeeding in school offered the hope of finding a way out of their circumstances.
By 2022, however, the situation had changed markedly. COVID-19 lockdowns, followed by a major escalation in violence in the spring of 2021 just as students returned to school full time, saw only 20 per cent positive about their future.
Such circumstances had deflated their capacity to aspire, hope and dream of a better tomorrow. As one group of boys described in a story they wrote together:
"We remain afraid of the future, and not trusting it will bring us any more hope. We can't forget the events we have been through and feel insecure all the time."
Pandemic respite
Our research suggests the same is true for children in parts of the West Bank which face the ongoing presence of Israeli settlers and military in their communities.
Children surveyed in the part of Hebron under Israeli military control (Hebron H2), and in East Jerusalem, face daily restrictions as they travel to and from school. Many need to pass through military checkpoints where they face delays and harassment.
For these children, the pandemic offered a kind of respite from having to make these daily journeys. One group of girls living in Hebron H2 wrote:
"The streets were calm and quiet, and there was not the usual conflict between us and the soldiers."
Schools reopened after the pandemic at the same time as tension and violence mounted across the West Bank over the rapid expansion of Israeli settlements on seized Palestinian land. Attacks in and around schools increased, as did Palestinian casualties.
For the most acutely affected areas, our survey recorded significant declines in children's wellbeing, particularly in their ability to calm themselves when scared, and to think of solutions to daily challenges they faced.
One group of girls at a school outside Jerusalem wrote:
"Whenever there are incidences, we have strikes which close our school again and return us to learning from home which we don't like. We are frustrated, depressed, and [made] angry by the situation."
Frustration and escalation
Pressure is now mounting for a ceasefire to end this latest cycle of violence. If and when this happens, humanitarian organisations and donors will flood back in to restore, repair and attempt to remediate the physical and psychological damage.
But if the root causes and drivers of the Israel-Palestine conflict remain unaddressed, and if there is no greater international resolve to change the status quo once and for all, it seems inevitable we will witness more bloodshed and suffering.
Children on both sides of the conflict deserve a durable and lasting solution. Our survey suggests their resilience was already seriously declining before the current emergency. Without hope, this will deteriorate even further. As one school principal told me:
"We feel trapped by the situation we are in, and the violence just escalates out of frustration." (The Conversation)