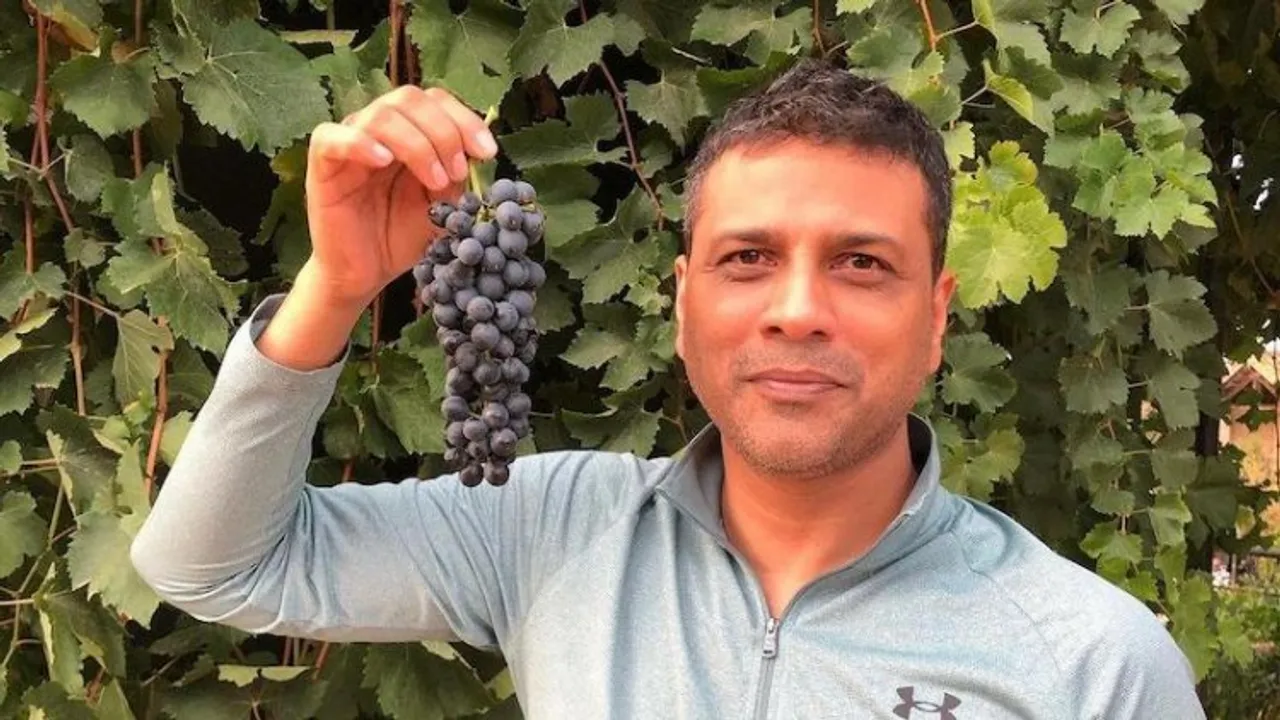 New Delhi: Dennis Itumbi, a close ally of Kenyan President William Ruto, labelled disbanded Special Service Unit (SSU) of Police responsible for the killings of two Indians – Zulfiqar Ahmad Khan and his friend Mohamed Zaid Sami Kidwai – saying that the SSU unit was out to "literally kidnap, assault, maim, and kill innocent people.
Khan, the former executive of Balaji Telefilms, HOOQ India, EROS Now, and Star TV, along with his friend Zaid and a Kenyan cab driver was missing in Nairobi since July 23.
Itumbi, who worked with Voice of America before taking over as Digital Strategist at the Presidential Campaign of DP William Ruto, also claimed that the two Indians were part of the Kenya Kwanza digital campaign team, a charge which was denied by the friends of Zulfiqar Khan.
Itumbi claimed on Friday that the two Indians and their driver could be dead. He did not offer proof, but his two-part Facebook account revealed the details of two missing Indians working for the political campaign for President Ruto.
Early this week, Kenyan President Ruto, who took a particular interest in the investigation, disbanded a crack police squad known as the Special Service Unit (SSU). He explained that he decided after receiving an investigation report on the disappearance of the two Indian nationals and their Kenyan taxi driver.
President Ruto, while speaking in Kericho County, said members of the police unit had become killers, instead of protectors, of ordinary Kenyans. "The country was very insecure. The police changed and became killers instead of protectors of ordinary Kenyans. I have ordered the disbandment of a Special Police Unit that is killing Kenyans arbitrarily."
The Kenyan or Indian officials are yet to come out with an official statement, and some newspaper suggests that the Police team investigating the case is likely to conduct a press conference soon.
Indian officials are maintaining "pressure" on Kenyan authorities
Meanwhile, the Indian high commission in Nairobi, according to Ministry of External affairs sources, has been keeping pressure on the Kenyan government to find the whereabouts of the missing two Indians for the last three months. They are daily in touch with the Kenyan authorities. 
Last week, Arindam Bagchi, Ministry of External Affairs (MEA) spokesperson, said, "Our High Commission has been in constant touch with the Kenyan authorities. We are also in contact with some family members. We have attached the highest consideration to the safety and well-being of these Indian nationals." 
Pall of Gloom
The news of the alleged summary execution of the two Indians has left a pall of gloom amongst the family, friends and acquaintances of Zulfikar and Zaid. Rajiv Dubey, a friend of Zulfi who launched a petition in search of his friend, said, "how I wish it is completely wrong information."
The friends of Zulfi are curious to know from the officials the details of the investigation as leaked information by Itumbi is creating more anxiety and anger amongst the family and friends of Zulfi.  
One of his friends of Zulfi asked Indian authorities to issue a travel advisory if Kenya was not safe for Indians. 
Rumours are that some evidence, like clothes and bones, have been recovered from a forest area. Investigative police teams were sent to follow the lead received after interrogating the former cops allegedly responsible for kidnapping and killing.
In a two-part Facebook message, Itumbi said that the two Indians contributed immensely to the success of Dr Ruto's campaign. Itumbi was at the heart of Ruto's presidential campaigns and regularly met the two Indian digital experts.
He claimed that one of the two Indians reached out after being attracted by the team's online campaign strategy and expressed interest in working with them for free. The newspaper reported that they then exchanged contacts, which is how their friendship started. 
"They visited Mombasa, Homa Bay, (Masai) Mara, and nyama Choma joints and loved our dance joints too," Itumbi narrated.
"They invited me to India; I told them I would visit after (the) elections. Their eyes were primarily on enjoying Kenya as much as they could. When they sat down, they produced very appealing content," he added.
Zulfikar and his friend Zaid went missing alongside taxi driver Nicodemus Mwania from Mombasa Road. The trio went missing on July 25 after they were abducted outside Ole Sereni Hotel.
Itumbi described SSU as a unit to "literally kidnap, assault, maim, and kills innocent people." He stated that the disbanded team of detectives targeted those who supported the election of Dr Ruto in the just-concluded polls.
Just two days before they returned to India, Itumbi recalled, he learnt that the duo had lost a phone during a night out. He remembers thinking of laughing at them, even going to the point where they frequented with the hope of meeting them.
But that was never to be. He was never to meet them again. "They could not be reached," he narrated. "Just the other day, I finally got to know their painful last moments in the hands of people whose only mission was to ensure Dr Ruto does not become President, even if it means killing people."
NewsDrum reported On October 18, Ruto was serious about finding missing Indians, and the media corrected the narrative on Zulfiqar Khan.
NewsDrum on October 8 reported that top Indian executive Zulfikar Khan, fondly known as Zulfi and his friend have been missing in Nairobi. Zulfi's friends remain worried and appeal to Indian and Kenyan officials to share the details with the family. 
Friends of Zulfi have issued a petition asking for support and making people aware of who Zulfi is pleading to bring him back home.
In politically wobbly Kenya, extrajudicial killings and kidnappings are frequent. Previous governments with state agencies were often accused of being hand in glove with such incidents.