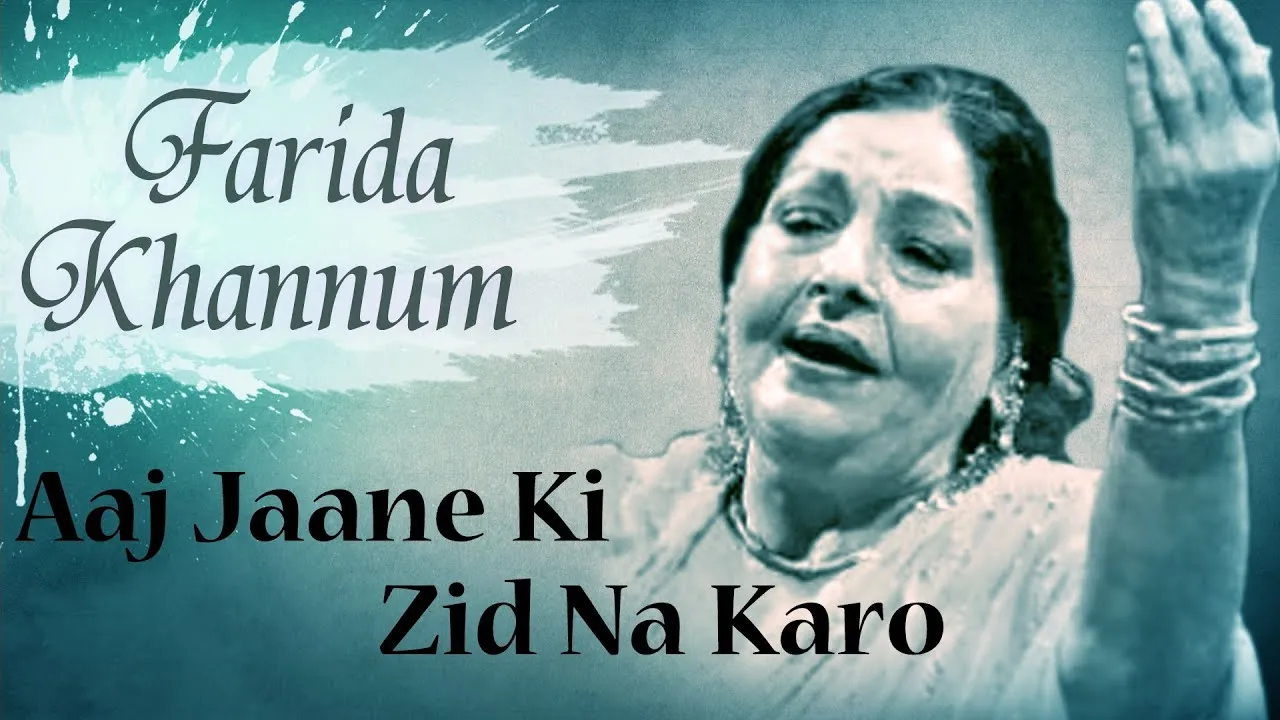 New Delhi: A charming icing of modern Indian parties is the impromptu gig, aided by the amiable iPhone. Wherein, a ghazal worded by Fayyaz Hashmi and made memorable by Farida Khanum is rapidly usurping the throne of Kishore Kumar.
You may have witnessed this scenario unfold on lubricated weekends when a kangaroo stage is concocted for the enforced voluntary singers. The law of genetic averages ensures that most guest lists have necessary, if not sufficient, talent and the designated performer is goaded to appear. In spite of potent malts and persuasive kebabs, the reticence is palpable but surely tactical, in keeping with our cultural ethos of being vociferously wanted.
Till most recently, the most convicted suspect was indeed Bollywood, led lavishly by Kishore and Lata. Their repertoire, jointly and singly, is undeniably hypermarket and caters to every feasible temperament, whether fleeting or cruising. Equally valuably, the craft is eminently hummable, even by fellows with two left feet on their vocal dance floor. This is apart from being conveniently identifiable on account of the blitzkrieg by All India Radio, Chitrahaar and popular culture over the decades.  
But recently, in the last five years or so, Farida Khanum's ghazal has been gently, but decisively, taking over the living room centre stage, evoking sentiments that dramatically engage diverse emotions. The Kishore-Lata duopoly is not threatened in terms of frequency but definitely challenged in final-over value and this may be a pure-play sensorial development. But then, being chronically prone to dissection, I cannot resist slicing the ghazal in parts hitherto unexplored by most, in the spirit of Hannibal Lecter and Idi Amin.
What educated folks, Indians included, seek in their entertainment is accessible gravitas, a guaranteed lucre of depth in a façade of lovable easiness. When this extends both to the receiver and the giver, the relationship is nobly strengthened and organically extended. Biryani is a fine instance of this quirky equilibrium as is indeed Rabindrasangeet, the poet Tagore expressing simply what is felt deeply. Perhaps Farida Khanum's ghazal is eligible farther than Bollywood in this regard, the pecuniary quest for the lowest common denominator ignoring the highest common factor.
'Aaj jaane ki zid na karo' can actually be sung in a staggering continuum of classicality, judging nobody in the process. For a talim-blessed virtuoso, this is a sweet finale to an evening of khayal and dadra, while to a mainstream vocalist, this can well be a delightful pinnacle to populist points of entry. Not avoiding a robust cliché, it is truly a great leveller, not unlike the biryani or the tuxedo, in life and in literature.
As audiences too, whatever the diversity of our human journeys, the acumen of this creation to arrest the mind is reasonably unmatched. It seduces the terminated lover, it interests the invitational romantic, it is a poem of parting and validation of living,  most rarely have such self-same words meant so much to so many who are so not alike. The candidature for anthem-hood is not unfounded by far, instead rooted in substance which is simply mystical.
Unlike say Bollywood in its garrulous regalia, reaching out to vibrant masses with promises of escapism and thus denial, as the former is a leitmotif of cinema. Its music, as a diligent outcome, conforms to this narrative and can be unquestionably requisitioned to pamper routine human expressions, insufficiency and not depth. What Farida Khanum's song does most astutely is indeed all of the above and a lot more, aggregating the feelings of many if not most.
Quite interestingly, both the singer and the writer were born and bred in Calcutta, undivided India, a proven outpost of endless character. That this strain extends to the condominiums of the day is proof of how strength can break bread with vulnerability, as truth without compartments. 'Aaj Jaane ki zid na karo' is a celebration of new India, where sentiments collide to eventually unify, nothing no bar.