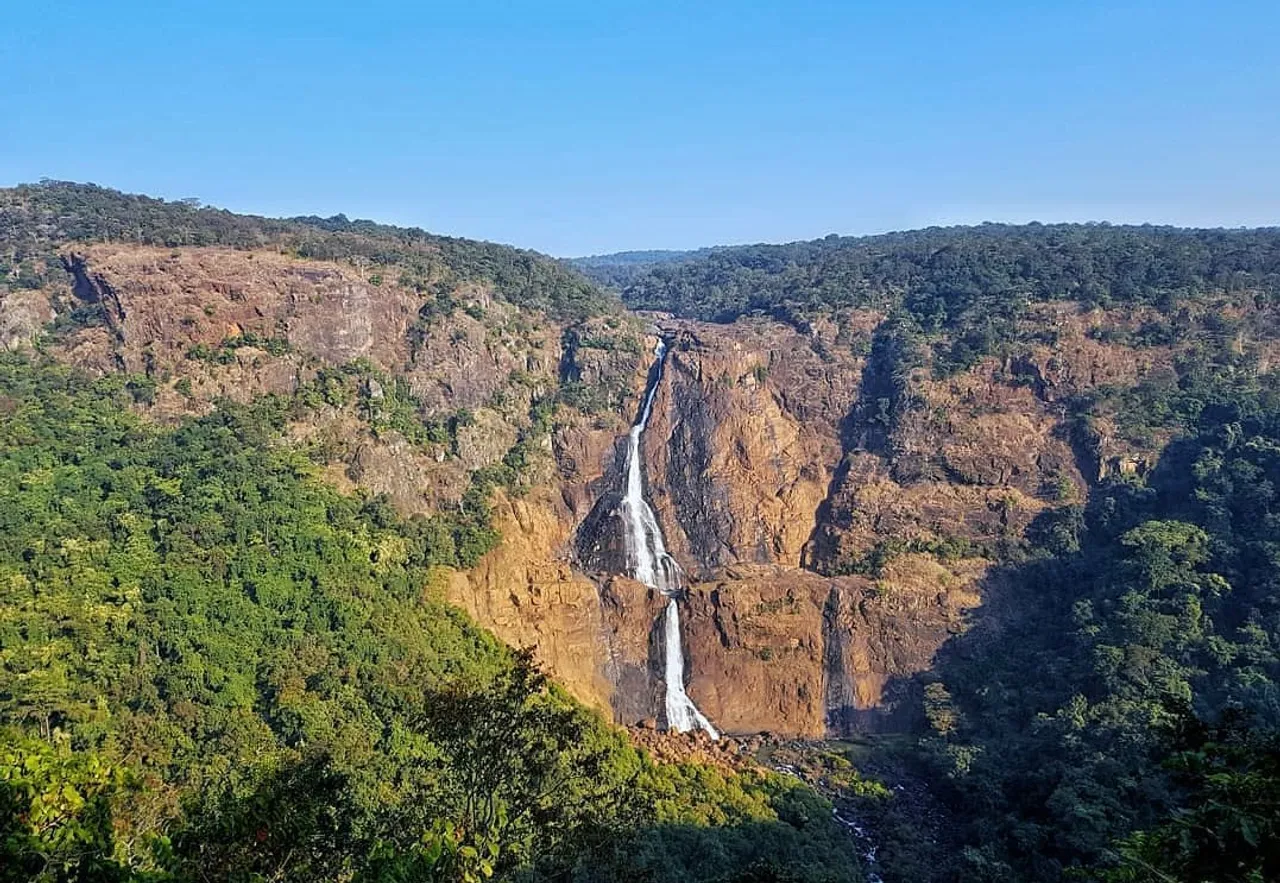 Kolkata: Just recently, Time Magazine rated Mayurbhanj to be one of the Top 50 World's Greatest Places for 2023. It may mean a lot for India as the diversity of our tourism potential is way beyond Goa, Rajasthan and Kerala.
For those not aware, the awardee is a district in Odisha with a population of around 2.5 million. Renowned for its unique black tiger and ancient temples, it is home to the genuinely unspoilt Simlipal Tiger Reserve and some exceptional natural beauty. However, it does qualify as a 'Nehruvian' holiday destination, popular mostly amongst folks of the region during pre-liberalisation in India.
As an 8-year-old I have fondest memories of visiting the area with my parents, kicking off from the District Headquarters Baripada. We were guided by an experienced local citizen and lovingly exposed to the splendidly well-embellished forest areas. Consisting of both undulating plains as well as enigmatic hills, it felt like a magical theme park, natural to a fault. The forest bungalows were charmingly primitive and the locally brewed 'mahua' was much vaunted, while tigers were very much on the crawl.
Like most Indians, the concept of tourism in those days thrived on the familial, the natural and the monumental, the last including places of worship as well. Some of the popular destinations from Calcutta were Jabalpur, Gaya, Gopalpur, Palamau, Shillong, Netarhat, Deoghar and more while anyplace with family and therefore free beds were desirable for visitation. This was surely the pattern across the country and only in the last three decades have we been behaving like spoiled foreigners and succumbing to the Goa-Kerala trap, unless getting the passport stamped for a friendly neighbour.
So in the context of disruption and Mayurbhanj, I am actually wishing that well-to-do Indians rediscover their love for deep domestic itineraries thus empowering the tourism sector to hedge its growth strategies. Already travel infrastructure has improved significantly with the country now having 146 functional airports, sturdy highways and a much-improved railway network. Homestays are flourishing across price points while the Oyo Rooms revolution has considerably enhanced the quality of hotel stays, no longer dreaded dungeons with the hygiene of a public lavatory. The penetration of distribution also means that familiar brands are omnipresent unlike in the past, where dodgy local emulators would be the unhappy default.
As an addendum, the severe ecological and infrastructural pressure on the tourist hotspots will be eased and anybody who travels to Goa or Rajasthan during seasonality knows what I am talking about. Anyways, most of the service staff is migratory and they will be equally happy going anywhere as long as employment is stable and at a state level, the revenues will not suffer if deep development takes place.
The greatest change will be in our collective consciousness as well-integrated Indians, taking pride in a culture of diversity that is increasingly being consigned to textbooks or travelogues. Too many urban youths are developing a 'West-centric' perspective of our nation, feeding from and being fed with the same foundation stimuli. Travels to newer locales with undeniable character and truthful endearment can help stimulate a finer idea of India which can surely not be a bad thing, as the action even in business seems to be shifting from the metros. Regional cuisines and pop culture will also thrive which in turn will facilitate a greater sense of community, not to mention sustainable employment.
One of the barriers to this emerging wishlist flourishing is the current structure of domestic tourism, aligned to state-wise governance. Odisha Tourism is an active entity so perhaps the Mayurbhanj opportunity will be fleeced but less endowed entities like Jharkhand Tourism will never be able to fulfil the potential of hill station Netarhat. 'Deep Tourism' must be marketed from a borderless or at the most regional hub-and-spoke viewpoint, with full-fledged technology-driven digital facilitation. Perhaps travel aggregators can take a lead to forge a nodal body for such initiatives and it is easy to imagine how.
A personalised ensemble of locations with interconnectivity being the key, not just narrow definitions of category and state. Sundarbans and Mayurbhanj can be blended, with Calcutta as the hub. Santiniketan and Gaya can well be merged for the culture fans. The Golden Triangle of Delhi Agra and Jaipur does this very well, a seamless troika actually residing in multiple states. Globally, this is the pattern, as we well know from our South East Asia or European experiences.
Natu Natu's Oscar awards will not exactly rejuvenate interest in classic dance forms as it's clearly a concoction but Time Magazine's recognition of Mayurbhanj can easily change the way how and where we travel. By promoting a culture of 'Deep Tourism' which can coexist with 'Me Too Tourism', which is the flowing pattern of late. If you love forts look beyond Jaipur, if you thrive on beaches Goa is just the icing and if animals are your passion Ranthambore and Corbett are two of many more.
My deepest compliments to Time Magazine for selecting Mayurbhanj and it is indeed time for many of us to discover our greatest treasures. Currently in enforced hiding due to the changing times.