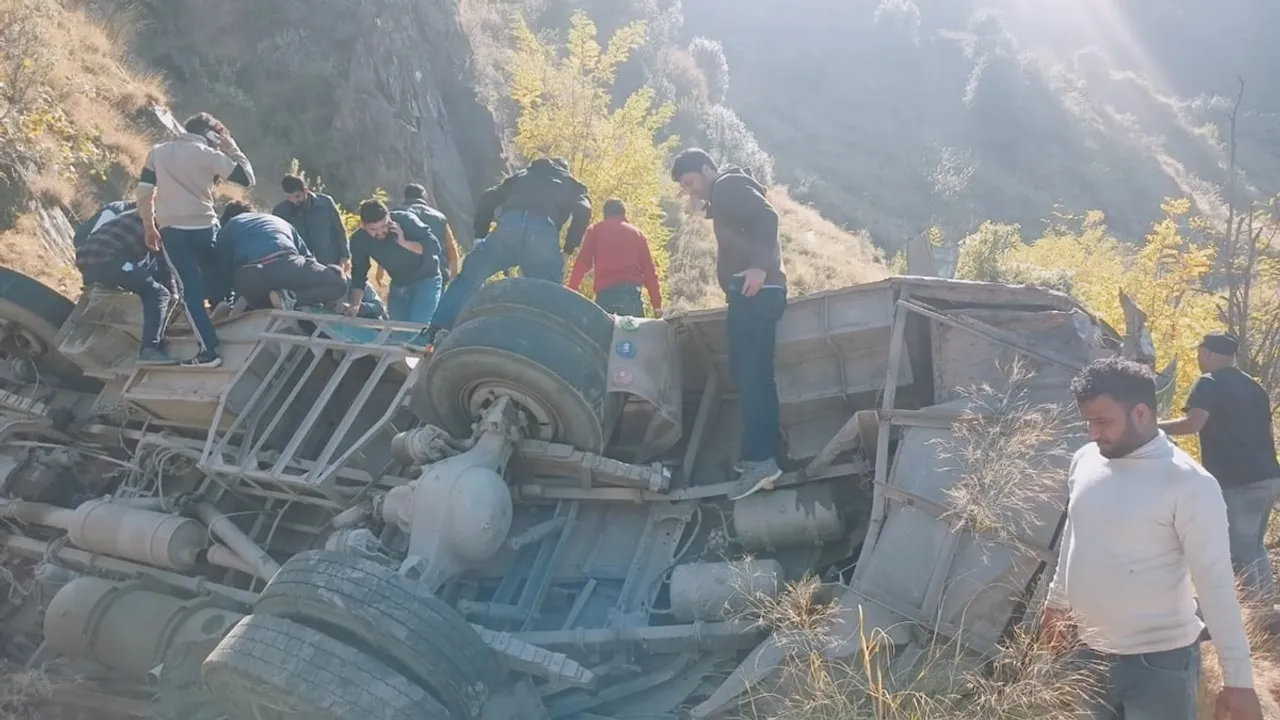 Doda: At least 10 people were killed and several injured when a bus carrying passengers skidded off the road and rolled down into a 300-foot gorge in Jammu and Kashmir's Doda district on Wednesday, officials said.
The death toll is likely to go up.
The bus bearing registration number JK02CN-6555 was reportedly carrying around 40 passengers, the officials said, adding that it skidded off the road near Trungal-Assar on the Batote-Kishtwar national highway and fell 300 feet downhill.
A rescue operation has been launched and some bodies have been retrieved, they said.
At least 10 people were killed and several injured in the accident, Jammu Divisional Commissioner Ramesh Kumar told PTI.
Unofficial reports, however, have put the death toll at 20.
Due to the fall from a considerable height, the bus has got badly damaged, sources said.
Police and State Disaster Response Force (SDRF) personnel, besides locals, are involved in the rescue operation, they said, adding that some of the injured passengers have been shifted to a hospital.
Five of them are in a critical condition, the sources said.
Some of the injured passengers are likely to be airlifted to the Government Medical College (GMC) hospital in Jammu.