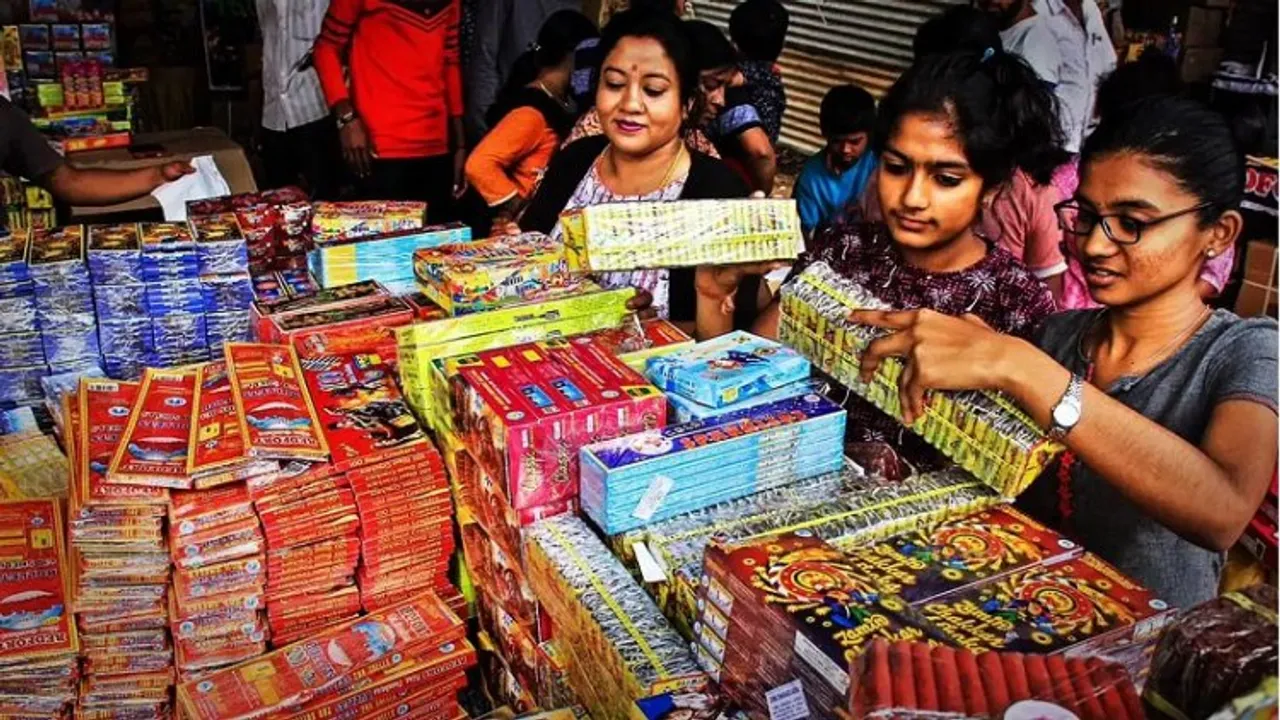 New Delhi: Around 32 percent families are planning to burst firecrackers in Delhi-NCR, while 43 per cent cited concerns about pollution as the reason for not doing so, according to a survey by a community social media platform.
According to the survey by Localcircles that received over 9,000 responses from residents of Delhi, Noida, Ghaziabad, Gurugram and Faridabad, 32 per cent families in Delhi-NCR are likely to burst firecrackers this Diwali despite a ban on its sale and use.
Pollution levels in Delhi-NCR on Monday morning were recorded around seven to eight times above the government-prescribed safe limit, as a toxic haze persisted over the region for the seventh consecutive day.
Many residents believe that stubble burning in the neighbouring states is the primary cause of increased air pollution in Delhi-NCR from late October to early November, the survey stated.
"As per reports, the sale of firecrackers is not prohibited in neighbouring states such as Haryana and Uttar Pradesh. In the last few years, residents of Delhi were seen procuring crackers from these states," the report said.
The survey report said that the situation presents a significant challenge to the administration, as their "inability to find a long-term solution to stubble burning in neighbouring states over the past decade has affected their credibility."
"As a result, stringent enforcement of the cracker ban, coupled with an increased awareness campaign will be essential to control cracker burning this Diwali," the report said.
The survey further stated that data from previous years have shown a significant rise in air quality index (AQI) levels the day after Diwali, with an increase of 100-300 points compared to the previous day.