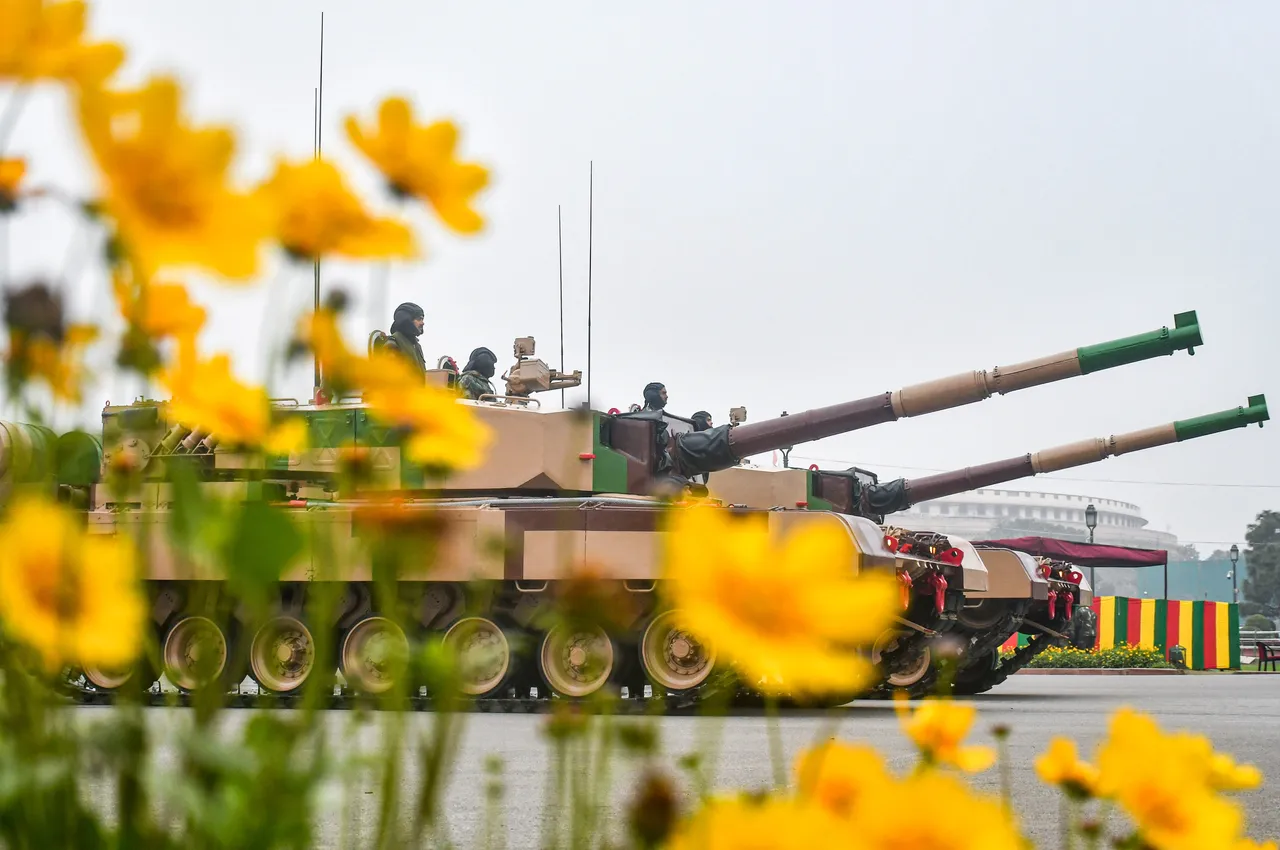 New Delhi: Invitees to the 74th Republic Day celebrations at Kartavya Path and those possessing digital tickets for seats at the venue will be able to avail "free metro ride" to two stations near Raisina Hill, and Mandi House station on January 26, officials said on Monday.
In order to facilitate the people who are in possession of bona fide e-invitation cards or e-tickets for attending the Republic Day ceremony at Kartavya Path, "the Delhi Metro will issue tickets (coupons) to them from its Metro stations across the network free of cost", the DMRC said in a statement.
The e-invitation card/e-ticket holders can collect these tickets from the metro station from where they intend to travel to the venue by showing their bonafide e-invitation card/e-ticket, it said.
They can then exit from Central Secretariat or Udyog Bhawan or Mandi House Metro station only to reach the R-Day venue at Kartvya Path, the DMRC said.
"After the conclusion of the ceremony, these e-invitation cards or e-ticket holders can again get entry from Central Secretariat or Udyog Bhawan or Mandi House metro station only, and exit from originating metro station of the Delhi Metro by showing the same ticket (coupon)," it said.
These coupons will be issued for travel between 4.30 am and 8 am only on January 26. However, exit from station using these coupons will be allowed till 2 pm on the same day, the DMRC said.
Those who desire to utilise this facility must carry a government-issued photo identity card and produce it at the metro station for collecting coupons. To cater to the expected additional rush at Central Secretariat, Udyog Bhawan and Mandi House metro stations, the DMRC will deploy additional customer facilitation agents and staff, it added.
Udyog Bhawan station falls on the Yellow Line while Central Secretariat station is an interchange facility between the Yellow Line and Violet Line, and Mandi House is located on the Violet Line, the DMRC said.
This will be the first Republic Day celebrations hosted at the ceremonial boulevard after Rajpath was renamed to 'Kartavya Path' last year.
The Republic Day celebrations this year will take place on the revamped Central Vista avenue, and the government has put 32,000 tickets on sale online for the masses, defence ministry officials had earlier said.