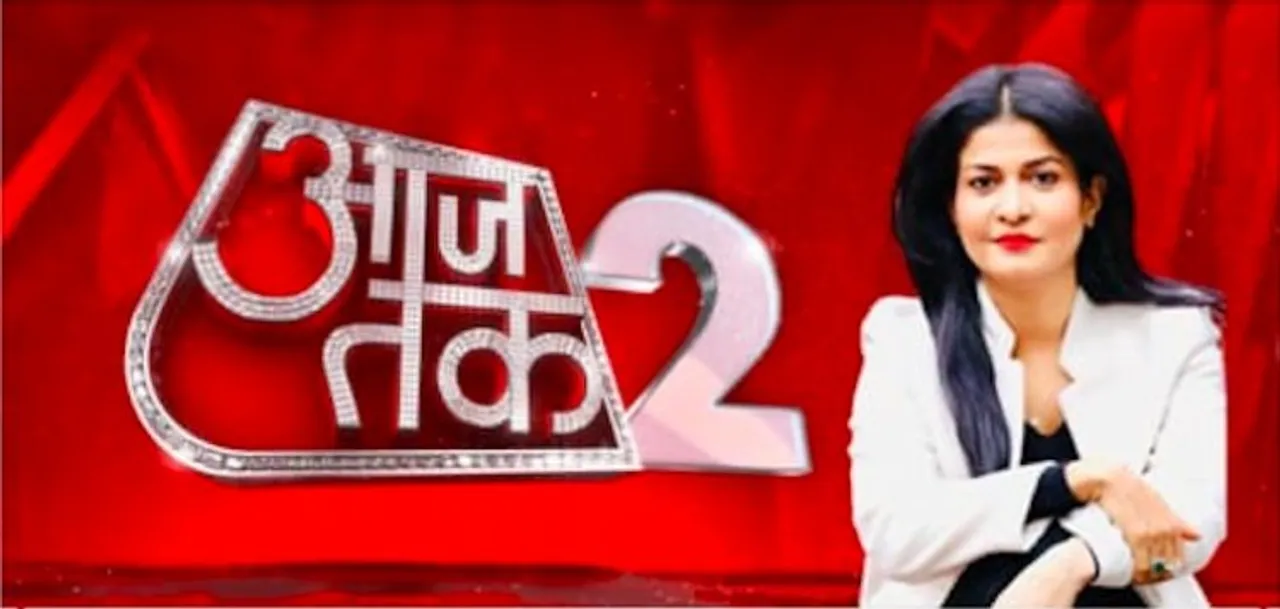 New Delhi: India Today Group has announced the launch of Aaj Tak 2, the brand extension of its flagship Hindi news channel Aaj Tak.
"For now, Aaj Tak 2 will be available on aajtak.in and Aaj Tak digital platforms," said India Today Group Vice-Chairperson Kalli Purie in an internal communication sent out to the ITG staff this morning.
Announcing the launch, Purie said, "This is the beginning of an exciting new journey for our much loved, all-pervasive brand Aaj Tak. AT2 will unshackle AT1 from the boundaries of a linear medium. It gives us the chance to bring the Aaj Tak brand of journalistic rigour to more than one news story simultaneously."
We have always been the news choice of Indians and the non-linear opportunities of digital give us the chance to create a parallel channel of news more appropriate for the younger audiences.
Anjana Om Kashyap will lead Aaj Tak 2 in addition to her current responsibilities at Aaj Tak.
"To lead this super exciting new venture, I am happy to appoint our very own Anjana Om Kashyap. Anjana will spearhead AT2 in addition to her current responsibilities at Aaj Tak 1. Anjana played a key role in the founding days of News Tak building it out into the force it is today. I hope that her experience, enthusiasm and nose for news will help us create another unmissable channel. She will report into Supriya Prasad for this new initiative," Purie said.