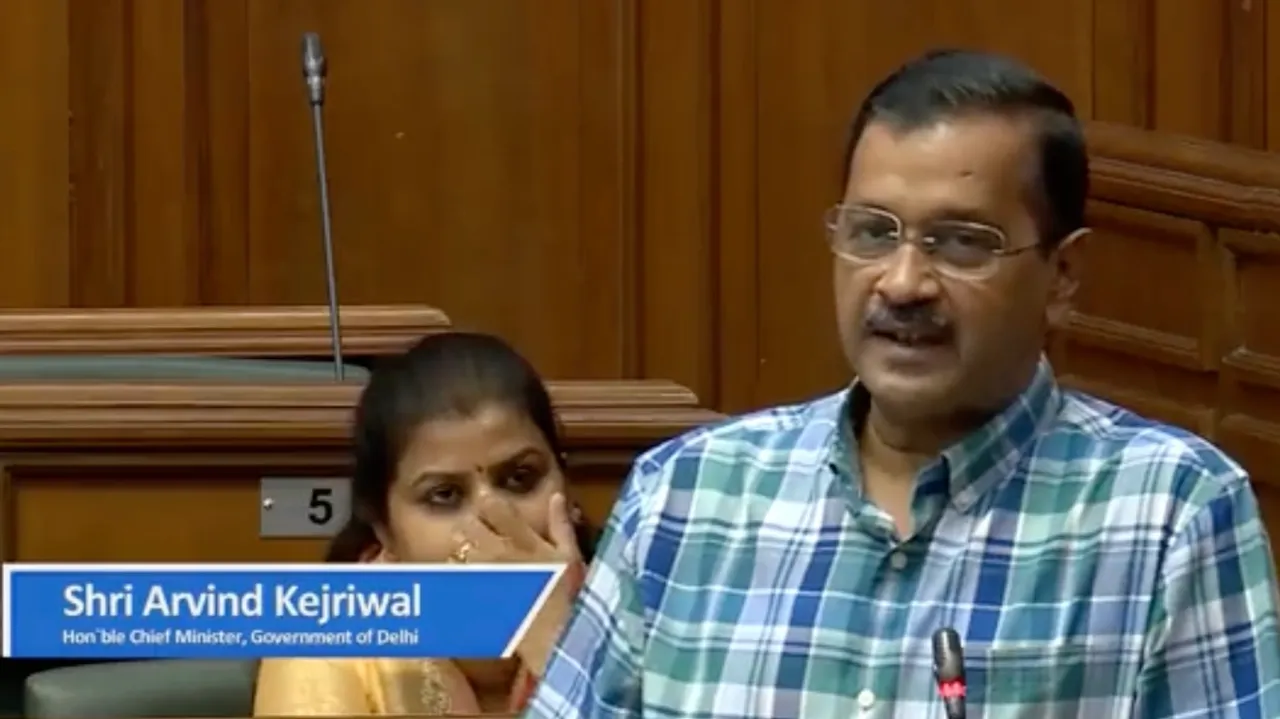 New Delhi: The BJP alleged on Tuesday that the ruling AAP tabled a resolution in the Delhi Assembly just as the Pakistan government had presented a resolution against the Government of India in its parliament.
The Arvind Kejriwal government is working in a "dictatorial and unconstitutional manner" in the Assembly and AAP MLAs "spoke in the language of Pakistan", it charged.
Brushing aside all rules and traditions, topics that do not pertain to Delhi are being discussed, Leader of Opposition in the Assembly Ramvir Singh Bidhuri alleged in a press conference.
The Delhi Assembly held a short-duration discussion on "financial loss to Union Government exchequer and public due to a private company and no enquiry being conducted by Union government in this regard." At the end of the discussion, the Assembly, dominated by the Aam Aadmi Party (AAP), passed a resolution tabled by party MLA Sanjiv Jha demanding that a message be sent from the Assembly to Parliament for considering a joint parliamentary committee (JPC) probe into the Adani issue.
During the discussion, several AAP MLAs, including Chief Minister Arvind Kejriwal, mounted no-holds-barred attacks on the prime minister levelling allegations against him in connection with the Adani issue.
Bidhuri said an attempt was made for holding the discussion in the beginning of the session, but Speaker Ram Niwas Goel dropped it following opposition from BJP legislators.
According to rule no. 61.9 of the Rules of the Legislative Assembly, only those topics can be discussed in the Legislative Assembly on priority basis which are concerned with the Delhi government, he said.
"However, today again a similar topic was discussed in a deliberate violation of the rules. The resolution was presented in the Assembly by the AAP like the Pakistan government had presented a resolution against India and AAP MLAs also spoke in the language of Pakistan," Bidhuri alleged.
Pakistan's national assembly had passed a resolution against India in February 2020 over revoking of special status of Jammu and Kashmir.
Bidhuri said the BJP MLAs will take up this "unconstitutional and anti-national act" of the Delhi assembly with the President of India.
As the BJP legislators protested over a reference made by AAP MLA to an Al Jazeera report, the speaker tried to pacify them by saying that the media house had nothing to do with Pakistan.
Bidhuri alleged that the AAP MLAs used "indecent and derogatory" language against Prime Minister Narendra Modi and levelled "objectionable and baseless allegations" against the central government like "promoting drugs and global terrorism".
The BJP MLAs also pointed out to the speaker that they had given notices to discuss the problems of Delhi, but he did not listen to them, Bidhuri said.