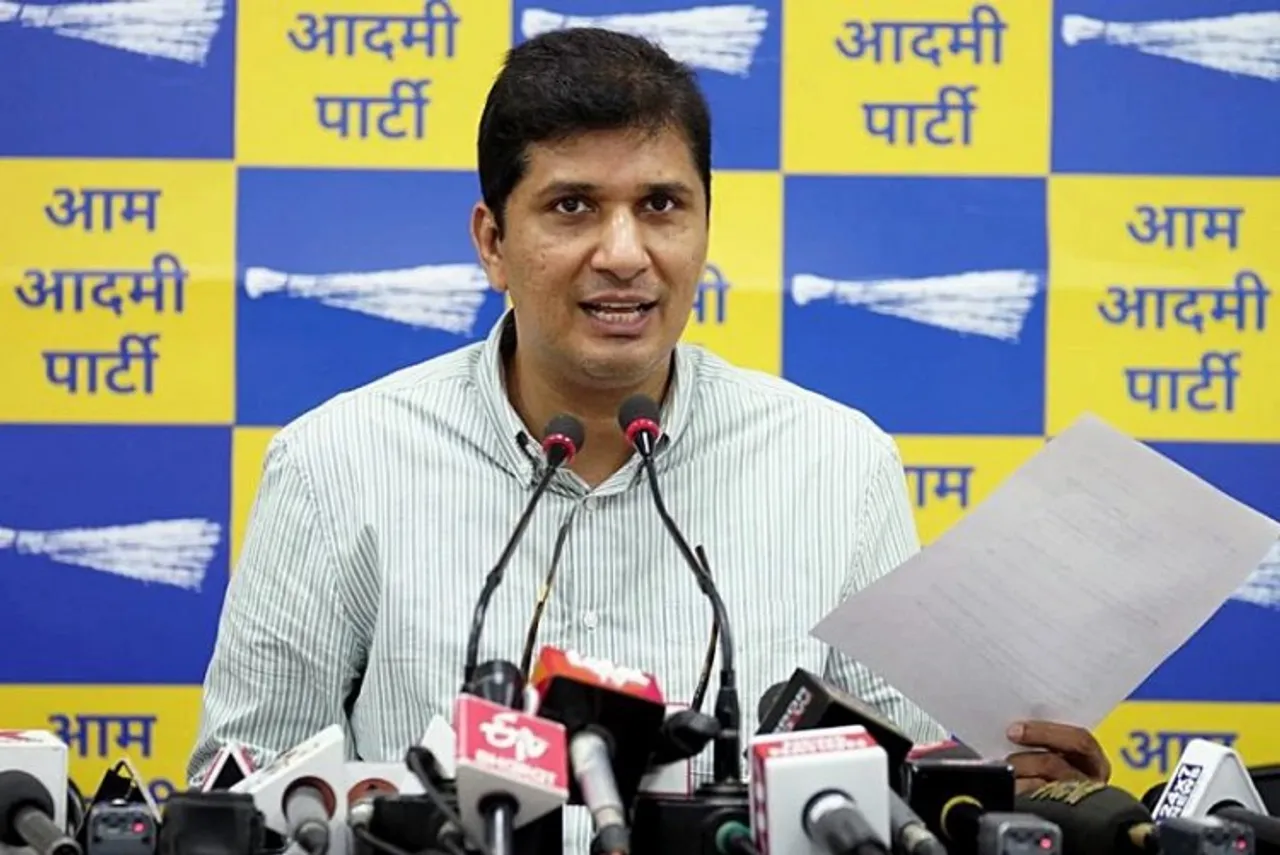 New Delhi: Senior AAP leader Saurabh Bharadwaj on Thursday lashed out at the leadership of Congress' Delhi unit alleging them of doing "politics of convenience" on the issue of the Centre's ordinance on the Delhi services matter.
Addressing a press conference here, Bharadwaj said that while the Delhi Congress is refusing to extend any support to AAP on the Delhi services issue, former Chief Minister Sheila Dikshit had passed a resolution in the Delhi Assembly in 2002 against the central government ruled by the BJP.
"Sheila Dikshit had condemned the central government orders earlier and said that it is violation of all democratic traditions. She had passed a similar resolution in the Delhi Assembly in 2002 against the Centre that had said they don't recognise Government of NCT of Delhi and that there can be only one government in Delhi," the Delhi minister said.
"What the Delhi Congress is doing is politics of convenience and is working for the BJP. The statements are coming from such leaders who have been sidelined by the party," Bharadwaj said.
Earlier, Congress leader Sandeep Dikshit had said that AAP's allegations that it is not being allowed to work in Delhi is merely "an excuse" and a reflection of its "uselessness".
Senior Congress leader Ajay Maken had also strongly opposed extending any support to Delhi Chief Minister Arvind Kejriwal on the issue saying the Congress should not oppose the proposed legislation to be brought in Parliament on the Delhi services issue, replacing the ordinance promulgated by the Centre last week.
Kejriwal has sought the support of various political parties on the issue of the Centre's ordinance on the administration of services in the national capital and on Tuesday, he met West Bengal Chief Minister Mamata Banerjee. He also sought Bihar Chief Minister Nitish Kumar's support during their meeting earlier this week.
He is appealing to other parties too for support on the issue. The AAP has said that rejecting the proposed legislation to replace the ordinance will be a litmus test for the opposition unity.
The ordinance for setting up a National Capital Civil Service Authority for the transfer of IAS and DANICS cadre officers and disciplinary proceedings against them virtually negated the May 11 Supreme Court order that ruled in favour of the AAP government.