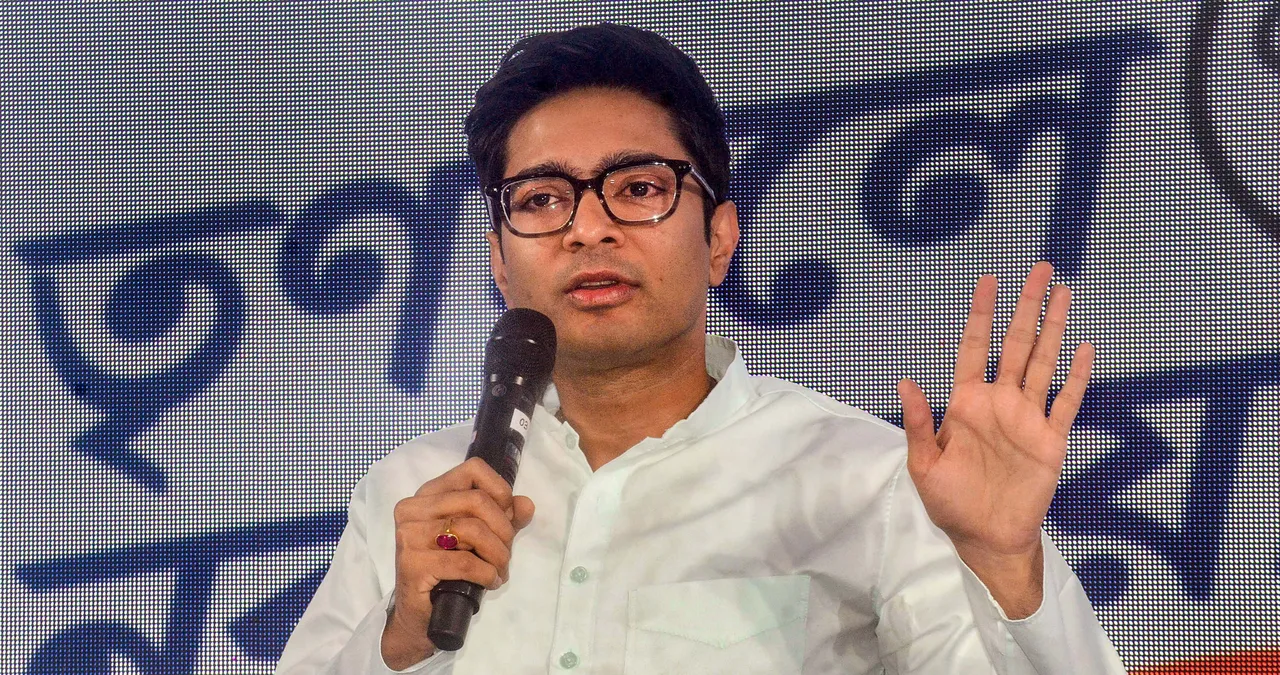 Kolkata: Senior TMC leader Abhishek Banerjee on Tuesday said polls to 42 Lok Sabha seats in West Bengal will be held on the issue of development and not on the "communal" narrative propagated by the BJP.
Banerjee, who earlier in the day launched a mass outreach campaign 'Trinamool ey Nabajowar' (new wave in Trinamool) from Cooch Behar district with an eye on the upcoming rural polls in the state, said that the TMC aims at building people's panchayat in the state.
"The next Lok Sabha elections in West Bengal will be held on the issue of development. It will not be held on the issue of communal polarisation, which the BJP wants. They have to be defeated. We will fight for rights of the people of the state," he said while addressing a rally as part of the campaign.
Lok Sabha polls in the country are due in 2024.
Banerjee, the TMC's national general secretary, commenced the mass outreach campaign at a temple in the Dinhata assembly constituency.
He spoke to locals and heard of their grievances.
"The TMC is the only party which will fight for your rights. The BJP-led government at the Centre has withheld funds under the MGNREGA scheme as it is yet to accept its defeat in the 2021 assembly polls," he said.
Abhishek, the nephew of TMC supremo Mamata Banerjee and considered the party's number two leader, will travel around 3,500 km during the two-month-long campaign and hold more than 250 rallies across the state.
He had earlier said that the outreach campaign aims at reaching out to people and empowering them to decide on TMC candidates for the ensuing panchayat polls through secret ballots.
"Such an initiative has been taken up for the first time in the country. You will never see a ruling party conducting such a campaign. But we believe that it is the people who are supreme in a democracy. The candidate you select through secret ballots will be given nomination by the party," he said.
During the day, the TMC MP will address two more rallies in the district.
Later in the evening, Banerjee will participate in a convention and 'Gram Banglar Motamot (Opinion of rural Bengal) event, where locals will choose TMC candidates for the rural polls through secret ballots.