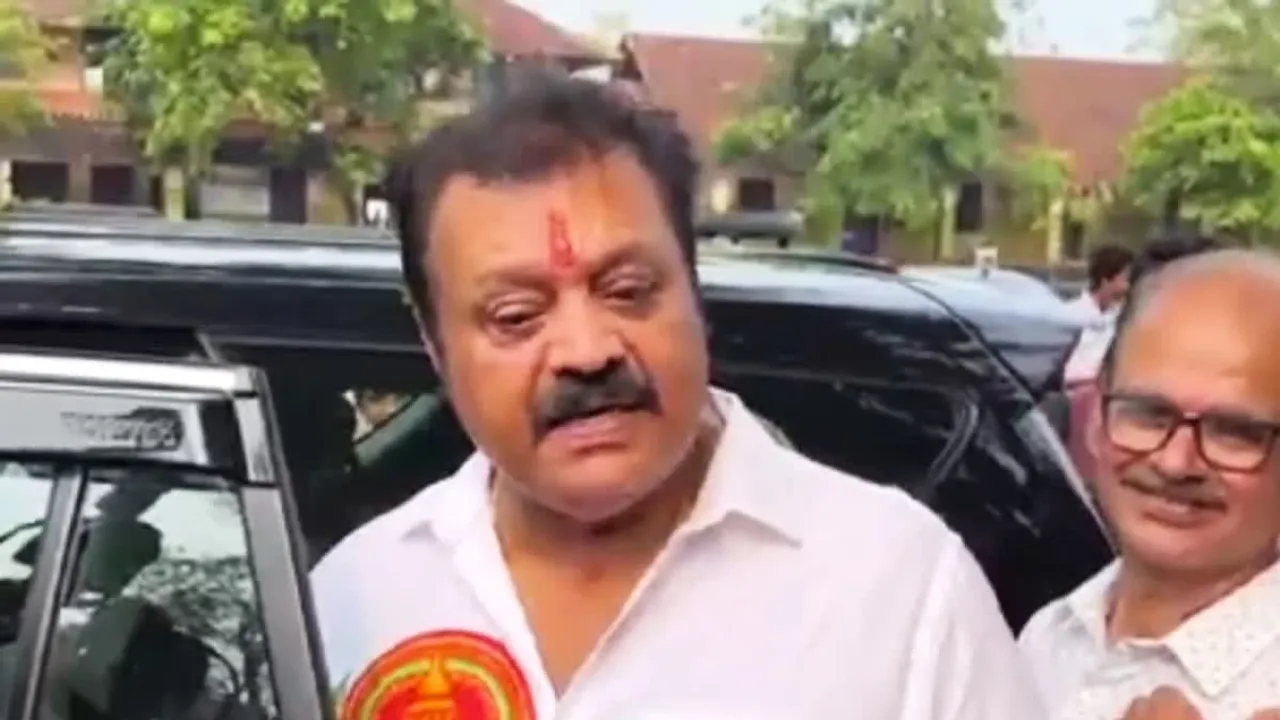 Thiruvananthapuram: Actor turned politician Suresh Gopi on Saturday tendered an apology for his alleged misbehaviour with a woman journalist during an interaction with reporters, saying he only treated her with affection.
The former BJP Rajya Sabha MP said he had never been disrespectful to anyone in his life on or off the stage and apologised to her if she had suffered any mental agony due to his behaviour.
He said he had treated the woman journalist affectionately in the presence of other media persons.
"But, in my opinion, whatever she feels about it should be respected. I tender an apology if she felt bad or suffered any mental stress anyway... Sorry," Gopi, also a national award-winning actor, said in a Facebook post.
October 28, 2023
Earlier, the Democratic Youth Federation of India, the youth wing of the ruling CPI (M), the Network of Women in Media, Kerala and the Kerala Union of Working Journalists strongly condemned the BJP leader's behaviour with the television journalist.
The KUWJ had termed Gopi's behaviour an 'insult' to all working women and demanded an unconditional apology from him.
The row erupted after a video that surfaced online purportedly showing Gopi placing his hand on the shoulder of the journalist, who pushes it away twice, during a media interaction in northern Kozhikode on Friday.